I am a big fan of eating and watching TV. So I kinda love Diners Drive-ins and Dives because I can watch TV about eating.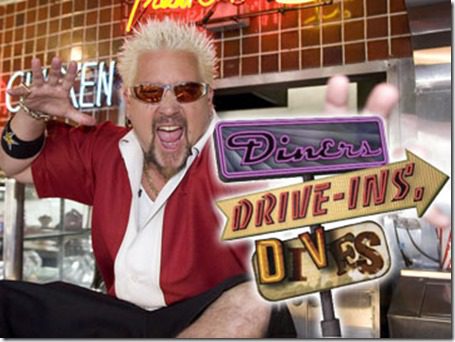 (source)
And the other night my peep Guy Fieri was at a bar that had a delicious vegetarian salad – Roasted Beet and Goat Cheese to be exact. But, I'm fresh outta beets (and I kinda am not a fan).
So, I made an amazing Sweet Potato and Goat Cheese salad for lunch and had to share. Well, not share the salad – it's all mine. I mean, share the idea because it's so good!
I roasted a big sweet potato in the oven (as opposed to micro-waving it like usual). This is better because the skin just slides right off.
Then, I chopped it up, threw it on a Caesar Salad and added several big hunks of herb goat cheese. Lunch is served.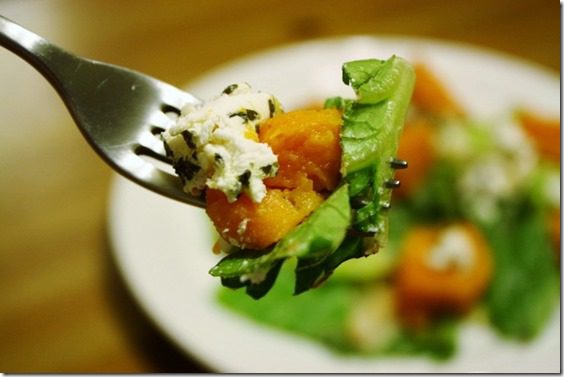 What did you have for lunch?