Hi! Easter is next weekend and I'm going to be out of town this year. I don't think that's ever happened before! Every year I make a Bunny Cake – it's sorta the only semi-creative thing I do all year. To be honest, it's not super impressive – you can tell it's a bunny but in the same way you can tell a 5 year old drew a picture of their dog. The ears give it away but beyond that it's kinda weird.
This cake below doesn't have the ears yet – I was waiting for my little brother to make some when I snapped the pic… so it looks a tiny bit like an albino hamster?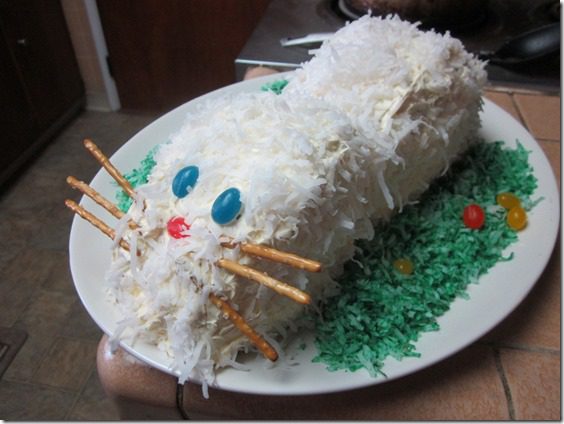 But it's my thing! I like it. And I'm proud that I do this one baking AND decorating thing.
Well, I'm celebrating Easter tomorrow with my family but I'm not going to make it. I don't have the ingredients and am super stressed about random work and stuff. So, I'm going to try and guilt you into making a bunny cake so I at least feel like someone did it.
And since bunny cakes aren't the world's most popular food I have a lot of super awesome Easter recipes for you to try. Some of these recipes are from my friends who always make the most amazing dishes. Enjoy!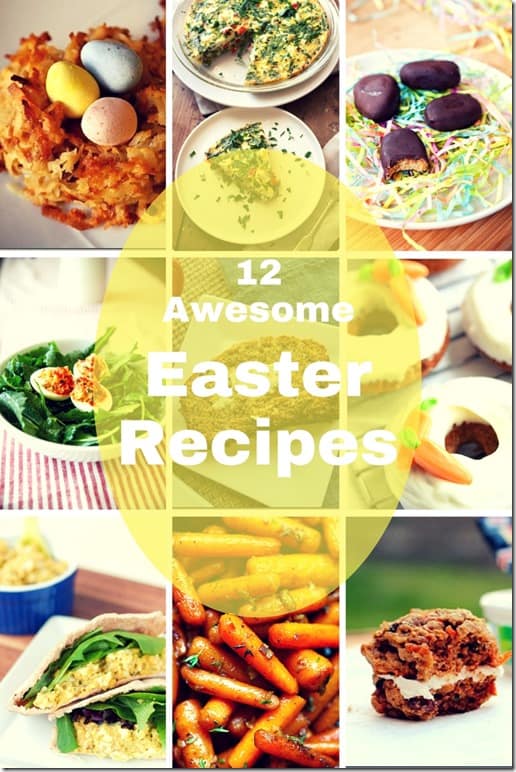 Cottage Cheese Deviled Eggs via Kath Eats
Crustless Quiche with Spring Veggies via Fannetastic Food
Nana's Famous Egg Dish via Fitnessista
Curried Avocado Egg Salad via Eating Bird Food
Lil Chick Cheese Ball via Kraft
Garlic Honey Roasted Carrots via RasaMalaysia
Sweets…
Chocolate Peanut Butter Eggs via Eating Bird Food
Coconut Banana Bread via Carrots N Cake
Vegan Carrot Cake Whoopie Pies via Daily Garnish
Carrot Cake Donuts via Homemade Interest
Easy Birds Nests with Coconut via Run Eat Repeat
How to Make a Bunny Cake via RER
Question: Are you creative or artsy with stuff like this? 
What are you doing this weekend?