Wine was needed, not optional on Friday. I felt super stressed about work and taxes and double booking my weekend. I'm not complaining – I'm very lucky to make money and taxes are part of the deal and I'm happy people want to hang out with me even though I'm very loud and eat all their food. I just needed to take a breath.
Filled up eggs with cereal for a healthier option for an Easter egg hunt with my niece.
Ran 12 miles – last long run before the Boston Marathon!
Buried 12 bugs in my sweat…
FLOWERS. It was gorgeous! They are growing out of control in the best way!
Vegas hid from working out… I guess he needed a rest day?
Made a delicious crunchy PB dip… (recipe coming)
and a salad.
Balanced out the salad with lots of cake and other treats – including stuffed cheesy bread.
Did a confetti Easter egg hunt with my familia…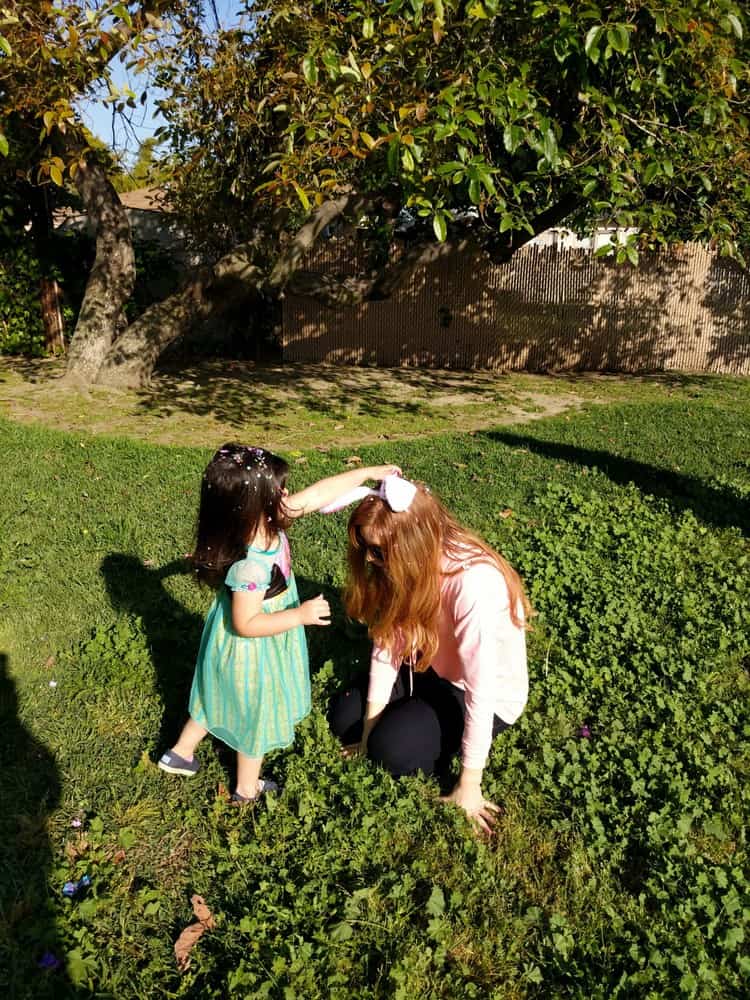 I have to run and eat and then I'll be back with more details and pictures – it was a really awesome day!