Even though I got a late start and the heat was shining down on me, I had a good run! I drove to my favorite old route and did 10 miles.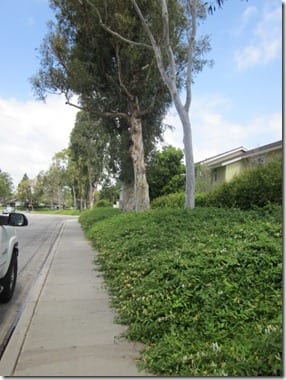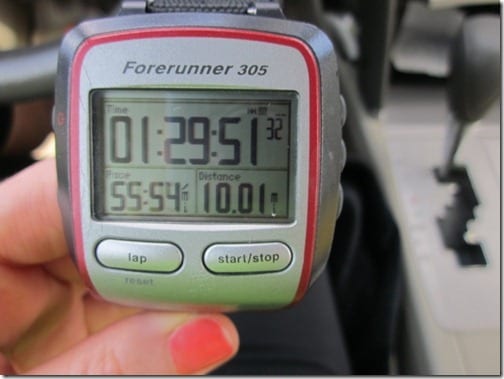 The only minor setback was that I dropped my water bottle during a bathroom pit stop and the top broke. Luckily, I was running a loop and dropped it off at my car on the way around. Running without water meant I stopped immediately at 10 miles even though I was considering doing more.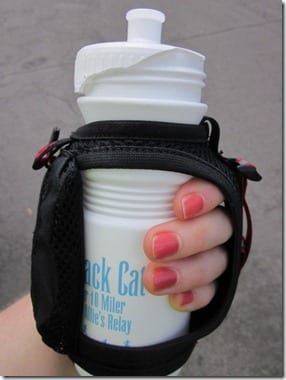 I was a hungry bear by this time and stopped at the store for a drink and bar on the way home. See, I like my snacks pink, just not my sinks
Lunch was a "Sweet Salad"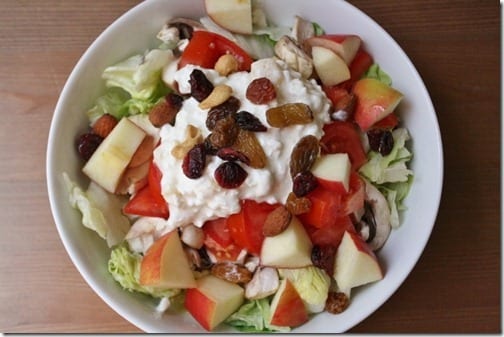 On a bed of lettuce I piled: tomatoes, mushrooms, pineapple cottage cheese, raisins and trail mix. So.good.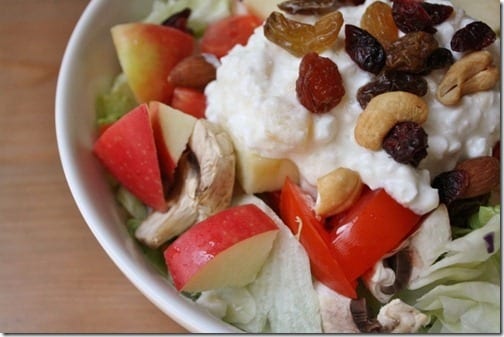 Plus bread x2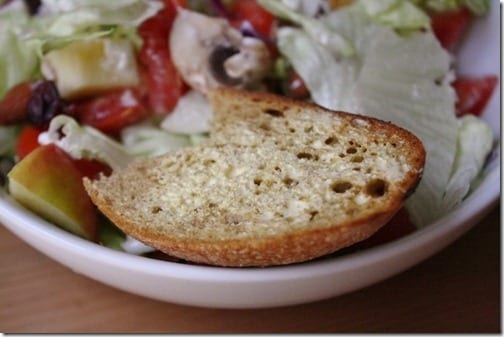 Now it's time for Easter Bunny Cake!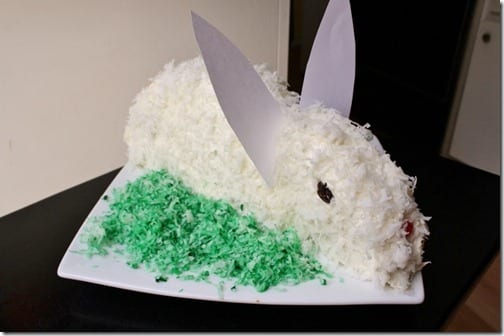 This Easter cake is super easy to make. I just used a box cake mix because, if you want "made from scratch" you came to the wrong place. But, if you want "some bowl of random salad that I threw together and a few jokes" <- you hit the jackpot.
Bake the cake in 2 round pans. Let cool completely before building the bunny. Invert the cakes on a plate to work with the bottom side up.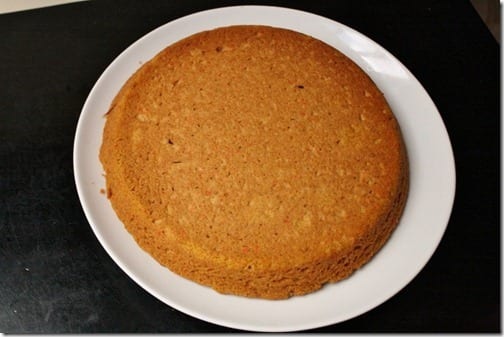 Cut one of the cakes in half and frost half of it.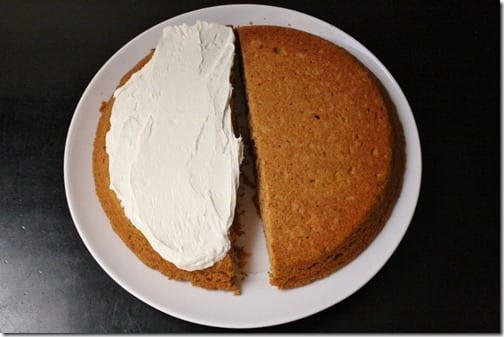 Fold the two halves together.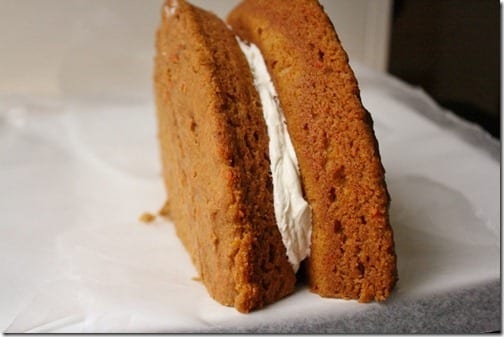 This forms the bunny body
Cut the other cake in half and then in half again. You only need 1 half of this one, so you can eat the rest. *Note the rest of my cake has been eaten. I plead the 5th. Can you do that in Heaven?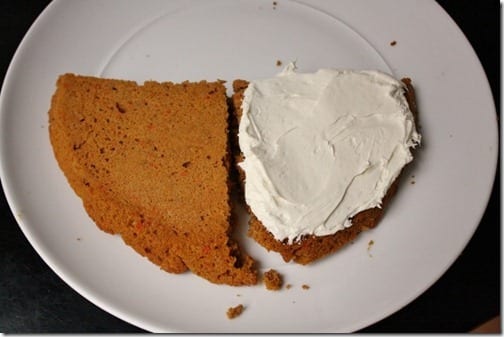 Fold those two sides together and place them in front of the body on a platter. Tip: Put wax paper around the bunny so you keep the plate clean. Slide it out at the end.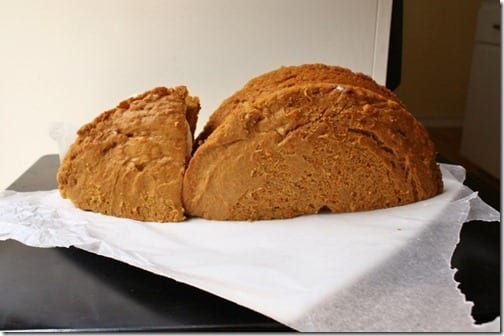 Frost the bunny liberally – making sure the head and body stay together and no guts are showing. I mean, cake – no cake is showing.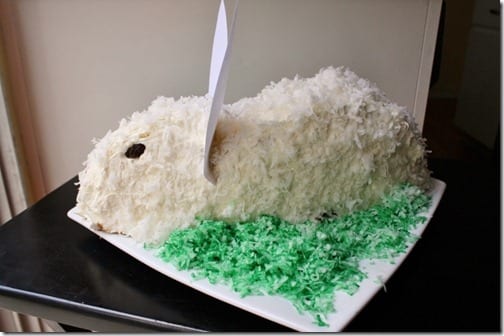 Before the frosting gets hard pat shredded coconut everywhere. If the frosting gets hard you're in trouble, so do it fast. TWSS.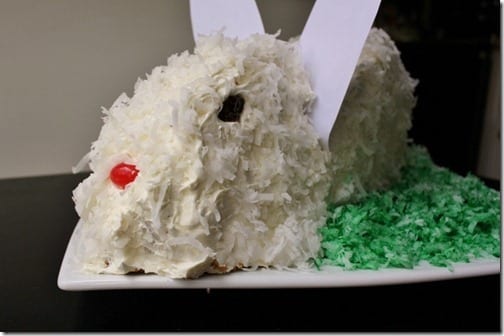 Decorate your bunny with a nose and eyes. I added paper ears because I think it looks like a guinea pig without the ears. And no one likes to eat guinea pig. Unless, there's such a thing as guinea pig bacon. Nevermind.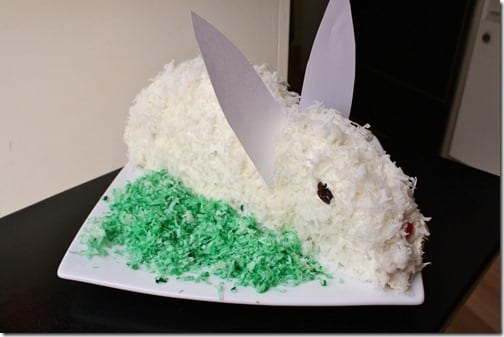 Then, pull out the wax paper. Optional: Color the leftover coconut with green food coloring and place around the bunny as grass.
Vegetarian or not, I think we can all go for some bunny right now…