I have to make myself buy a color other than white running shirts. They're my all time favorite! So, I have yellow, pink and a few other light colors that have really grown on me. I even bought an orange one for marathon training! As long as they're light and bright, I like colorful shirts now.
But today I tried a big black one. Yes, that is what she said.
The Las Vegas Half Marathon shirt is black. I ordered it a little big, so it's kind of messy – but I'd rather it be a little too big than too small, right?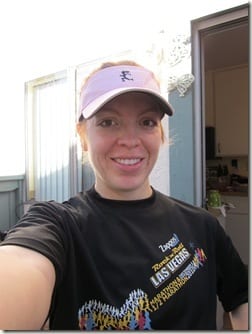 I am a little afraid that black isn't the best color to run in because of overheating, but it's a fun graphic. And I would have never bought myself this color otherwise, so I guess it's a new experience too.
I did 4 miles in my black shirt and was overheating. And it's December. I don't think this shirt is going to work past February around here – it makes me too hot
I wanted an orange for breakfast – that was the priority. I enjoyed it with an egg scramble and a bagel thin with pumpkin cream cheese.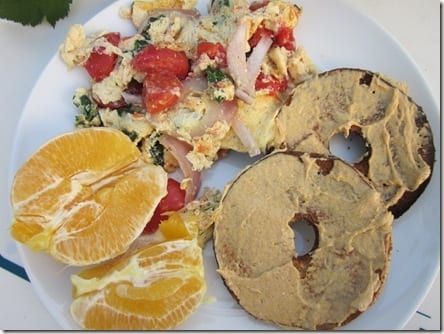 The Pumpkin Cream Cheese might just be the highlight of this holiday season's flavors!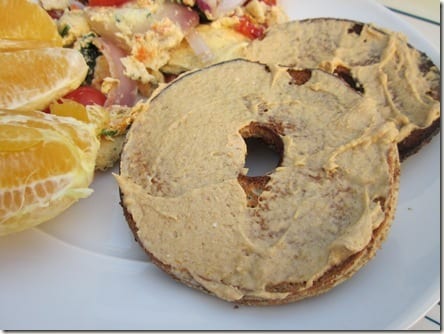 Have a good day!
Run SMART Goals
Fill out this form to get the SMART Running Goals worksheet to your inbox!