Some people say they run for the T-shirt. I never thought I was one of those people until I realized that I LOVE race tech Tees. Not because they are particularly cute. Nor because they fit correctly (I keep forgetting when they ask for "size" on race registration it's unisex!). At least my elbows won't get sunburned?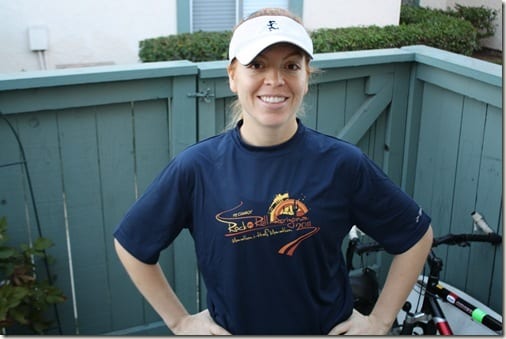 I love race tech Tees because they help justify the ridiculous price of races. A good tech tee is worth at least $25.00 in my book.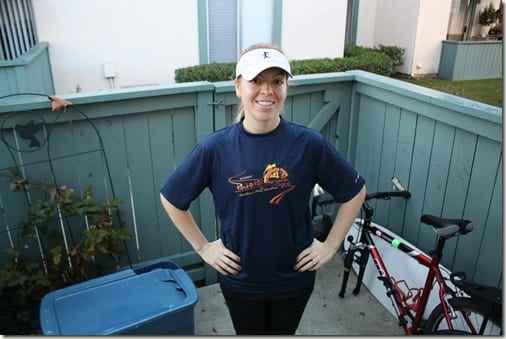 This is the shirt from Rock N' Roll Phoenix. It's navy blue. The Rock N' Roll Las Vegas shirt was Black. Like I said when I got that one, I'm not a fan of dark colored shirts, but I do like that it changes up my running gear a bit
(Please ignore our tragic patio I'm in the processed of purging unnecessary items.)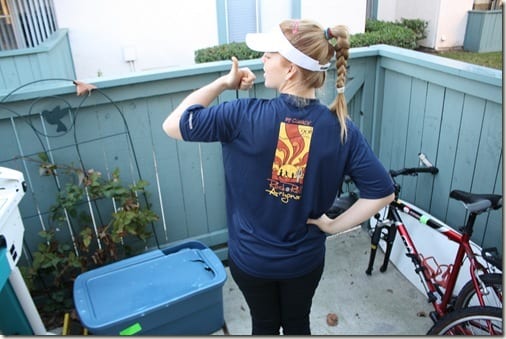 This morning Ben and I did Day 2 of the Couch to 5K program. I also taught him some very important running etiquette = You are supposed to pat someone on the butt when you pass them
I'll let you know if he starts doing this! Ha!
I was super hungry (again) when I got home and decided to make a big yogurt bowl of goodness.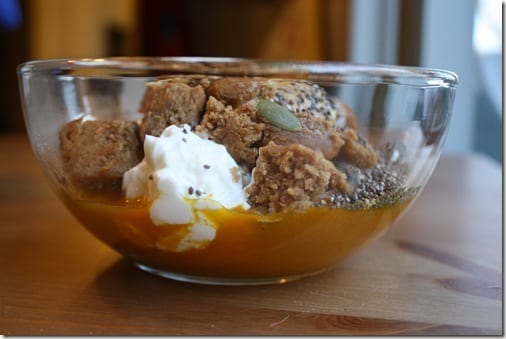 In the mix: pumpkin, greek yogurt, Pumpkin Spice Vitatop, tons of PB, chia seeds.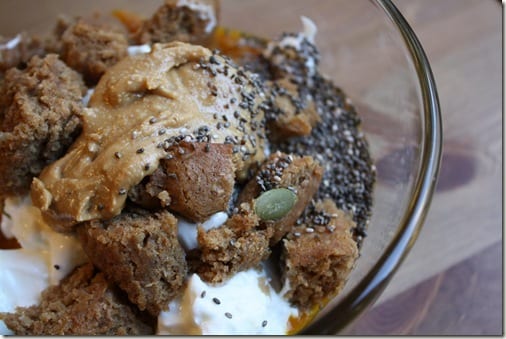 Served with iced coffee because we have the fancy stuff.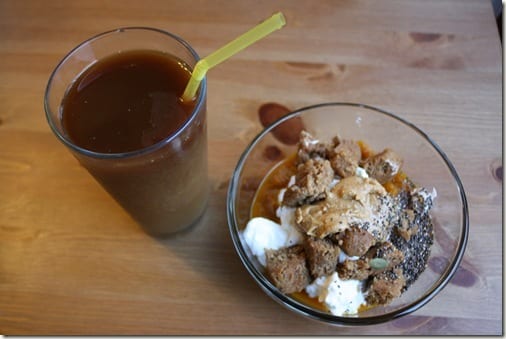 I should have let me food settle because I wanted something else and went to eat a banana with PB. Now I'm overly full
Boo.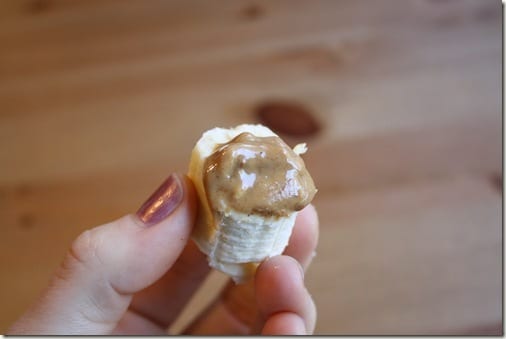 Toenail Update! I'd like to think of RER as a place where all different kinds of people can gather to read about the crazy antics of a random girl who likes to run, eat and has a speech impediment where she repeats herself.
Anyways, for those of you who come for the foot fetish aspect of RER – here ya go. I lost another toenail yesterday! It's the middle one on the right foot.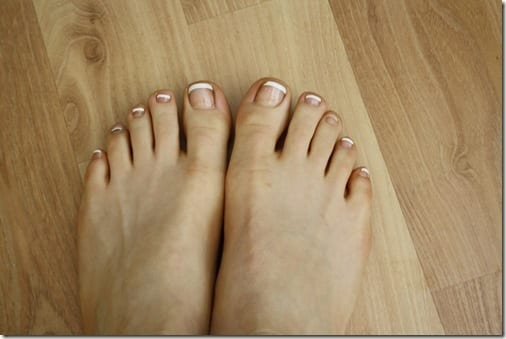 The marathon I ran in October caused me to lose 2 toe nails – and this one barely came off! I lost the first one the beginning of December. These suckers try to hang on, but 26.2 miles is just too much for them.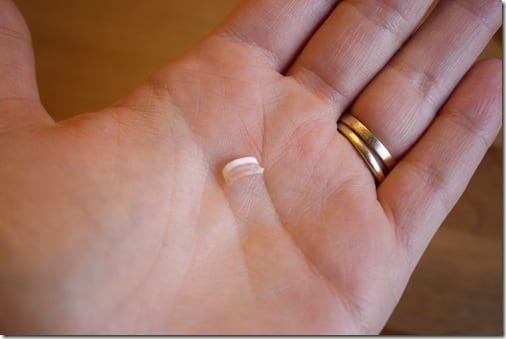 Anyways, after Long Beach I asked everyone to guess how many toe nails they think I'd lose. Amanda from Two Boos Who Eat guessed 2! Amanda send me your address and I'll send you a prize! If you want I'll send you the toe nail as well. Just another service I provide.
Question: What's your favorite color top / t-shirt to wear (not for running, for living.)?
Run SMART Goals
Fill out this form to get the SMART Running Goals worksheet to your inbox!