I had an undocumented apple while running errands mid-morning and then tried to hit the books and blogs for work stuff.
Today's lunch was my same-o big salad with a sandwich on the side.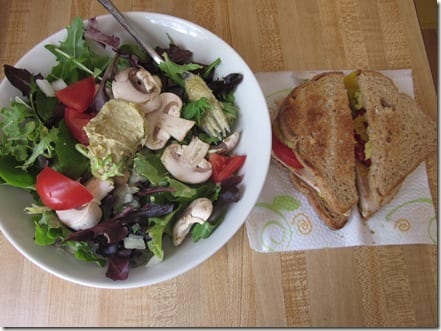 Since I have a bunch of ripe avocados, I used that for "spread" instead of my usual hummus.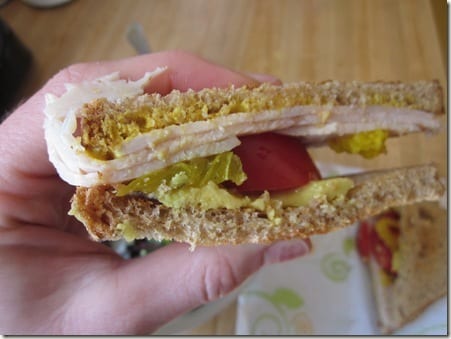 The only thing that beats a ripe avocado is a free ripe avocado. I'm very grateful that my mom's trees are so generous this year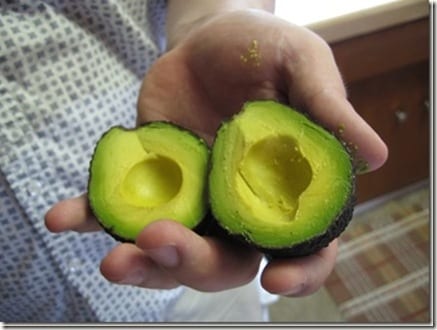 I made another swap at snack time too! I'm pretty much obsessed with green monster protein shakes, and there are many times when they miss being posted here. But, I always make them with spinach.
Today I busted out the kale instead!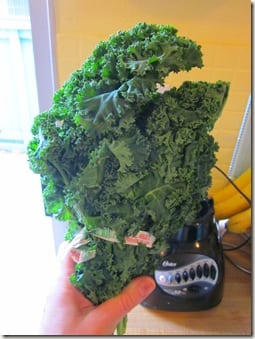 Everything else was still the same: ice, protein powder, almond milk…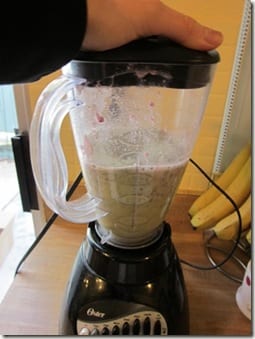 I feel like I used less kale than spinach, but I still tasted it a tiny bit. I normally do not taste the spinach at all. Maybe it was just in my head? I don't know. I'll try it again tomorrow and see.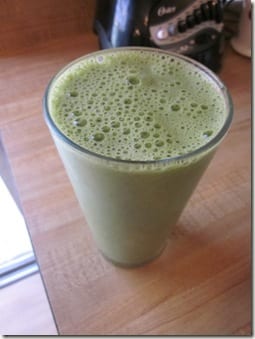 Paired with a Vitatop for happiness and a handful of cashews for crunch.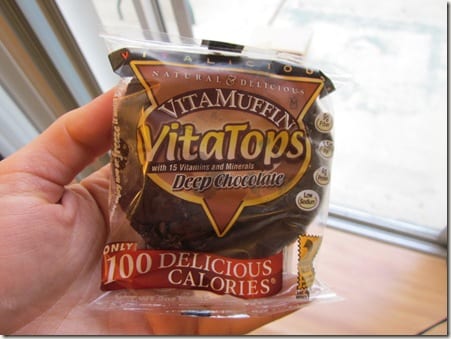 Now I have some cooking to do – Mexican Meatless Monday is coming right up!
Run SMART Goals
Fill out this form to get the SMART Running Goals worksheet to your inbox!