This morning I am wearing my race shirt from the Black Cat 10 miler I did the week before last. I have joked that I love technical race tees because it saves me money on running gear! I know some girls don't wear their race tees because they can be sloppy on petite people, but I guess that's a perk of being big boned?
Here is a run down of the race shirts I've collected over the past 6 months:
Long Beach Marathon Race Shirt. I love the stripes down the sides of this one!
The Malibu Half Marathon didn't have shirts. They give out towels instead! I think it's super appropriate since the race is on the water, but I do love me a good new race shirt so I was a tiny bit disappointed.
Rock N Roll Las Vegas Race Shirt The Rock N Roll race t-shirts are unisex, so they are a tiny bit big. I have to remember that for the next time.
Rock N Roll Arizona Race Shirt
The day I wore it after the race and lost my toe nail.
Surf City Marathon Shirt
This one is women specific and I like that it's V-neck. But it's already too warm for long sleeves here.
Back of shirt:
Black Cat 10 Miler Race Shirt
My newest race shirt is BRIGHT! I don't make a habit of running in the dark, but if I ever do I'll be sporting this one.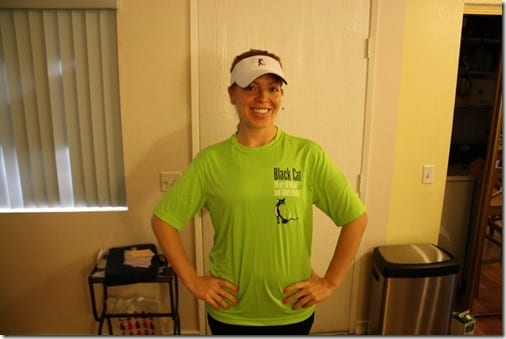 Back of shirt: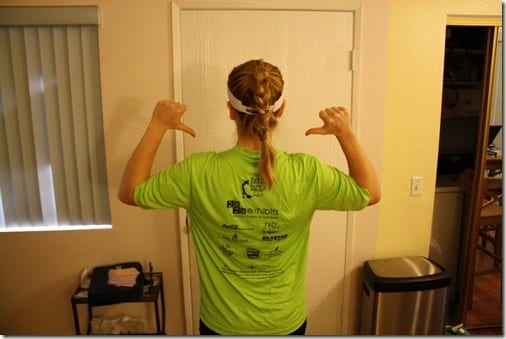 This morning I want to get in a longer mid-week run of 8-10 miles (depending on how I feel once I'm out). I fueled up with some stolen bites of Ben's Blarney Scone breakfast.
And made a Waffle Wednesday treat for myself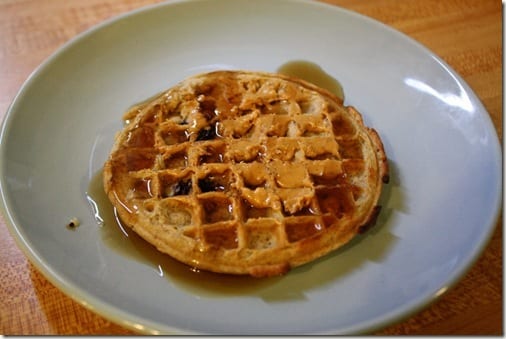 Okay, at this point I'm just stalling my run. I gotta go before it gets way too hot!
Run SMART Goals
Fill out this form to get the SMART Running Goals worksheet to your inbox!