How many miles did you run this year? Do you have a running or mileage goal for 2021?? I'm going to check my miles total right after today's run. But I couldn't wait to post about the amazing FREE 2021 Running Tracker you can use to count every mile in the new year!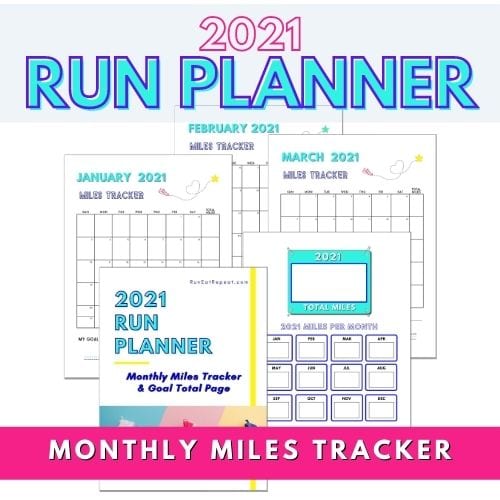 2021 Mileage Tracker – FREE Running Planner
Get the complete 2021 January through December Planner with space to track all your miles the entire year! PLUS a super cute bonus page to tally up the total mileage for the year. YES – it's FREE for right now.
I've seen partial calendars or ones without dates on them for sale on etsy and other run blogs. But when I started to make the January Running Calendar I got this idea and decided to make the entire year. I love a new planner and big blank space to write in my running notes – and I know you'll love this too!
It took a lot of work to put together this new 2021 Running Miles Tracker and I really hope it helps you celebrate every mile and hit your goals this year! (Speaking of goals… there's a Running Challenge coming soon if you need a running plan, more support and guidance. Make sure you're following me here and on IG so you don't miss it!)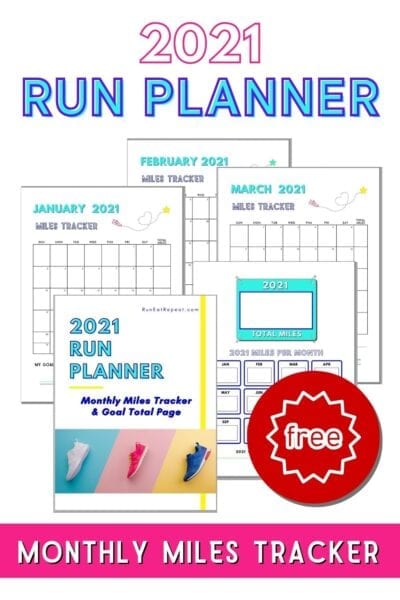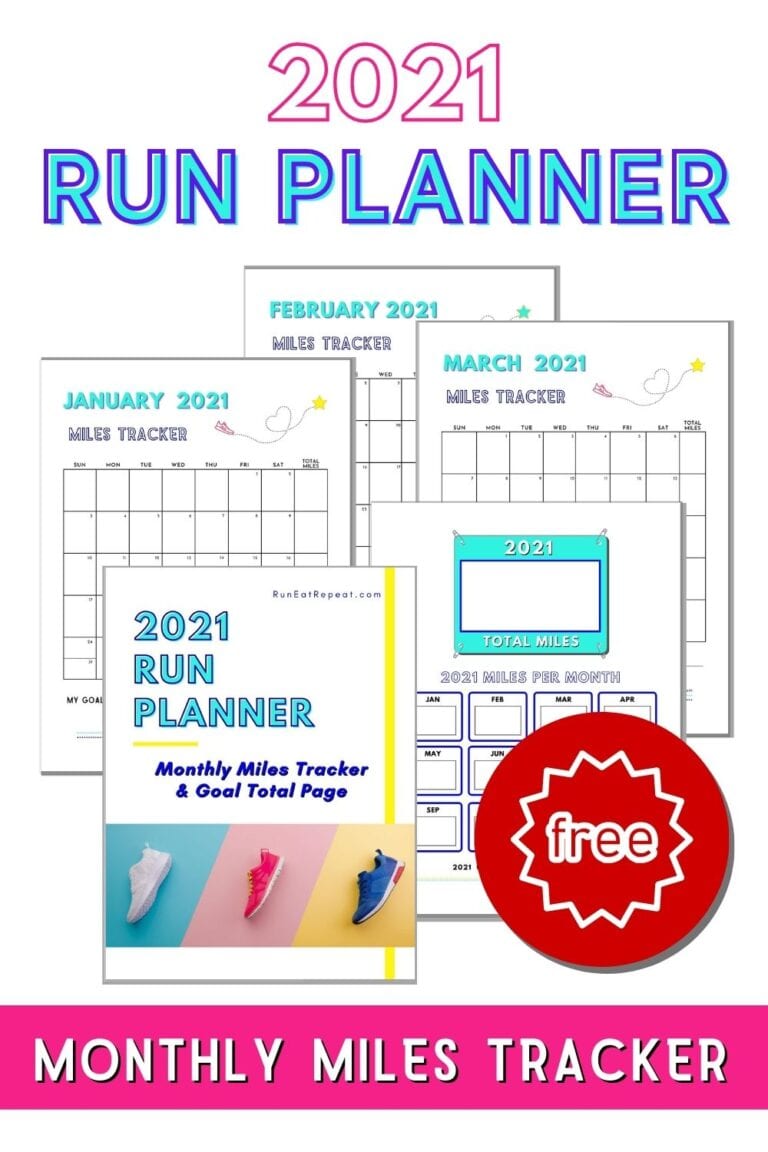 2021 Run Planner features:
Jan-Dec dated Calendars [*Updated in July so it's just July to Dec 2021]
End of the week Miles Totals and End of the Month Totals
Fun 'Bib' Round Up Page to Tally up Miles for the Year
Running Tip:
Print out 2 copies and use one to PLAN YOUR RUNS. Then, use the second to note how many miles you did.
If you find the mileage tracker helpful and/or know anyone else who'd benefit from it – please pass along this post to your followers,  running buddies, arch nemesis, strangers at the park, etc…
Oh! And I feel so disconnected from other runners right now since all the races and running club have been cancelled so I really love hearing from you on social. Please snap a pic of your miles tracker and tag @RunEatRepeat on Instagram so I can see how it's going! Thanks!! – Monica 
Question:
Do you have a goal of how many miles you want to do in 2021?
LMK in the comments here or on Instagram @RunEatRepeat
Get your FREE Mileage Tracker for 2021 here:
Keep Going Keep Going Keep Going…