Hello! I just had the best day hanging out in the Gulf of Mexico. I'd feel super fancy if it wasn't for the fact that our boat broke. Ha! Seriously.
But before all that we had a ton of fun – it was a GORGEOUS day x1000.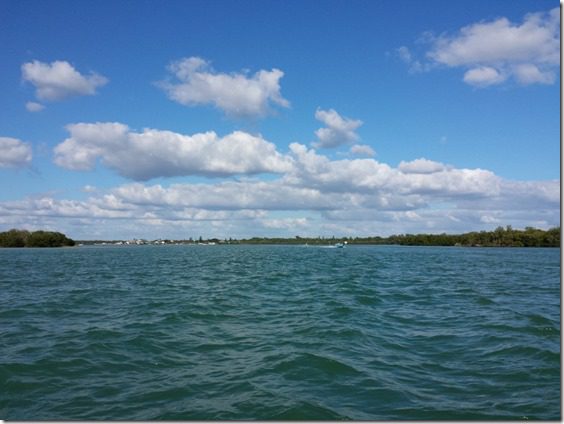 Luckily the day was 98% a success since we had fun and saw dolphins playing.
Check out this video on my Insta for dolphin jumping action!! Made.my.life.
Then we got back and I made my mom's famous Turkey Noodle Casserole for Ben's family. They loved it! (Or at least told me they loved it to be nice and I appreciate that either way.)
Last year I did a great fitness challenge and I wanted to do it again since you are on a roll already with the Pile on the Miles success! Let's keep it up!
25 Days of Fitness Challenge
This is the 25 Days of Fitness Challenge = each day in December from the 1st to the 25th there is an extra set of exercises or a sweat related challenge to add to your fitness routine to push your body a little more this month! Do it do it.
25 Days of Fitness Calendar <- click here for a printable version.
Question: Are you in or in the way?
(Check the POTM Winners post to check if you won a prize from the last 2 weeks.)