Hey! This morning I started my morning with the 25 Days of Fitness day 1 Abs Blast.
Then it was run time. I don't think I would ever get sick of this view. It's gorgeous here.
Runner problems -  isn't this the truth?? Sweaty sports bras are like a trap, a riddle and gum in your hair all in one.
Post-run breakfast feast! I have been eating like it's my job. This isn't even 1/26 of it.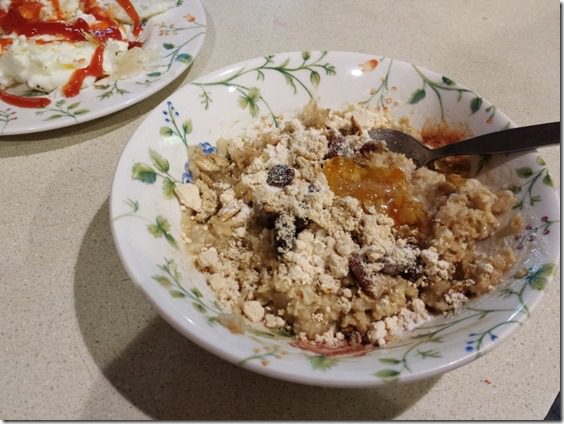 Ben and I have been having a really good time together… being silly, wearing hats, talking about life. I leave tomorrow and we'll go from there.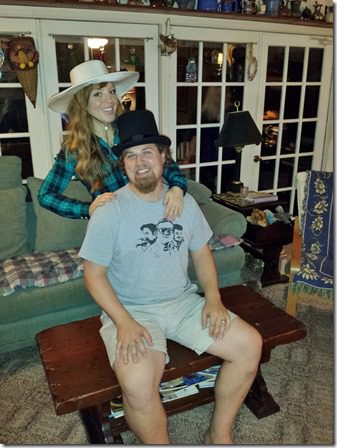 Now I'm headed to Dunkin Donuts to get my daily fix!! Yes. YES.
Monican runs on Dunkin.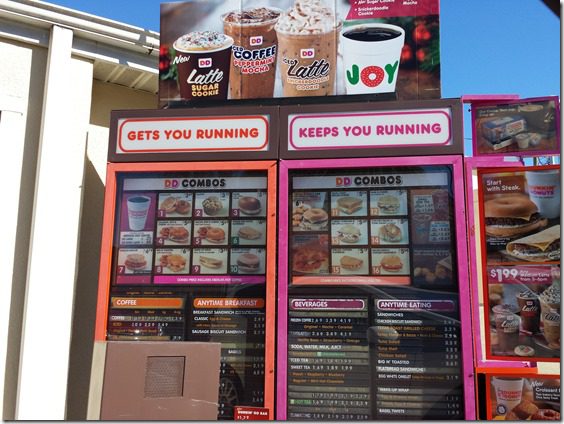 Question: What did you have for breakfast?
What's your workout today?