Hello! How's it going? Here it is slowing and hotly turning into SUMMER. This morning's run was pretty hot. I was drenched 3 miles into a 10 mile run and was super thirsty so I made a few water stops.
When I got back all I wanted was a smoothie. I was just craving something cold and refreshing and was not feeling standing in front of the stove cooking something. I offered some to Vegas but he just tried to rub his face on my cup.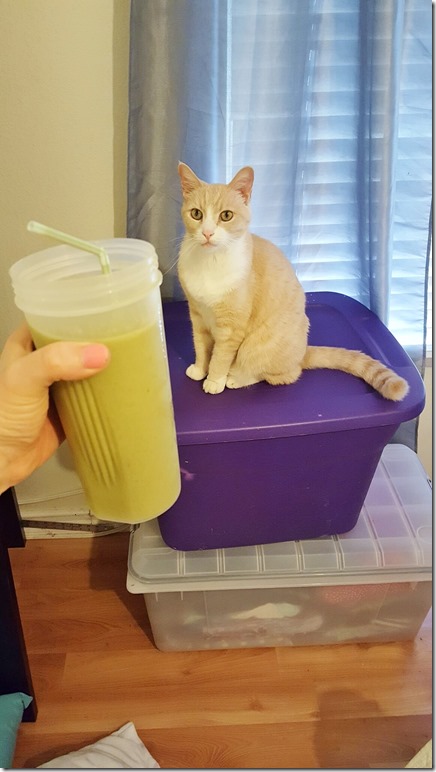 Last night I hit up Shabu Shabu for dinner. Have you done this? It's not the BBQ one it's the one where you 'cook' your food in hot water. It's pretty healthy and delicious.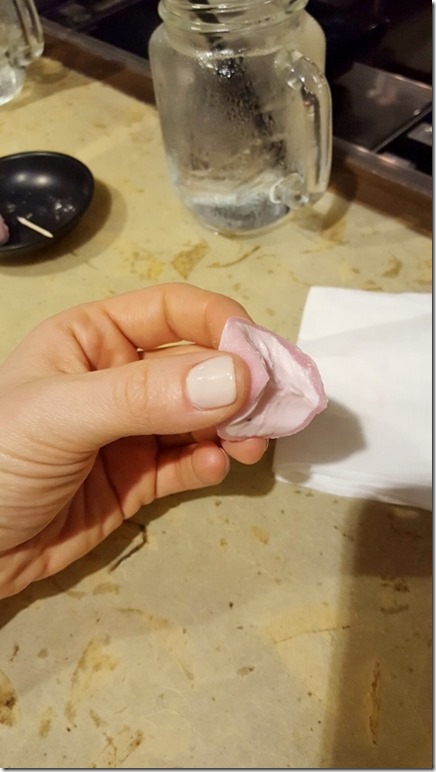 Confession, I just like saying Shabu Shabuuuuuu. I've been repeating it while writing this entire post.
Let's talk about bananas. They are a runner's amigo, see? It even says it on the label.
But in the summer they get ripe super duper fast. And then you should either:
A.) Freeze them for smoothies or banana soft serve
or
B.) Make Banana Bread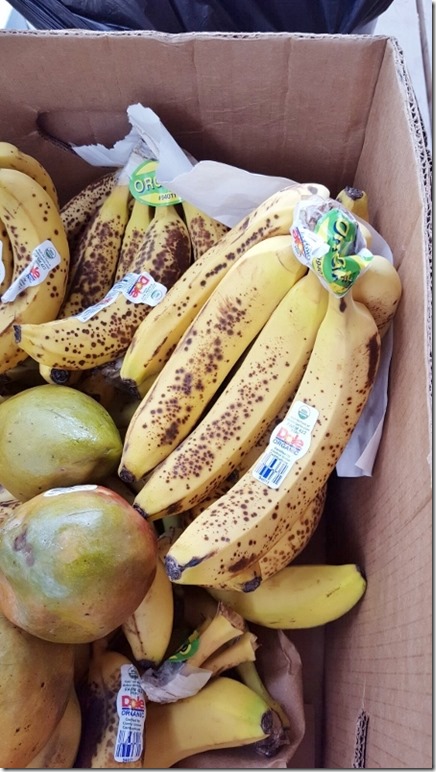 If your freezer is already stocked (mine is) you can make this super super easy banana bread.
It's not healthy. It's just easy. Kinda like my best friend.
Kidding Cindy.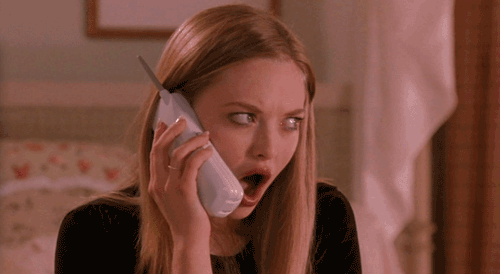 Anyway.
Here it the 3 ingredient banana bread recipe…
3 Ingredient Banana Bread Recipe
Ingredients:
3 super ripe bananas
1 box yellow cake mix
2 eggs
1/2 cup water (if it's too thick)
optional: walnuts, cinnamon, chocolate chips
*I added a good amount of cinnamon because I like super cinnamon-y banana bread.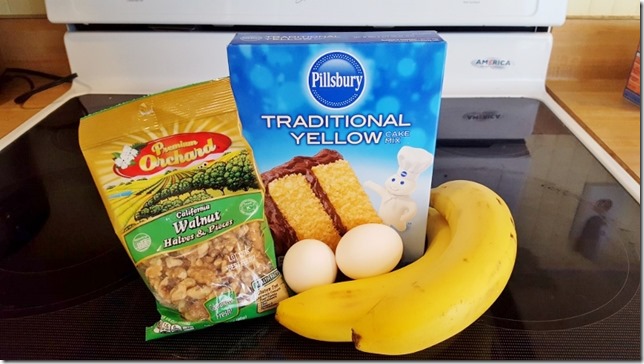 Directions: Preheat oven to 350 degrees. Smash bananas. Combine all ingredients. Bake in a sprayed loaf pan or make banana bread muffins.
In other news, I am super excited about watermelon being so amazing and delicious right now (and always but now it's cheaper).
Does this watermelon look like a heart to you?
I love watermelon. Love love love.
Question: Does that watermelon look like a heart?