This S'mores Dip recipe is super easy and messy and delicious. Basically it's perfect. Almost too perfect actually because you can make this tonight with only 3 ingredients. And I doubt roasted marshmallows are good the next day so you kinda have to eat it all.
I'm sorry.
Or maybe… You're welcome?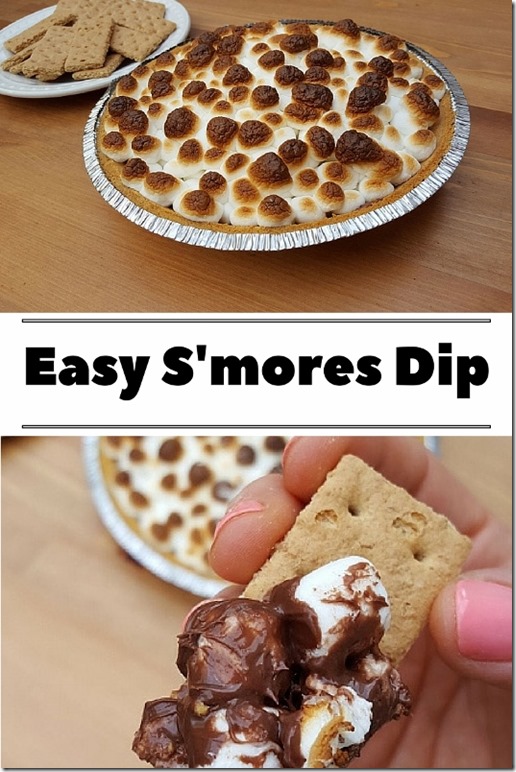 My mom and dad are planning a camping trip to Yosemite this month. We took a few trips up there when I was a kid. I also went with Ben a few times – we even climbed Half Dome! It's gorgeous and fun and I love it.
But, I don't love the 8 hour drive it takes to get there. And the timing of their trip might not work with my schedule so I am trying to figure it out, but will probably miss it. Boo.
But I refuse to miss out on s'mores so I created this super easy recipe I could eat at home while everyone else in my family is visiting the bears and trees and waterfalls.
Other S'mores Dip recipes I've seen in the past have you melt chocolate bars in a skillet. My immediate thought when seeing that was, "I don't want to clean that."
I'm lazy.
So I thought up an easier clean up and chocolate layer method. All you have to do is roast the marshmallows and enjoy!
S'Mores Dip Recipe
Ingredients:
1 graham cracker crust
16 oz. Nutella or similar chocolate spread
5 cups mini-marshmallows
Plus: Graham crackers for dipping. You can also use fruit or cookies.
Directions:
1. Pre-heat oven to 350 degrees. Before turning on – make sure rack is in the center of the oven.
2. Carefully spread Nutella on pie crust.
3. Bake for 5-7 minutes or until chocolate spread gets a little warm.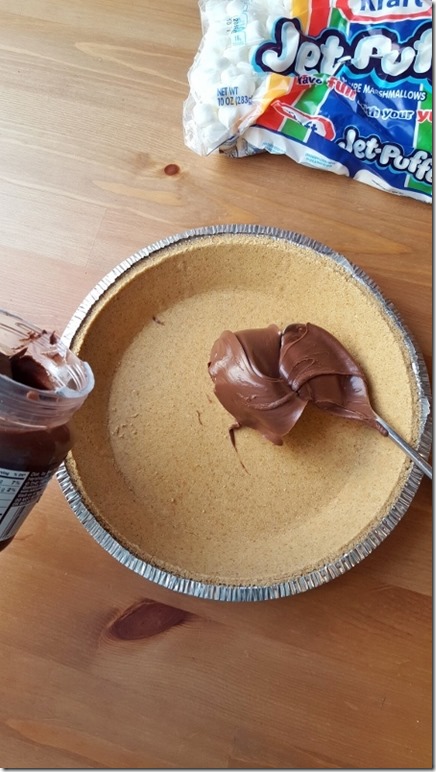 4. Carefully top pie with marshmallows. Place pie on a baking sheet in case some of the marshmallows jump ship.
5. Return to oven and set it to broil to char the marshmallows.
* Note: Stay near oven the entire time and watch carefully. This only takes a few minutes – time depends on how close the pie is to the top of the oven and how burnt you want the marshmallows. 
6. Once they puff up and are melting – carefully remove from oven.
7. Serve with graham crackers. Enjoy!!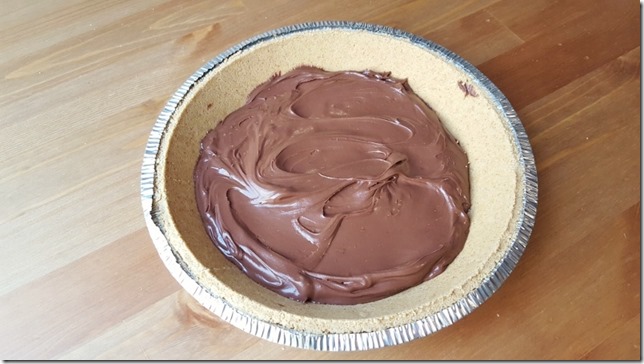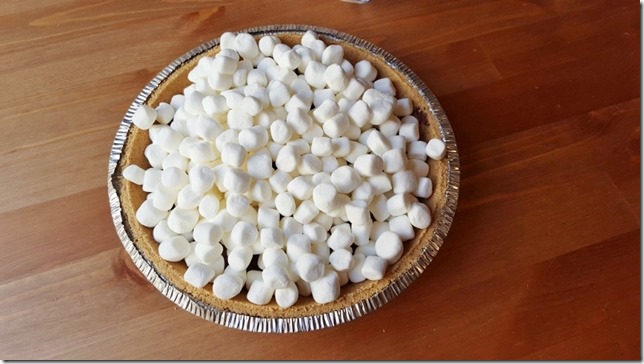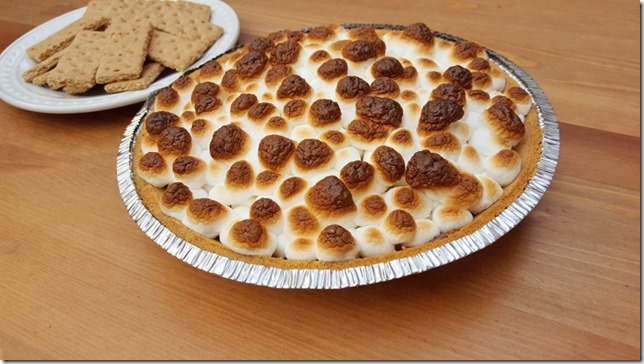 Dip your graham crackers in and scoop up the amazing-ness!
Tip: I used a spoon to get a good amount of dip on the cracker so have one available to scoop.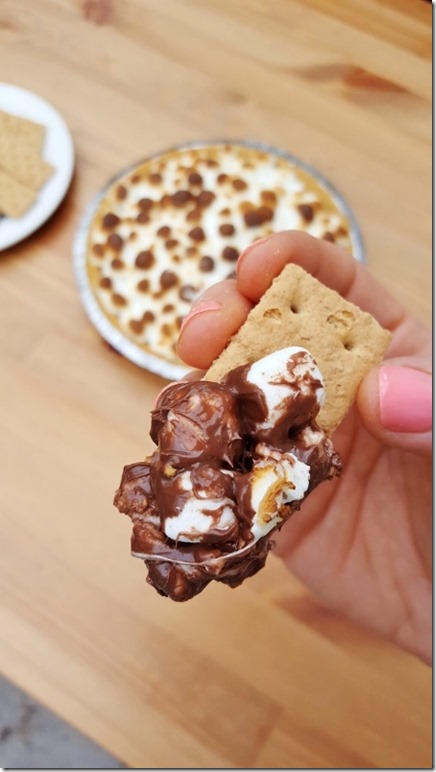 Question: Ever been to Yosemite? Are you going camping this summer?