Podcast: Play in new window | Download
Subscribe: Apple Podcasts | Android | Google Podcasts | Stitcher | RSS
Hello! Today I'm sharing 3 big things I'm changing to run faster, stronger and better this year on the podcast. They're kind of like my running resolutions for the new year.  And I'm sharing a printable Running Log and Meal Planner if you want to join me.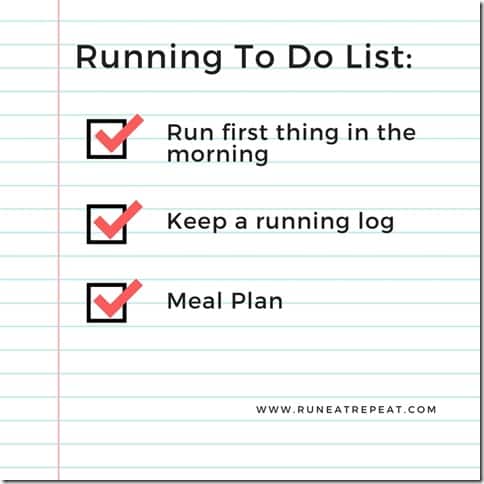 Even though I've been running for a really long time I've gotten away from the basics. This list can help anyone get back to working out after some time off or start a new exercise plan. These are surprisingly simple things that will help me show up for every run, get in a good workout and see results.
Are you adding anything to your running routine this year? Taking anything out?
3 Things I'm Changing to Become a Better Runner This Year
1. Workout first thing in the morning. Strength or warm up before running if I have time to wait before the sun comes up.
Specifically: Run as soon as it's sunrise and safe. Don't start working until after my workout is done.
2. Keep a running log …  Include my workout, how I felt and what I ate the night before or what I ate that morning.
**  Download the Run Eat Repeat Running Log  **
I created a Running Log to track workouts, results, how I felt and what I ate before and/or after. Click that link to get the FREE downloadable running log!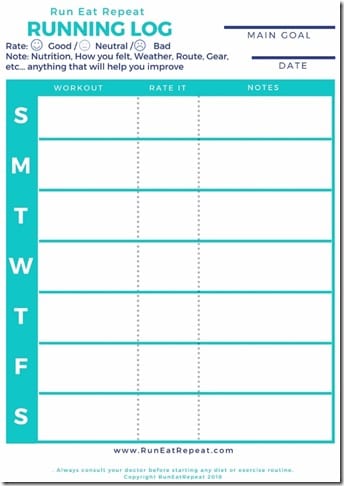 3. Meal plan and plan my workouts every week… I loosely plan my runs, strength training already but I need a more specific plan for a successful week of running and eating – especially now that I'm training for the Los Angeles Marathon!
I have gotten into some really weird habits over the last few months. I'm still eating fairly healthy but I eat at random times. That's totally okay in most situations (I think it's overall calorie intake that impacts weight gain or weight loss) but this is probably hurting my running performance.
I don't have a set dinner time and just eat whenever I'm hungry. That works for intuitive eating… but the drawback is that I'm eating super late some nights and staying up very late which pushed back my run and I've had to cut it short because of appointments or calls. There have been a lot of different things like this that have meant I don't eat the right foods before a long run or snack too much because I didn't have anything planned for dinner etc…
Planning both my training schedule and meals will help me run better! Or at least eliminate those reasons as why I have a less than amazing run year. No excuses!
**  Download the Run Eat Repeat Meal Planner  **
And finally…
Show up. Show up for every workout. Push myself. Do my best. Don't switch a certain run for another day unless there's a race.
NEW Podcast and Video option for this episode!
I recorded this episode on the Podcast and via video – so you can watch it here OR get the audio version on the Run Eat Repeat Podcast.
Runner Resources:
Running Log – weekly running log to track workouts.
Meal Planner – weekly meal planner for breakfast, lunch and dinner.
Check out the Run Eat Repeat podcast and subscribe so you don't miss an episode! Just search for Run Eat Repeat in the Podcast app (iphone) or Stitcher or Spotify!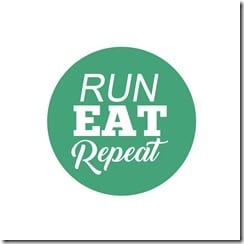 And if you have any questions you'd like me to answer leave them in the comments, email me or call the podcast voicemail and leave a message… 562 888 1644
Question: Do you use a
Running Log
? Do you meal plan?