I like doing a whole day of food in one post. Makes RER boring as hell, but makes more sense than seeing dinner, lunch and then breakfast, right?
I started my day with an easy 6 miles. My toenails hurt. <- Doesn't that sound like a tragic excuse? Well, it's not.
Breakfast was the usual these days – eggs and toast. I also enjoyed some blubes whilst cooking.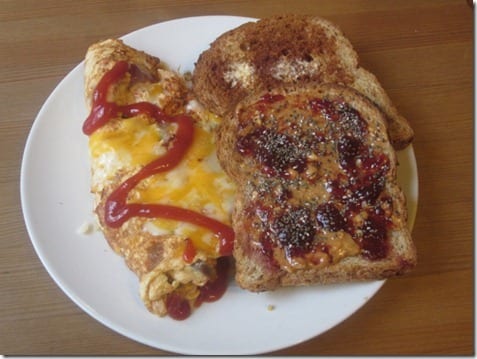 Then, I wrote up my morning post and rushed off to the gym for one client. On the way home I ran some errands and enjoyed watermelon on the road.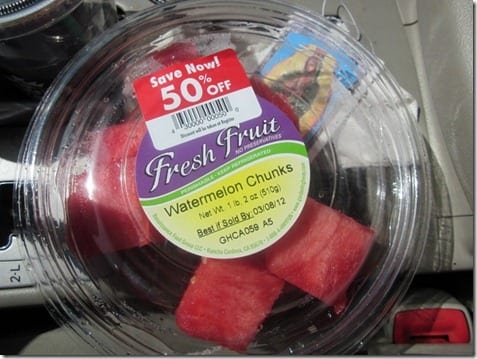 I headed home to spend a few hours catching up on email (exciting stuff happening!!). Lunch was a big salad and a garden lites souffle. Love these things.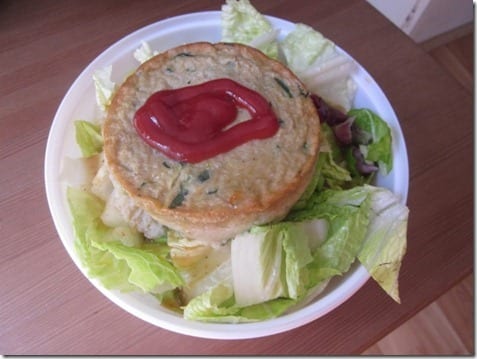 Oh, and I almost forgot to take a picture of my toast with PB&J, needed some carb-age.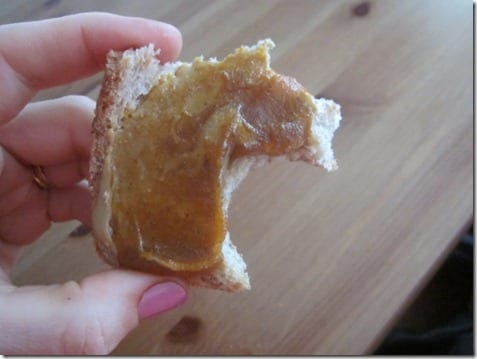 Before heading back to work for my afternoon shift I needed a substantial snack and decided on oatmeal with chia seeds and PB. It looks disgusting, I'm aware.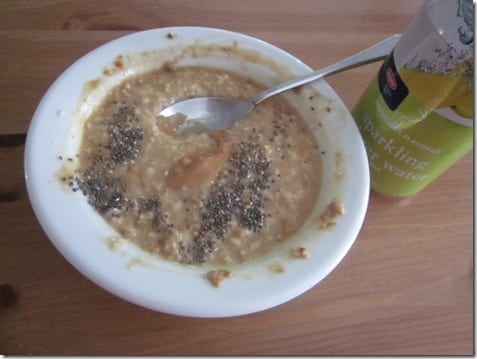 But, before I left for work I made dinner so it'd be ready when I got home. I grabbed TJ's BBQ Chicken and cooked it with coconut oil and broccoli. Even though I only used 1 Tb. on the whole batch you could really taste it. Not sure how I feel about that (but Ben loved it).
I had a meeting and clients until 7:30pm. My stomach randomly hurt today (and has on and off for a few days). I thought it was the new gum I've been chewing so I stopped, but it's back and I'm not sure why. I'm hoping it's a parasite and not a baby.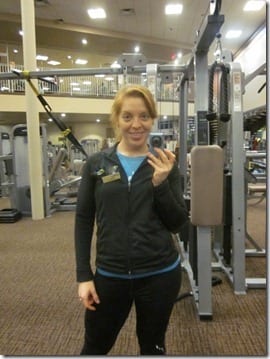 Jokes people, jokes.
I was very happy that dinner was waiting when I got home!
I promptly threw all the baby corn on Ben's plate. *I don't like baby corn or beets. Everything else I like. A lot.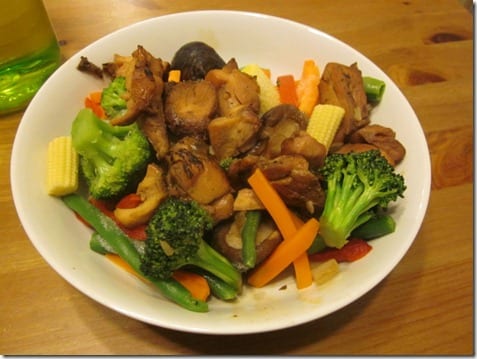 And now I'm nursing some hot cocoa and a fiber one brownie.
Am I the only one who doesn't like baby corn?
*Note – I tried to eat beets again at the Wynn buffet yesterday. I want to like them, but nope. No thanks.