Today's New Harvest events began with breakfast.
I love buffet style meals where you can get a little bit of a lot of different things 🙂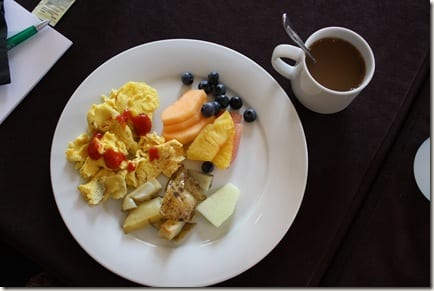 Then, it was time for a lesson in Omega-3s. Wow. The morning conference was very informative. New Harvest is is a new Omega-3 source. In the past Omega-3 supplements were made with fish oil, but this one is completely vegetarian.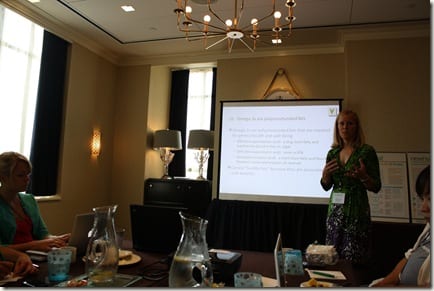 But, how do they do that?
It's actually pretty complicated, but to break it down…
The supplements are made with yeast. Food and supplements have been made with yeast for thousands of years (hello, bread & beer!). But, NH uses a special kind of yeast called:
Yarrowia lipolytica – unique form of yeast that eats sugar and metabolize it into oil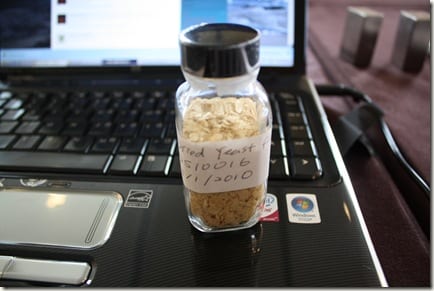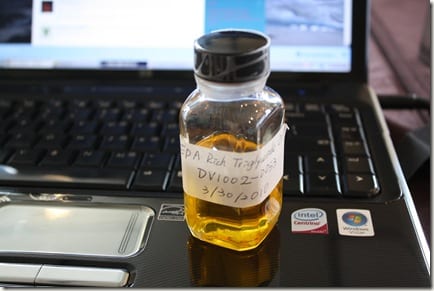 And finally it turns into this: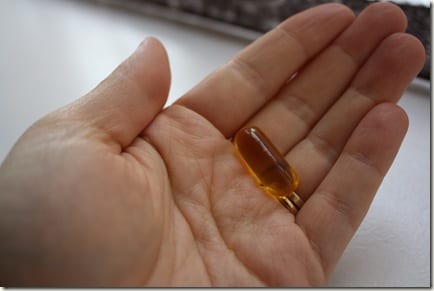 The New Harvest supplements are full of EPA, which is a long chain fatty acid usually found in fish in algae. The problem with getting Omega-3s from fish is:
1. It takes 25-50 kg of fish to make 1kg of fish oil
2. Some fish populations are already under pressure
3. There are possible concerns about ocean sourced contaminants in fish oil
4. Some fish oil is high in cholesterol
New Harvest brought us to learn about the supplement because this is the first truly vegetarian option for Omega-3! Some of the benefits of using this version over a fish based supplement is:
– Contains 600mg of EPA per capsule
– No fishy aftertaste
– Fish-free and renewable
– No concern for mercury or PCBs
Have you guys taken Omega 3 before and gotten "fish burps"? It's super gross.
After the info session we went to a cooking lesson. It was at an adorable little kitchen at an indoor market.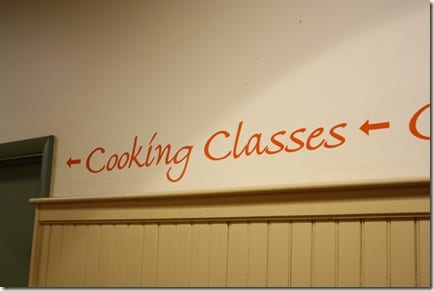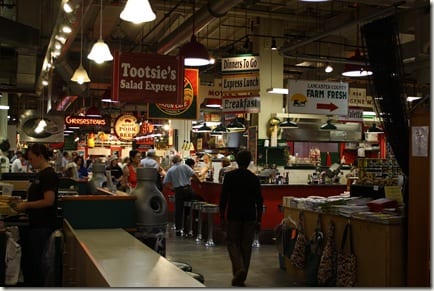 The sights and smells of the indoor market were super tempting….
Me want cookie!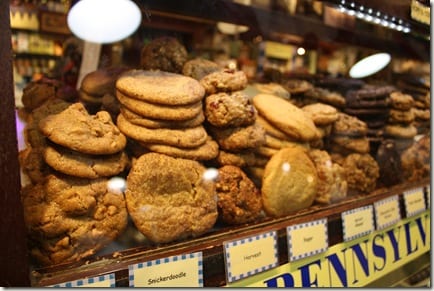 The set up of our cooking class was super cute and seemed like it should be a kitchen on the Food Network.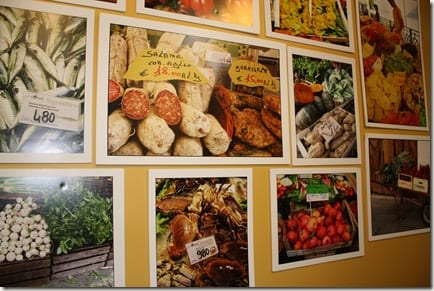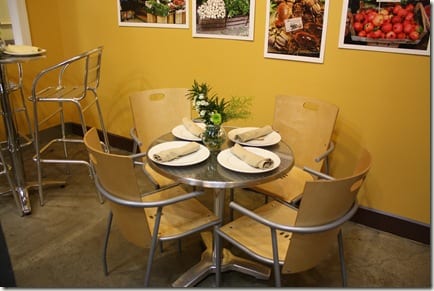 And like the TV, everything was set up perfecting just waiting for us to come in and make a mess, I mean cook.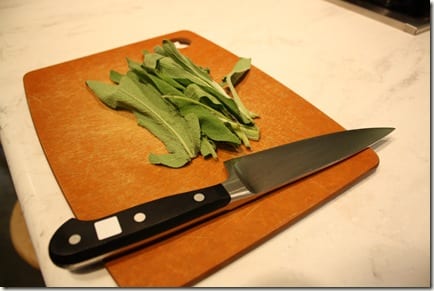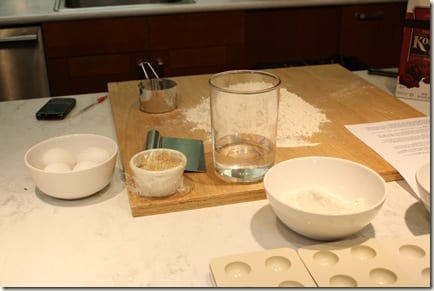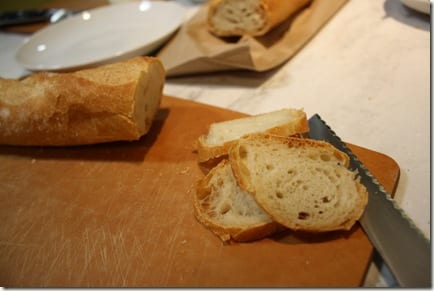 Cooking lesson + food bloggers = tons. tons of pictures.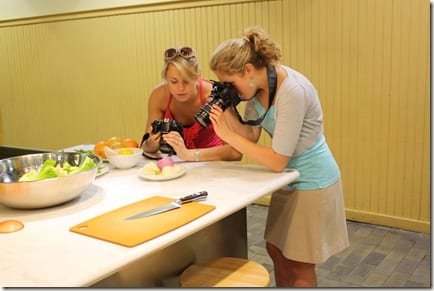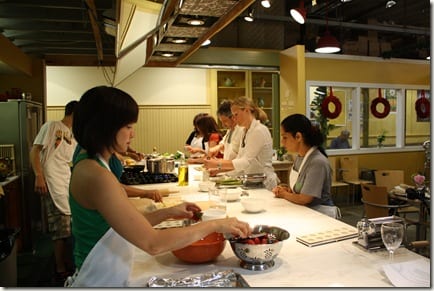 I don't know if I mentioned it last night, but it was great to finally meet Jenna and Tina in person. Theirs were two of the first blogs I started reading a few years back so I feel like I know them 🙂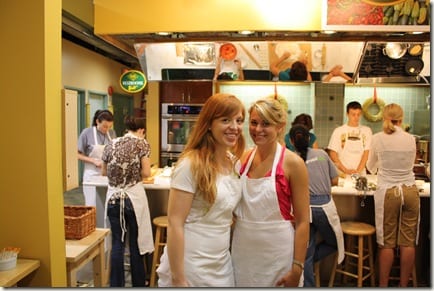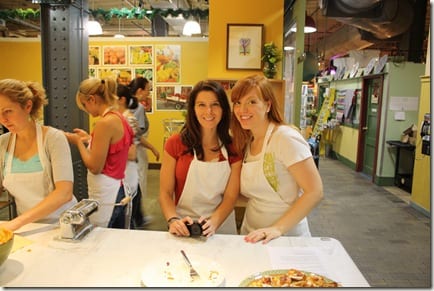 We made the most amazing crostini topped with goat cheese, fig jam and caramelized onions.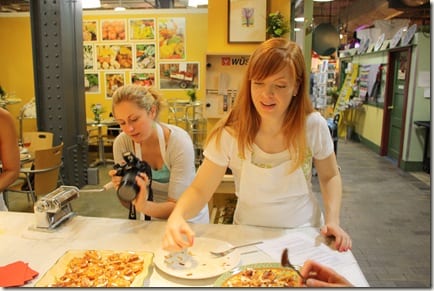 Christine was the supervisor of this project and even served them.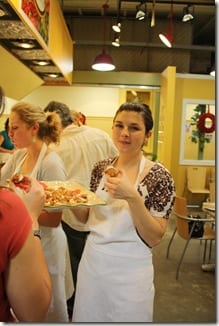 Turns out I LOVE fig jam! These were a big hit and many people said they wanted to make them for their next party. I didn't get a nicer picture because I was too busy eating (story of my life…).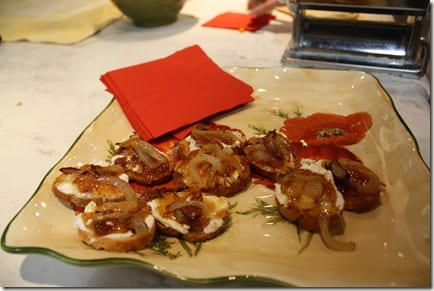 Tina and Anne-Marie made salad…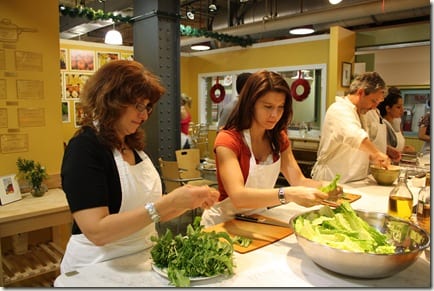 and we made sweet potato ravioli. By "we" I mean other people 😉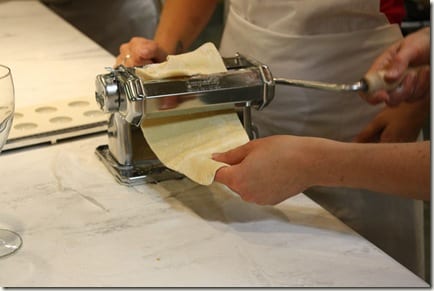 This was the most difficult part of the  meal, so I left it to the experts – Jenna and Anne 🙂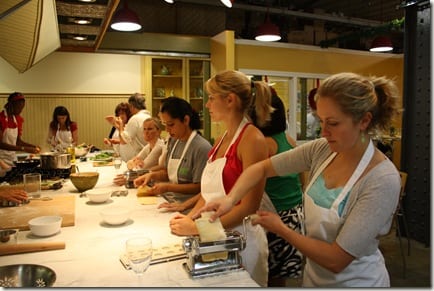 The meal was delicious! Thanks to all my fellow chefs 🙂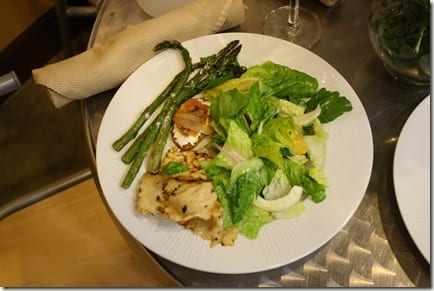 And we topped it off with dessert which was berries macerated in Lemoncello and topped with fresh whipped cream.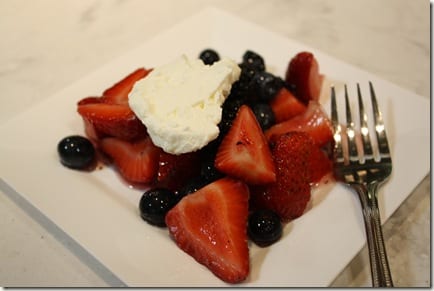 Brian made the whipped cream 🙂 He has been the photographer for blogger group shots all weekend so you may not have met him yet!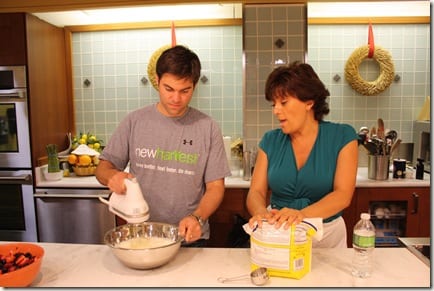 After lunch we walked to the Benjamin Franklin Institute.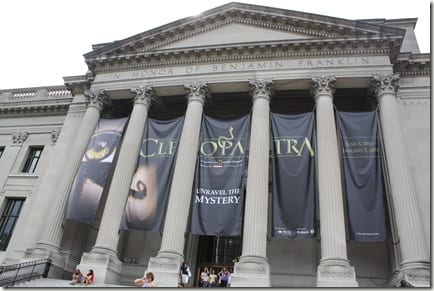 They have a heart exhibit that is very interesting. One of the highlights is a replica of a heart that you can walk through. It is true to scale and would fit inside a person 220 feet tall.
Okay, more details to come… I'm off to dinner!