I am a nut butter jar hoarder. It's a real problem. This morning I was hemming and hawing over what to make for breakfast. Ben had oatmeal, so even though I have decided I don't really like oats for breakfast (I prefer it as a snack) I thought I'd give it a whirl.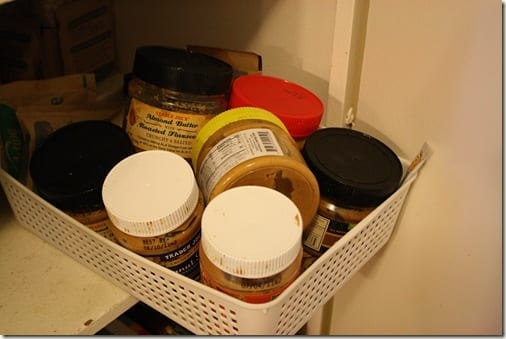 Then, when I saw eight nut butter jars drowning my oatmeal packets I knew I should make oats in a jar.
Oats in a jar are good, but for some reason they're just not my favorite breakfast.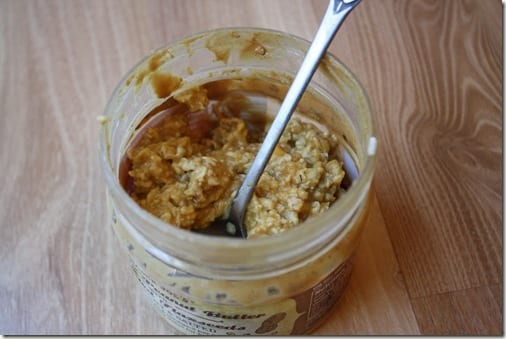 TJ's Valencia Peanut Butter really did help take this meal up a step though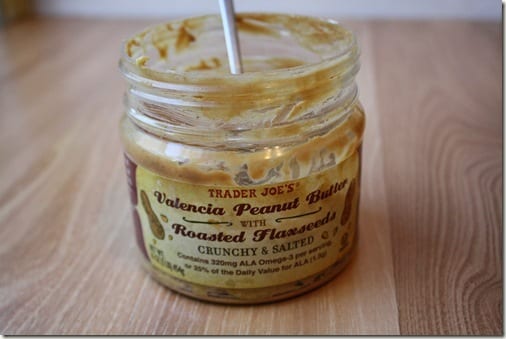 Monday Mini-Goals for the week:
1. Food journal this week to get back on track.
2. Go to the gym 2 times.
3. More veggies, less sugar
4. Brush teeth at 9pm.
My hip is super tight,  I think I'm going to take a walk to loosen it up and s-t-r-e-t-c-h!!!
Question: Do you have Monday Mini-Goals? Do you do oats in a jar?