We started the day with a run before sunrise. I was scared of the hills, but we found a pretty flat route and it was fun.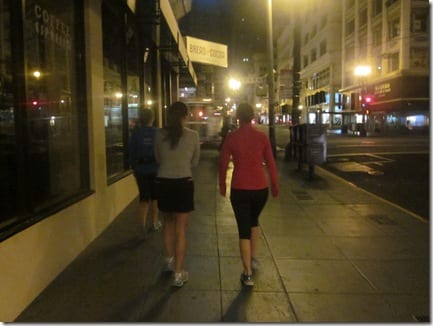 Everyone met in the lobby of the Sir Francis Drake to do about 4 miles. We didn't get nearly enough sleep, but we were in good spirits.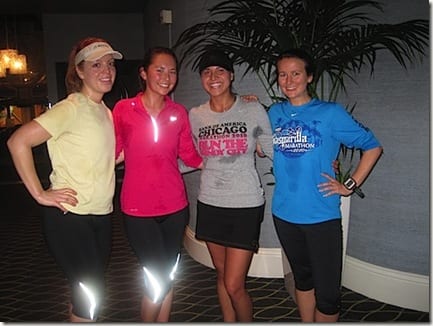 Post run we headed back to the room to get ready for the day. Four girls, four showers, four heads of hair to fix… means four times as long to get ready. Actually, we made fairly good time because we wanted to get food!
On our way we did some window shopping…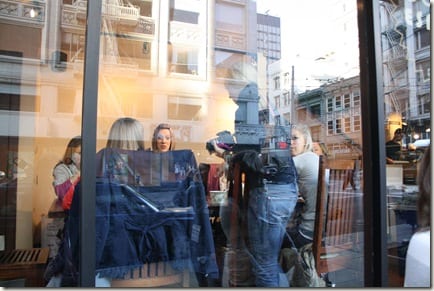 Wait, are those food bloggers for sale?!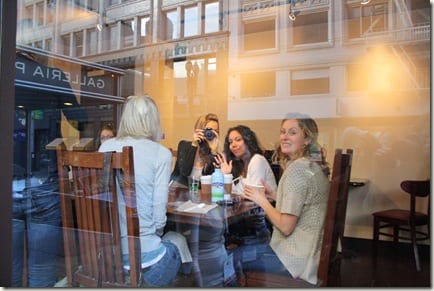 Nope. They were just enjoying breakfast at a cafe. 
Meghann, Bobbi, Melissa and I grabbed our cameras and were ready to hit the road!
The farmer's market is in and around the Ferry building.
There are tons of booths with beautiful veggies outside,
But, we heard the world's best coffee was inside so that was our first stop.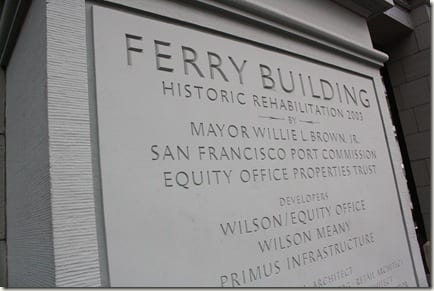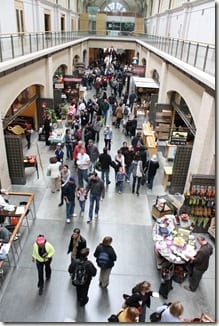 Blue Bottle Coffee Co. is said to have the best coffee around.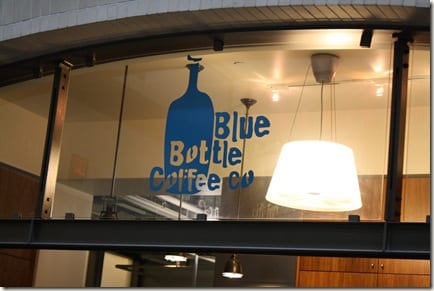 No surprise that the secret is out because there were long lines at each of their multiple locations at the market.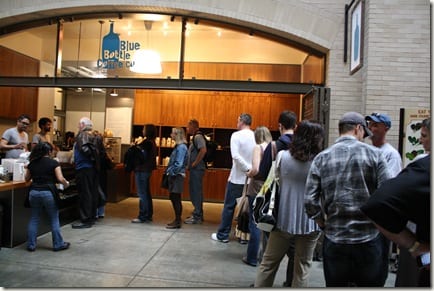 I ordered their "New Orleans style iced coffee". Sorry, it didn't have Bourbon in it.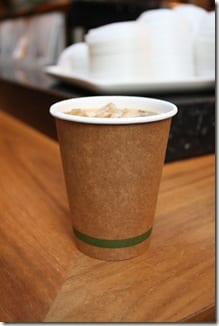 But, it was the most amazing iced coffee I've had to date. Strong, yet smooth  and perfectly creamy… It disappeared too fast.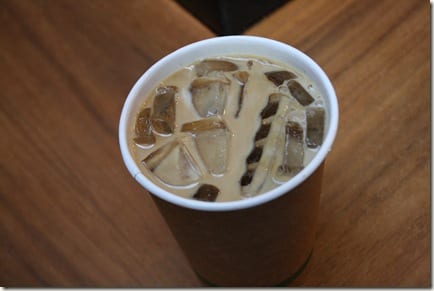 With coffee in hand I was ready for FOOD. By this time I was super hungry and wanted everything. I managed to talk myself out of cookies for breakfast.
Bobbi and I headed outside to see all of our breakfast options. After a loop around the booths we were on a mission for eggs.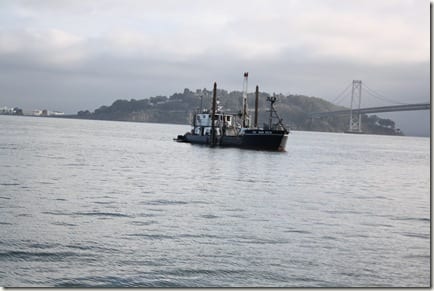 I ordered wild mushroom eggs and a baguette from Hayes Street Grill.
They really hooked up the mushrooms and every bite was super meaty from the 'shrooms and flavorul too.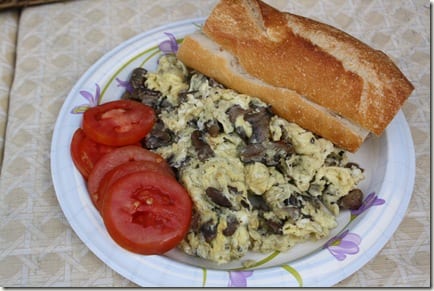 We sat on the bird's bathroom, I mean benches near the water to enjoy our food…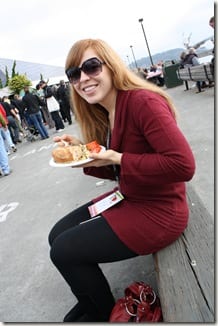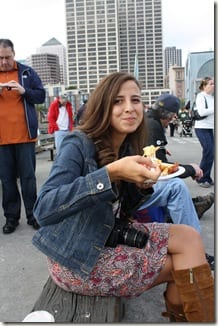 With food in our bellies we were ready to stroll around and take in all the sights, smells and sounds of the market. Street performers provided music 🙂
Every booth was teeming with bright colors, sweet smells and delicious samples.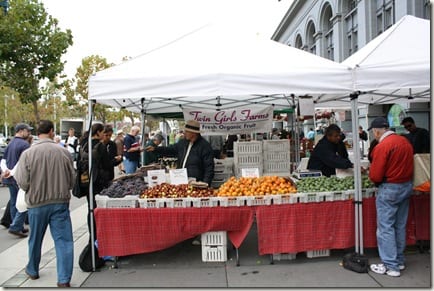 Your.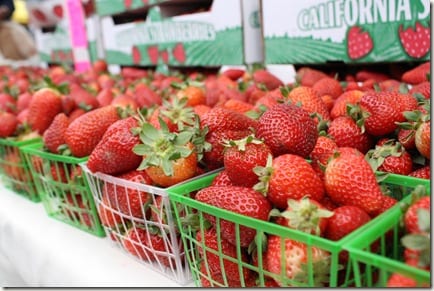 Colors 🙂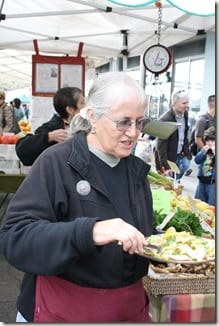 Little punkin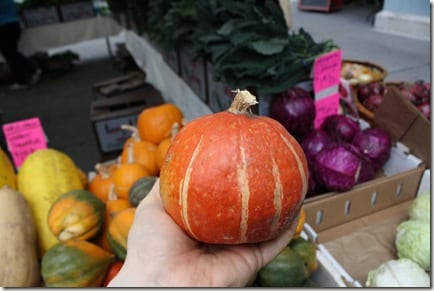 BIG PUMPKIN!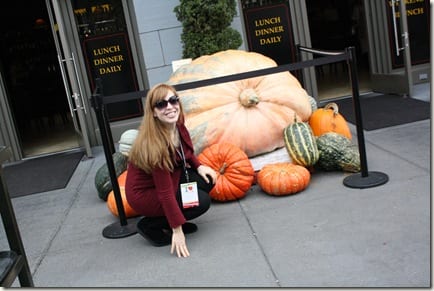 Almond Butter. That "Yum" sign is right on.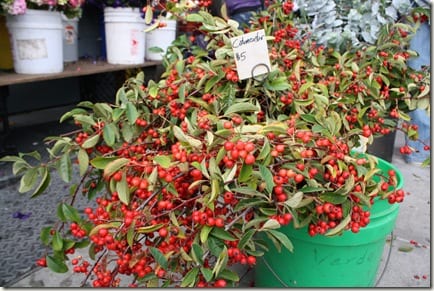 For dessert Bobbi and I shared a vegan, organic pumpkin doughnut. It was deliciously moist and perfectly spiced.
I better start my new hula hoop workout program asap if I want to burn off the calories from all this food!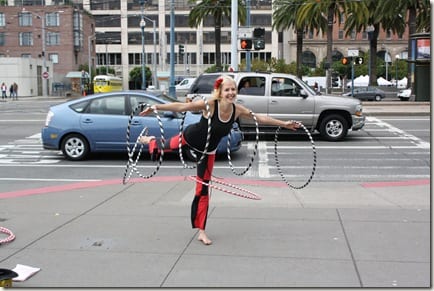 Now we're back in the room and I'm icing my knee because it's a little sore today and I'm hoping to run again tomorrow.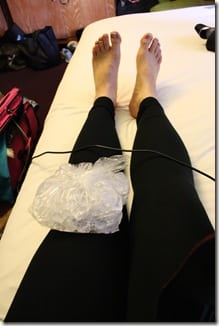 Everyone is blogging 🙂
And I'm enjoying the view
of my pictures 😉