Hello from beautiful Orlando, FL!
I made it to here yesterday and traveled in style to the hotel. It's all very fancy.
Just a few hours ago I was at Run Disney's first night time meet up tweet up. Since the Wine and Dine Half Marathon is at night this event was scheduled for 11pm! I was worried I would be exhausted, but it was so fun and exciting I was go go go.
First things first, a ride on the Test Track at Epcot.
SkinnyRunner and PBFingers were my fellow crash-test-dummies. Our car ended up being a mint green number that was not very suitable for going fast. Stick to blogging, not race car driving girls…
We were all sporting the super cool Glow-in-the-Dark New Balance shoes the company reps left in our room! These are the 1400s, a lighter weight shoe with 10mm drop. There is a guy's glow in the dark shoe too.
After the ride we watched Illuminations at Epcot. It was so romantic standing there next to strangers signing "A Whole New World" to myself. Awkward.
Check out a few seconds of fireworks here on my instagram feed!
Then, it was time for the Run Disney Meet Up! Run Disney fans, Disney employees and special guests all come together to talk running, eat some food and take a lil jog around the park.
It was easy to spot our group in the BRIGHT ORANGE by day, Glow in the dark by night NB jackets.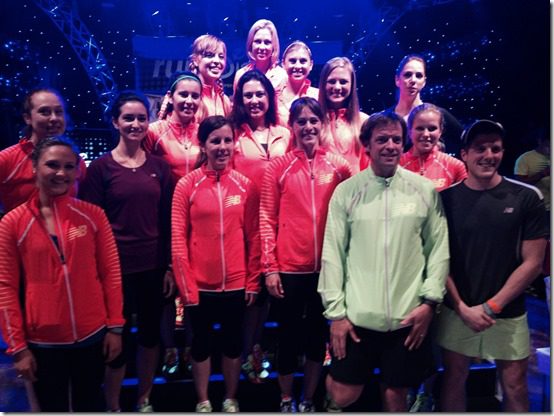 I had a lil wine
Carrots n Cake & Meals and Miles and PBFingers were in on the fun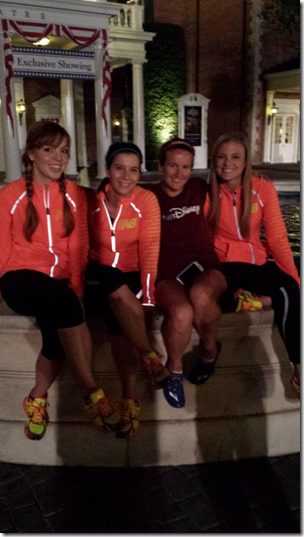 Jenny Simpson, who ran the fastest mile in the world for a female this year was there too! She's been working with New Balance for years and years. I remember seeing a picture of her when I toured the NB offices a few years back.
Gotta run!
It was a super easy 2 mile run around the park, just time to have fun with friends.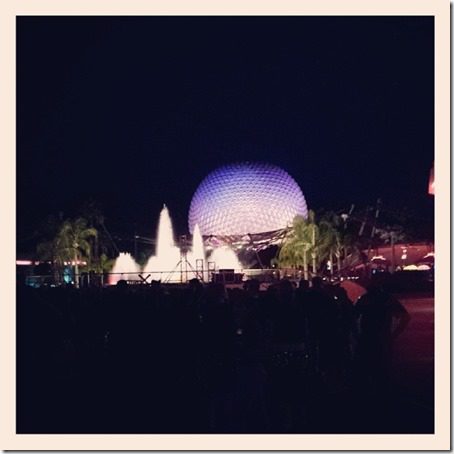 Then, we capped the night off with champagne! I love it.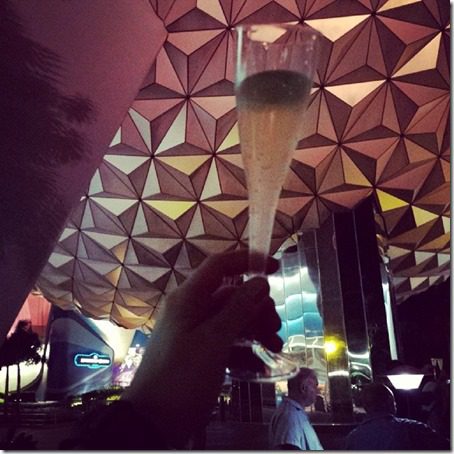 Okay. I have to go figure out what's on the agenda for today! See you later!!
Question: Would you rather WINE or DINE?
Disclaimer: I have been invited to run by New Balance. I am not a paid ambassador, all opinions are my own.