Hi! Now that I'm back to semi-normal from my whirlwind weekend of the Phoenix Marathon, hanging out with SR, a family party and tons of good food I'm ready to face reality. But first, let's talk about all the good stuff from my adventures…
1. I set out to Phoenix Friday and packed all the essentials – running gear, pre-race must haves, extra chocolate bars, lots of prayers, Spark, O2 Gold , a back out plan in case I wanted to bail at mile 11…
2. SR picked me up from the airport and we explored the area in a golf cart. She's living in a retirement community because she retired from blogging.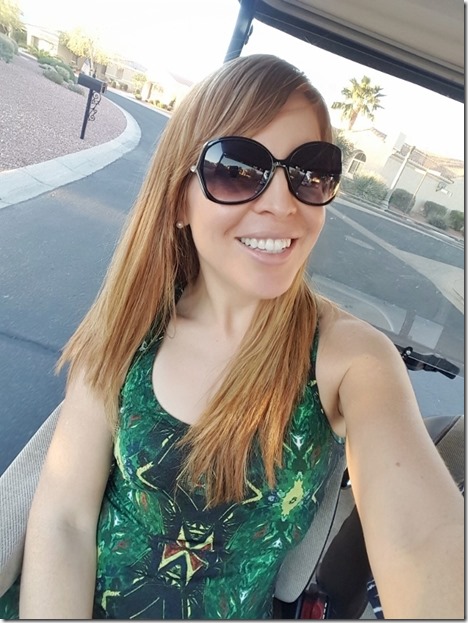 We got ice cream and donuts to carb load for the race.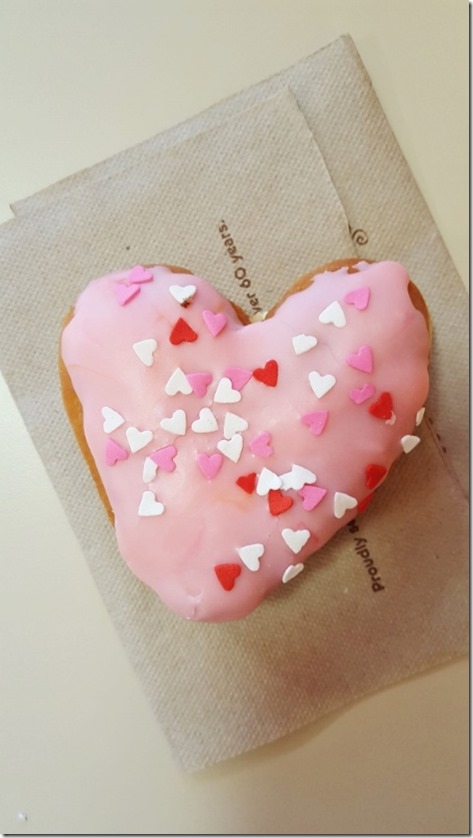 Sadly I couldn't partake in the ice cream party because I was trying to avoid dairy. My cold illness situation is still hanging around and I wanted to try and not partake in anything that might increase my mocos (while still running a marathon because that's a smart choice right).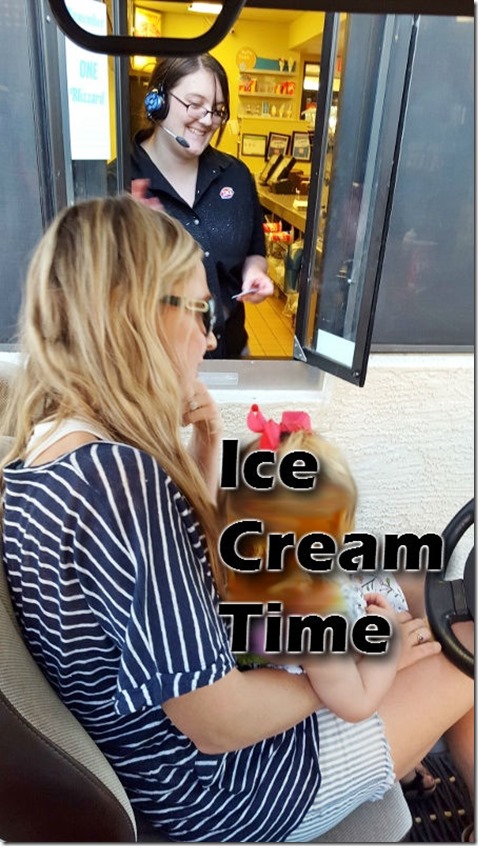 3. SR's fam has a candy drawer. I thought this was funny and she didn't get it. Ha! Like everyone in her life has a candy drawer.
Do you have one?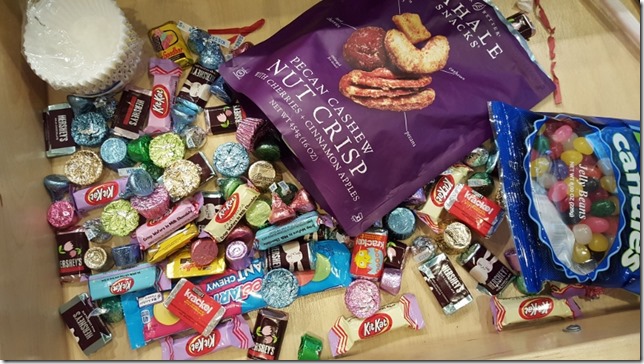 4. SR and her mom set up this awesome dinner spread. I usually eat some kind of stir-fry situation with TONS of rice before a race. It's my go-to pre race meal. So they were super super nice and made an epic spread of food for me to attack. It was so good!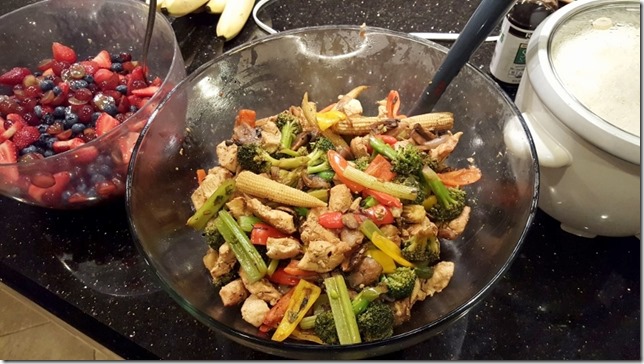 5. We hung out and stuff Friday night, nothing exciting since Saturday morning wake up call was at 3:30am.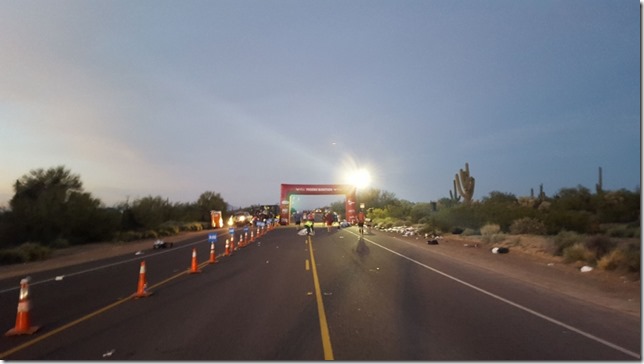 7. After the race we headed back and got cleaned up. Then, SR and her mom put out another HUGE spread of food for us to make salads (our go to post race food, the more indulgent stuff comes later when my stomach has settled).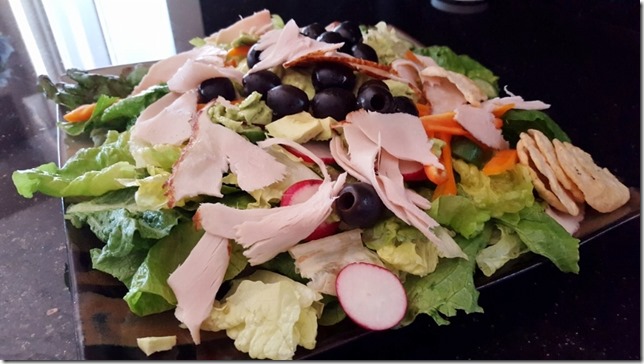 8. The rest of the day involved relaxin' and eatin' with the pups.
I'm not usually a small dog person, but this is Baxter and he's like a real life teddy bear.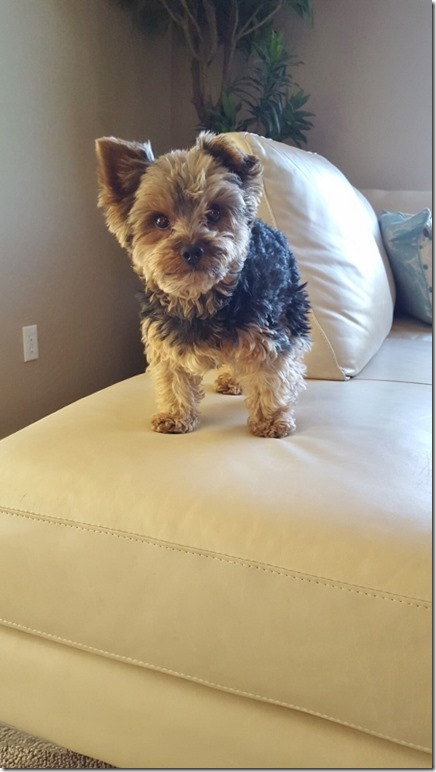 I didn't hit the hot tub because I had reached my sun limit for the day.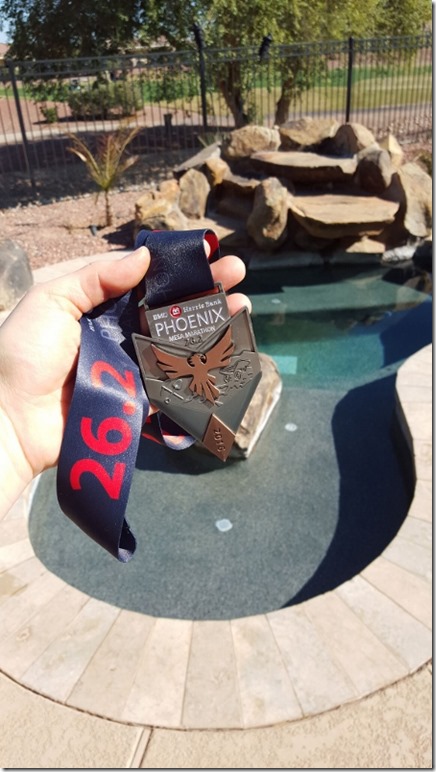 9. Shortly after that I had to head to the airport to go home. My Nana's birthday was Sunday.
When I got home Ben and I hit up a Chinese buffet. They have french fries. Enough said.
10. What I wore to the Phoenix Marathon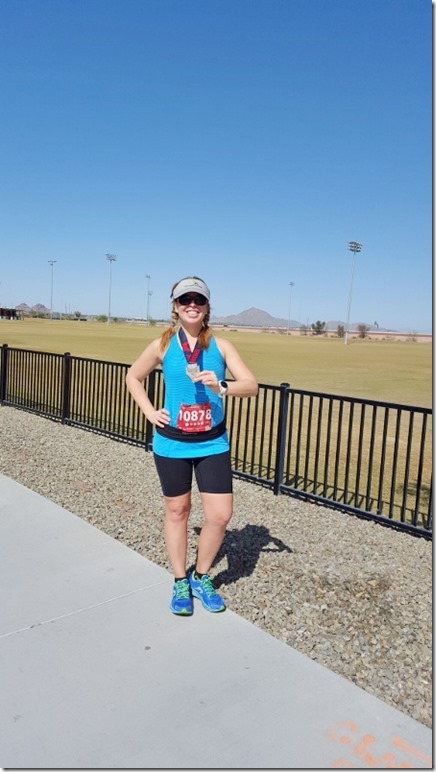 ProCompression Visor and short socks.
Costco Tank (SR and I both wore one, unplanned)
Moving Comfort Shorts (similar // similar)
Question:
Do you have a candy drawer?
What was the BEST thing you did this weekend?