Happy Monday! Last night's plans totally fell apart (story for another day), but I did get to watch Breaking Bad – so it turned out for the best. Sorta, 'cause watching BB is giving me anxiety issues.
This morning I did a 7 mile run. Not sure if the Garmin is right since I randomly lost satellite reception for a bit?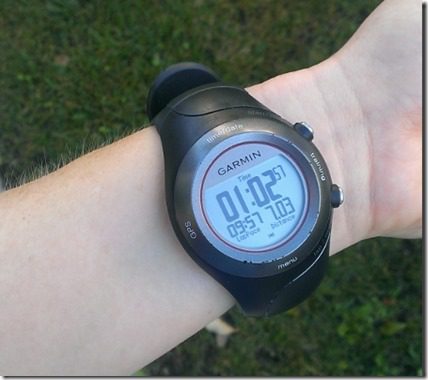 Breakfast starred Sriracha per usual. I was telling my mom that I go through a bottle every 2 weeks at this point. Neither one of us could really tell if I was exaggerating.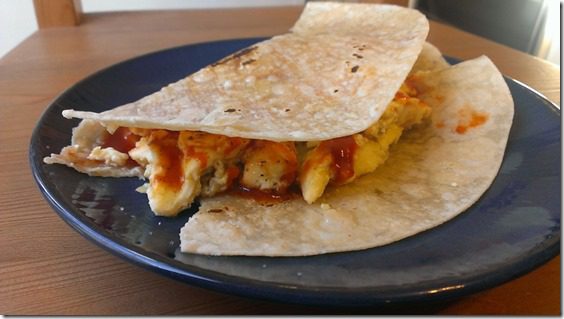 From Food Beast – 7 Things You Probably Didn't Know About Sriracha
Love that! Bonus: I am pronouncing it correctly.
And the factory is kinda close to my mom's house so I might just show up one day and swim in it.
Related: The Oatmeal's letter to Sriracha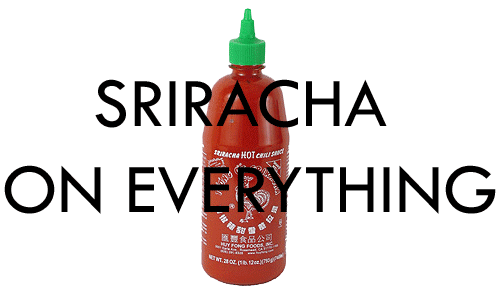 (source)
Altra Zero Drop Shoes
Last week I received a pair of Altra Zero Drop shoes as part of my partnership with Runner's World. I am running the Runner's World Half Marathon in Pennsylvania Oct 20th.
Bonus: RW is giving RER readers a discount for 10% off the race!
Sign up here: http://rw.runnersworld.com/rwhalf/register.html
10% off Half: runeatrepeatRWHalf
10% off Hat Trick: runeatrepeatRWHat
Okay. Signed up?
Good. Back to the shoes…
I've known about Altra shoes for a while now. I am a fan of minimalist shoes, but haven't tried a 'zero drop' shoe yet.
Most shoes have a higher heel so your body naturally steps heel first when running to take advantage of that cushion. Running barefoot, without that cushion would make you more likely to step on your forefoot. (This is a very simplified way to explain it. It's science.)
But, I'm not Tarahuamara enough to go full on barefoot, so I love that this is a shoe based on that principle.
I have the Altra "The One" model. It is super light weight – 6.4 oz, but gives a good cushion (magic?). I love that there is a wide toe box too.
My usual shoes are already pretty light weight, so this wasn't a difficult transition for me. But, I am still going to transition slowly into using them.
It is very important when you start wearing a new kind of shoes to transition and listen to your body. So, start with shorter distances and see how it goes.
Question: Are you going to come out to Pennsylvania and run with me?
Have you had your dose of Sriracha today?
Disclaimer:  I received these shoes and am running the RW Half through a partnership with Runner's World and Altra. All opinions are my own.