Happy Mexican Independence Day! Let's have some cake to celebrate!
Soy Mexicana and this recipe features soy milk instead of the usual milks in tres leches cake.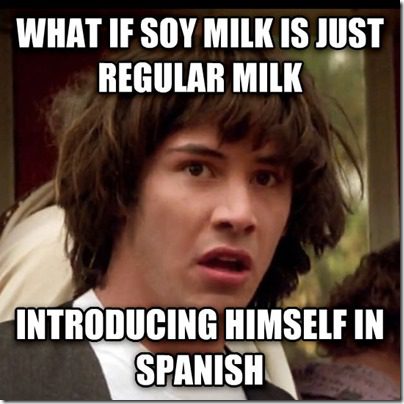 I made a delicious dairy free Tres Leches Cake for my family on Saturday. I'm usually not a fan of tres leches cake but this one won me over! It's not too 'wet' and the milk substitutes I use really take it to a whole new delicious level.
It's super easy because I'm more 'semi-homemade' then 'from scratch' and use a box cake mix for the cake.
Tres Lechese Cake – Dairy Free Recipe
Ingredients: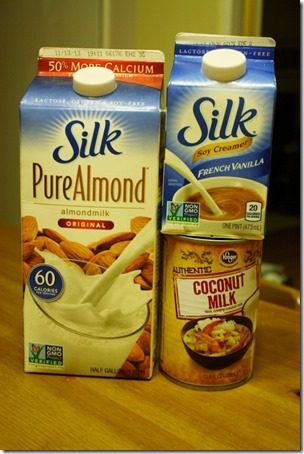 Directions: Bake cake according to directions. *I baked two 8-inch round cakes and only made one Tres Leches in case the some people didn't want it that way. If you only make one cake this style halve the liquid above.
Mix coconut milk, almond milk and soy creamer.
Let cake cool enough to carefully remove cake from pan (but not completely you want to add the liquid when it's still warm). Poke holes in it with a fork or skewer.
Pour milks over the cake. Let cool and set in fridge. Overnight is fine.
Top with whipped cream and a cinnamon sugar sprinkle. Enjoy!
Question: How many kinds of milk / milk subs do you have in your fridge?
Disclaimer: I am a Silk Ambassador. All opinions are my own.