Hello from Fitbloggin!
This morning started with a banana. You've got to fuel up before you run!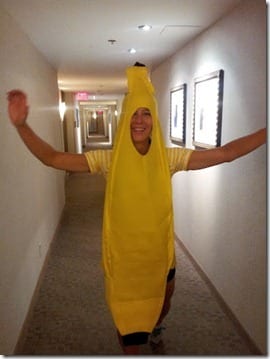 Then, the banana Tina, Lindsay and I ran 4 miles around the inner harbor.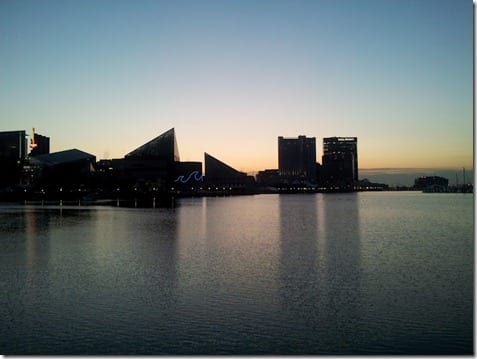 It was gorgeous out!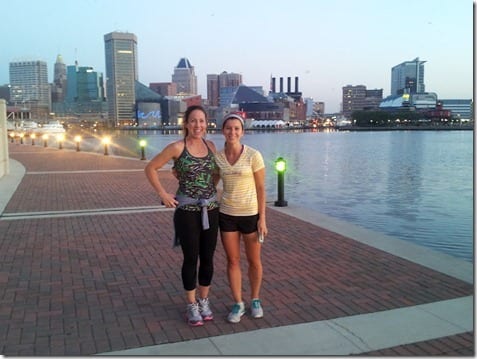 I did a quick wardrobe change and headed down for breakfast. This is a breakfast quinoa with cream cheese & fruit and an egg quinoa frittata.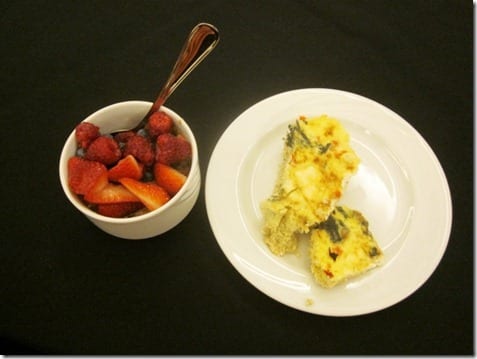 I ate while everyone else crossfitted.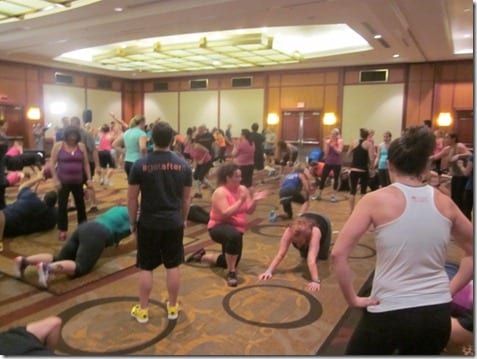 Some of my favorite girls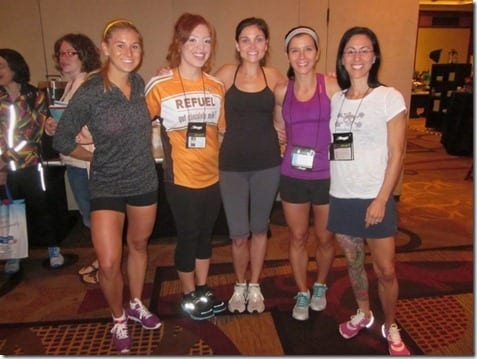 This is Jack Sht from Jack Sht Getting Fit. I'm a fan!
My presentation with REFUEL was right after breakfast so I didn't have time to get nervous. That was nice
I think it went well and we had a lot of great questions at the end!
After the presentation I hung around the REFUEL booth. I'm kinda of obsessed with Mirinda Carfrae so I love that she's representing on our signs.
Do you want to join TEAM REFUEL?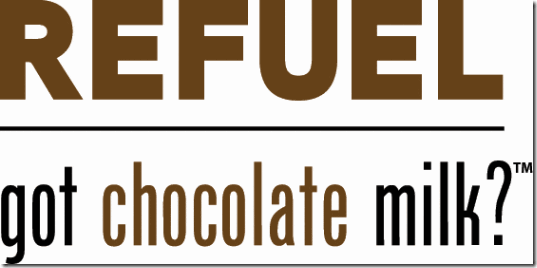 You can apply to Team Refuel for the chance to win $500 in sponsorship money, gear and the chance to run RnR Madrid or Edinburgh!!!
To apply:
If you are attending Fitbloggin = Come to the Refuel booth tomorrow from 10am to 2pm. We film a 60 second clip of you talking about how you refuel and then we put it on Facebook for people to vote.
See? It's easy!
2. Or you can check out the Chocolate Milk website and submit a 60 second video saying how you like to refuel with chocolate milk.
Okay, I'm off to more Fitbloggin sessions!
Disclaimer: I have been compensate by Chocolate Milk to attend Fitbloggin. All opinions are my own. I have the opinion that using chocolate milk in your cereal over regular milk will change your life and you don't have to compensate me for that advice.