I'm having so much fun at Fitbloggin!!!
But there is a ton of stuff packed into one weekend so I'm keeping this post short and picture heavy. I'll elaborate tomorrow, feel free to ask questions in the comments so I know which direction to take things.
Lunch at Fitbloggin Friday: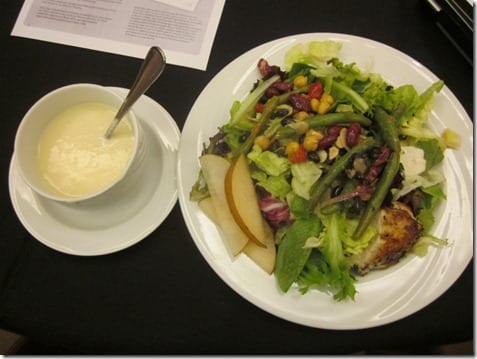 At 2pm I led a discussion with Cynthia of It All Changes on Oversharing and Blogging.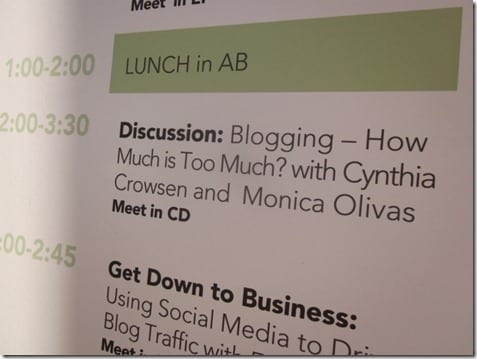 "Hello, my name is Monica and I am an oversharer."
Took a quick blogging break in here.
Saw Leah's session
Wardrobe change and off to dinner with Lindsey and Tina 
Walked to dinner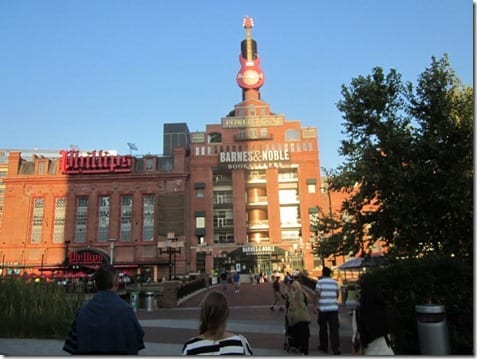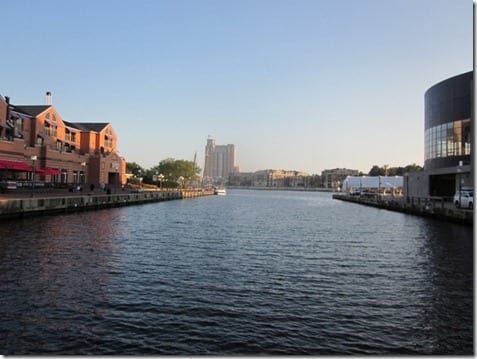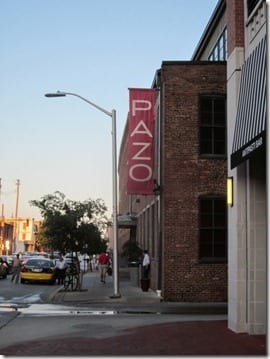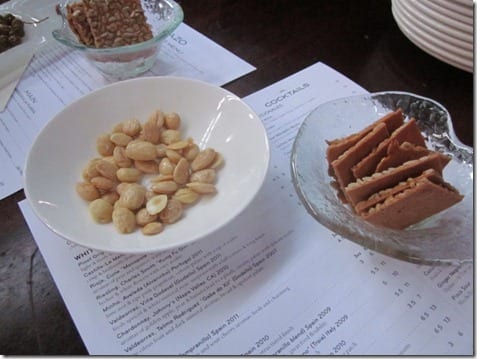 3 glasses of champagne for me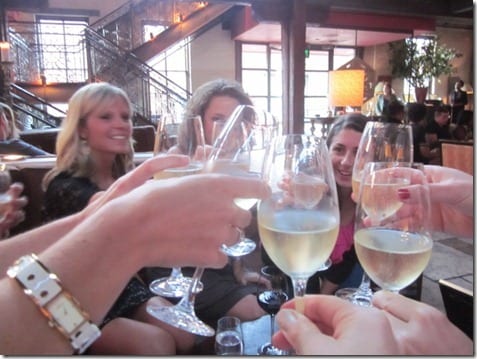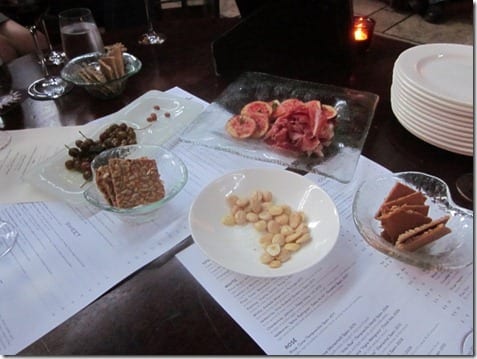 Dessert!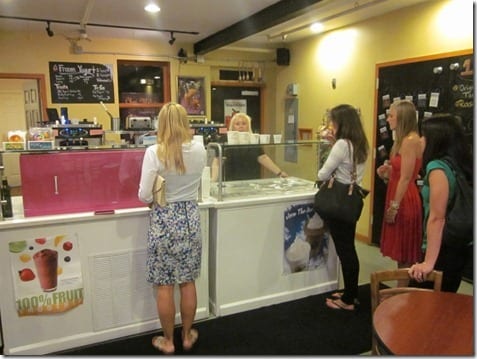 Yesterday I sent out a tweet begging asking if anyone in Baltimore wanted to run with me. Alyssa from Chocolate is My Life invited me to run 15 miles with her and a friend. Score!
This morning she picked me up from my hotel at 5:40am (read: 2:40am PST) and we met her friend along the waterfront. I LOVE running in new places and pounding out miles here was the best.
We turned around at Fort McHenry and stopped at my hotel on the way back to refill our water bottles with that delicious spa water in the lobby. Thanks for letting me play Alyssa!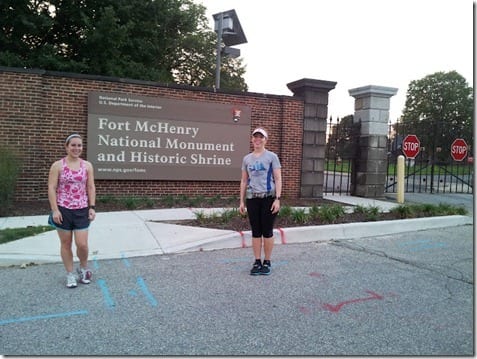 By the time I got back breakfast was almost over so I hit up the conference room for some food. I had 2 eggs and  also grabbed a McCormick trail mix baggie – those are so good!
Okay, now I'm headed back to the conference for a few more hours! See ya in a bit