This afternoon morning I had an early lunch because we had a noon Personal Training Team meeting at work. Luckily (?), I was hungry at 11am. Same deal as always, salad (and lots of it) with Peanut Dressing.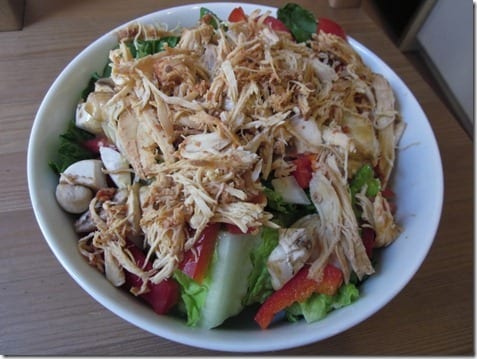 Then, I headed to work. I forgot my phone (major fail because clients call to cancel/confirm on my cell). But, I remembered my watermelon for a snack! Obviously my priorities are in order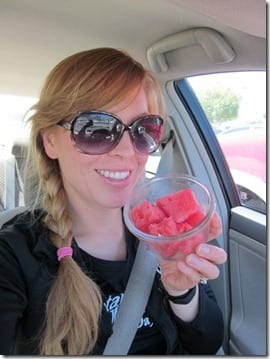 Trader Joes Tuesday find – Hummus Dressing! This is perfect because I use hummus as dressing 99% of the time anyways!
I had a break between my afternoon and evening clients and rushed home to tape Ask a Monican Number 14
Questions Answered:
1. Do you have "free" foods?
2. Did you ever dye your hair black?
3. Were you scared for your first double digit run?
4. Do you get disappointed when you can't stick to your marathon training program mileage?
If you have a question for this Monican email me at runeatrepeat at gmail or leave it in the comments. I'll also be doing an update on personal training so, questions about that are cool.