Hello! My big exciting trip is… to Alaska on a Princess Cruise. I was invited on this media trip by a rep from the Princess Cruise Line and jumped at the chance when it came up a few months ago. YES! This is pretty awesome. So I'll be blogging and eating and running and repeating from somewhere out on the Pacific Ocean – wave if you see me!
Let's back up and get a quick recap of my day. It started with an 8am flight out of Orange County airport.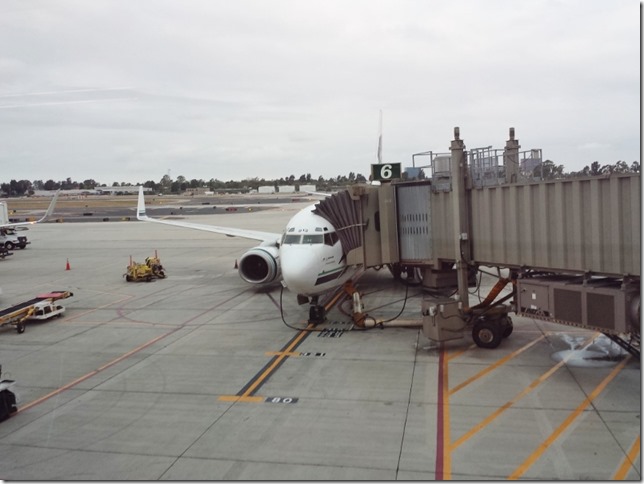 Early wake up calls require extra coffee.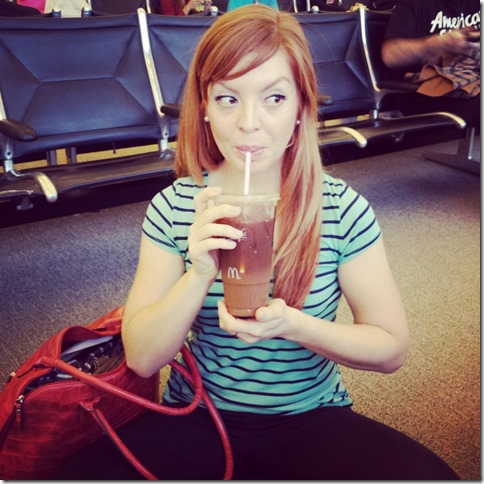 The Westways magazine this month happens to be about cruising! Perfect flight reading. (It's the AAA magazine.)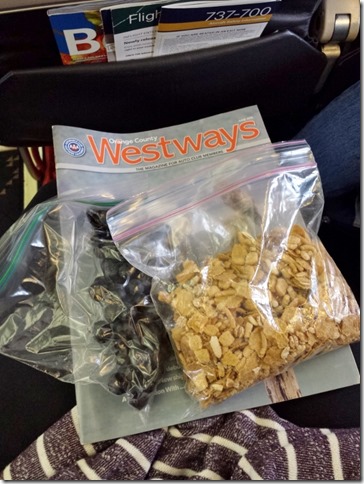 Princess Cruise to Alaska
From the second I got to baggage claim everyone was super nice and helpful. There was someone waiting for use to get our bags and direct us to the bus to get on the ship.
Talk about a room with a view! This is amazing. We had a small balcony to enjoy all the sights and sounds. The 'we' in this travel week is my mom and I. I'm excited to drive her crazy for the next 7 days. And steal bites of her food. And maybe be a little nice since she birthed me.
By the time we boarded and put our stuff down in the room we were HUNGRY. So my mom and I hit up the buffet for some lunch action.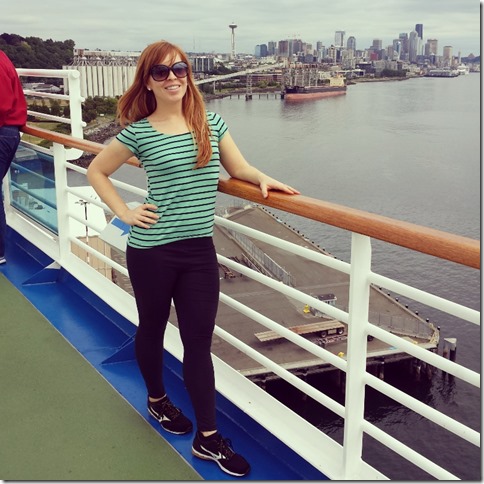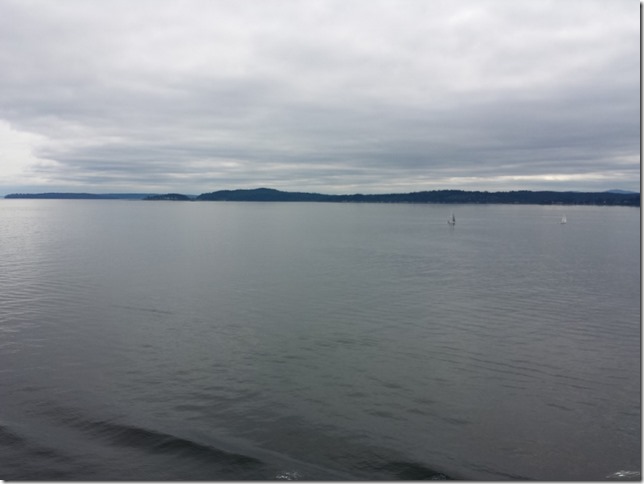 Then we walked around to ship to get acquainted with everyone. It's crazy how BIG this place is – and it floats? Can someone please explain this to me? Thanks.
I checked out the gym and ended up changing into workout gear and doing three  post-travel day miles to shake out my legs.
Finally it was time to get the party started. You know how I do.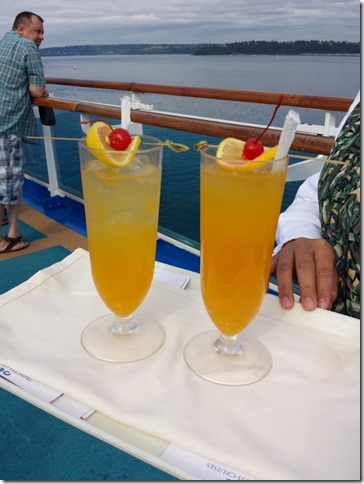 Champagne is for celebrating….  Travel. Life. Love. Insert-Reason-Here.
I was scheduled to meet up with the other bloggers for dinner. My mom and I got fancied up for the occasion. We really wanted an outside picture but the wind was CRAY. This was the best we got out of the whole bunch.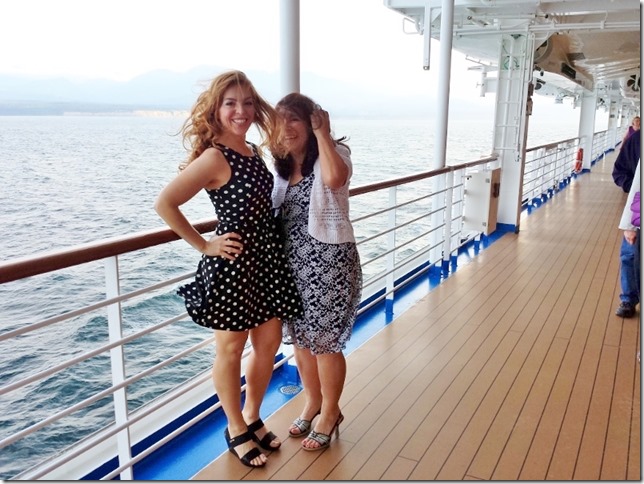 First things first, cocktail hour at Vines.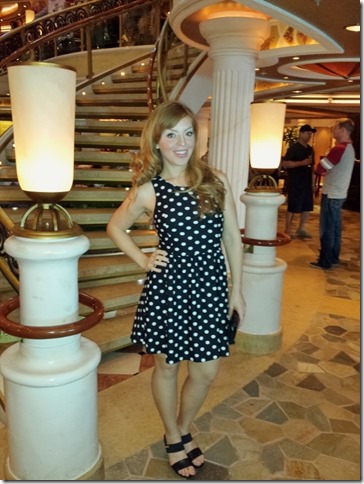 Then dinner at Sabatini's… the pictures weren't coming out great because of the dim lighting. But the food was delicious. Everything from the bread to the calamari to the lobster… I die.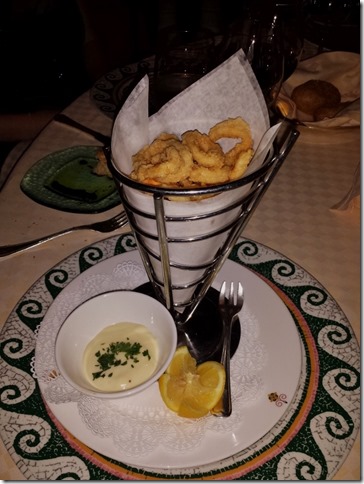 But I have to share a picture of my epic dessert – Chocolate Tiramisu. Ah-mazing. Plus I stole some of my mom's dessert because she said she was full. I'm never too full for dessert! Ever.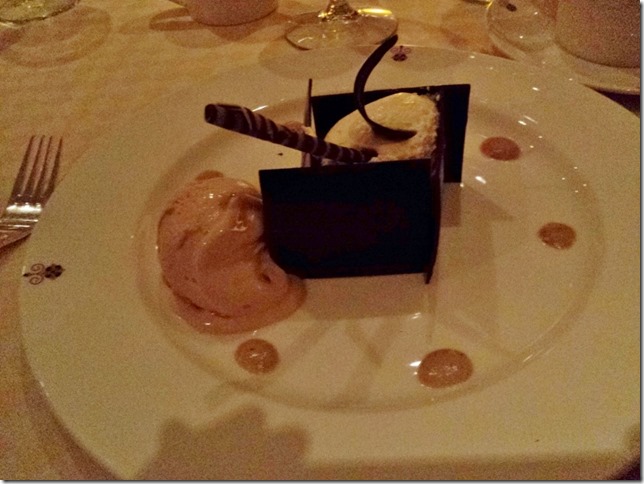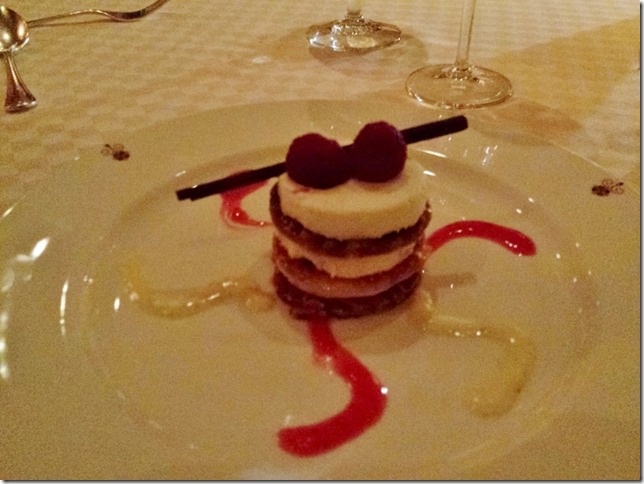 Follow me on Instagram and Facebook to check out my adventures as they happen. I'll also be checking in, blogging and sharing my journey at the end of the day.
Thank you for following along! Love you lots! xoxo
Question: Have you ever been too full to have dessert? What is that like?
Me: Never.