Ben has been talking about taking up running for a while. Then, when we were talking about our New Year's Resolutions he said he wanted to run a marathon this year (!). I suggested we start with a 5K and take it from there. So, today is Ben's first day of the Couch to 5K program!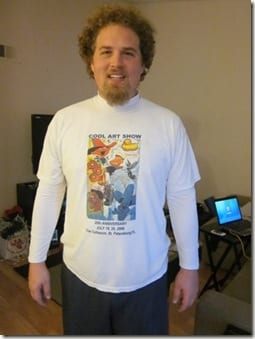 I'm going to be his coach and running buddy for this so I'm excited too! This morning we did 20 minutes of run/walk intervals. We used the Cool Running C25K program, but I'm going to write up a new training plan for him since I think he can run longer run to walk intervals.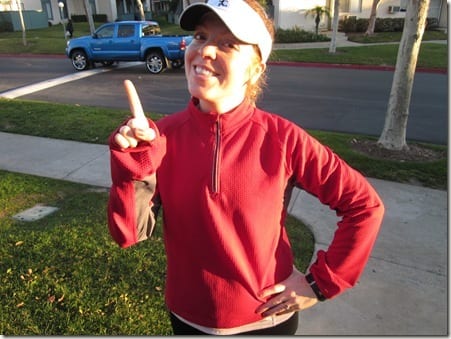 After we got back I took off my garmin and set off for a 3 miler of my own. I like doing an easy 3 miles a few days after a race to see how I feel. No Garmin, no time worries – just me and my legs to let me know how they feel. My left knee feels a little sensitive so I might take off tomorrow.
*Speaking of my Garmin (or lack thereof) my lap database if full and I can't remember how to clear it. Can someone please help?
I had to make a quick breakfast because I had a call in 15 minutes.  Coffee (because we got this amazing Amaretto flavor from FL), yogurt with chia seeds (for protein and picking things out of your teeth)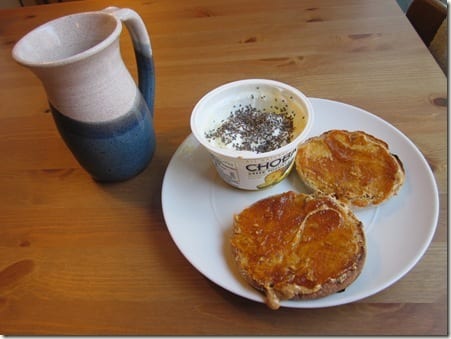 and a PB & J english muffin (because they are only 40 more calories than a sandwich thin, but 50x as good).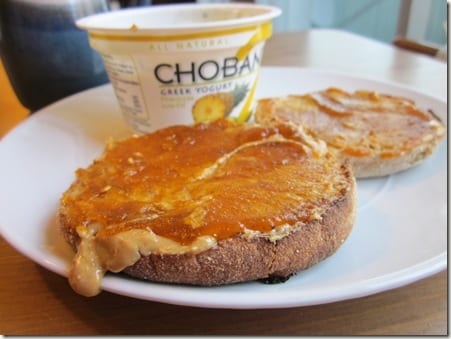 I caught my cat licking up the dropped PB and yogurt when I walked away. He totally gets the amazingness that is pineapple Chobani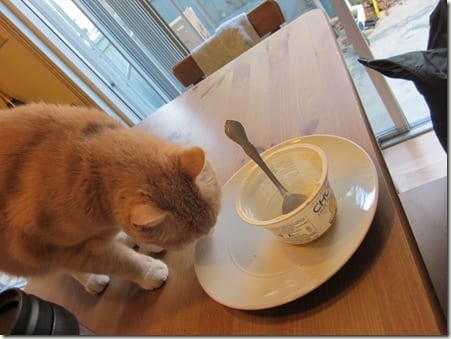 See you later!