I am usually super hungry the day AFTER a long run and today was no different. Only an hour after breakfast my stomach was growling. I decided to have some healthy fats and protein in the form of a Larabar (from the expo) and a Babybel cheese. I don't think I have tried these Babybels before, and I LOVED it.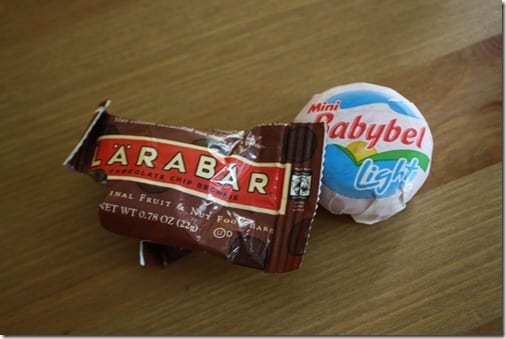 I shouldn't have went shopping hungry because I am prepared to feed an army now! Oh well. Anyways, my overboard shopping trip meant something from the freezer had to go! As a Lean Cuisine pizza came tumbling out of the door I decided that would be lunch.
Now you can see how BIG my salad bowls are – twice the size of a frozen pizza! That's how I roll salad.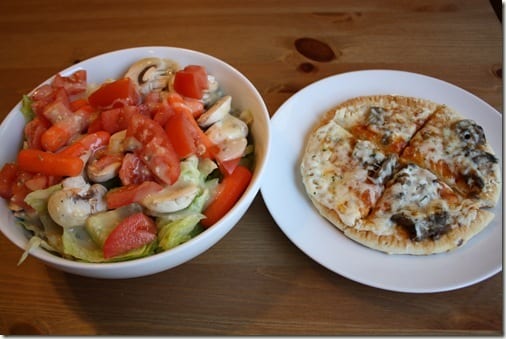 Since today was a hungry day lunch required dessert times two…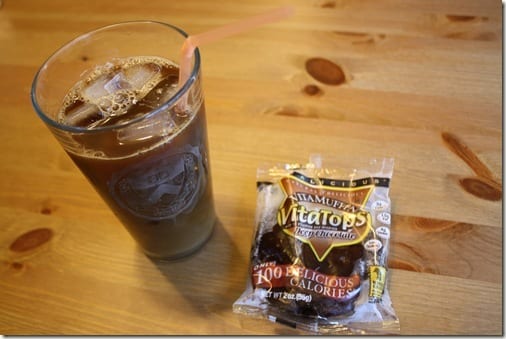 and a healthy dose of PB that I added post picture.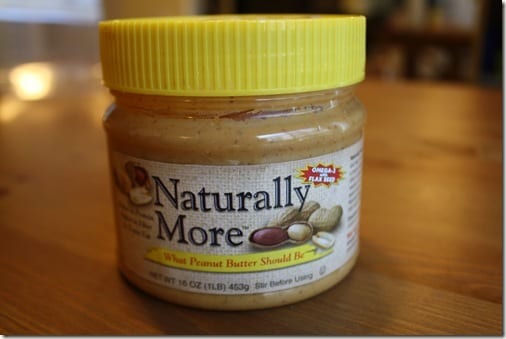 I had to buy ricotta cheese for my French Toast Cups recipe, but only used 1/4 cup of it. Now I had an almost full container of ricotta and a ridiculously huge container of cottage cheese (apparently this shopping while I'm hungry issue is worse than I realized).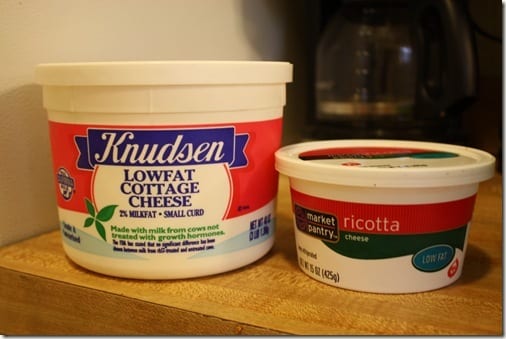 Anyways, what do you do with that much smashed cheese product?!?!
Make a lasagna of course!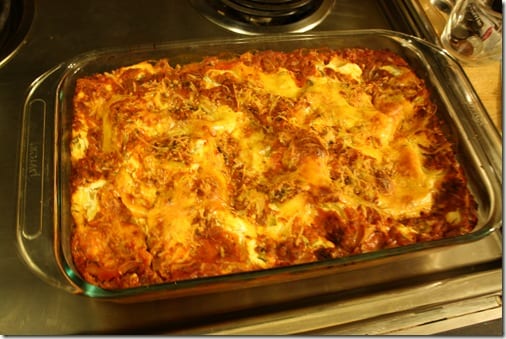 I didn't look up a recipe because I wanted to create my own lasagna with the things I had to use up. So, this is my impromptu vegetarian lasagna recipe…
I mixed a package of this (minus 1/3 cup serving) and a jar of pasta sauce.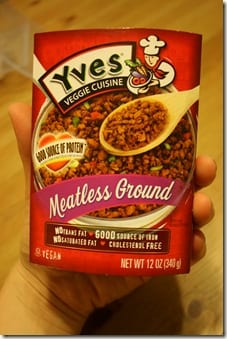 In a separate bowl I mixed the 150z ricotta with 15 oz of cottage cheese (estimated) and about 4 chopped basil leaves. I seasoned this mix with garlic powder.
Then I layered the lasagna noodles, cheese mix, sauce mix and shredded cheese…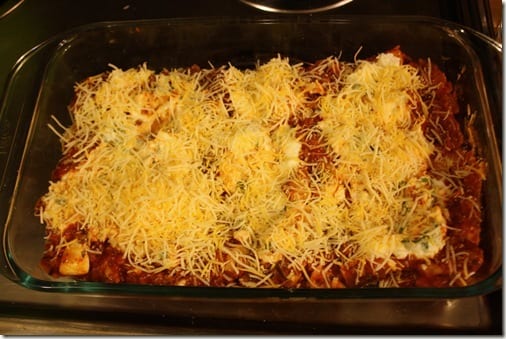 Run, Eat, Repeat until all the mixtures are gone. Top with shredded cheese.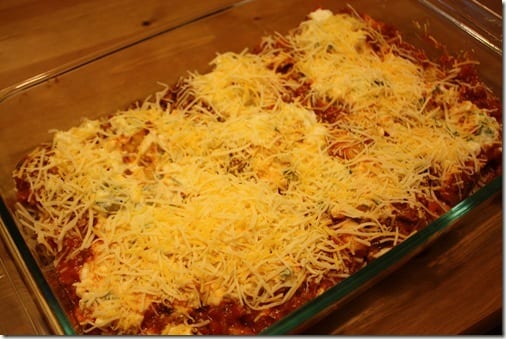 And pop this in the oven at 350 degrees for 45 minutes.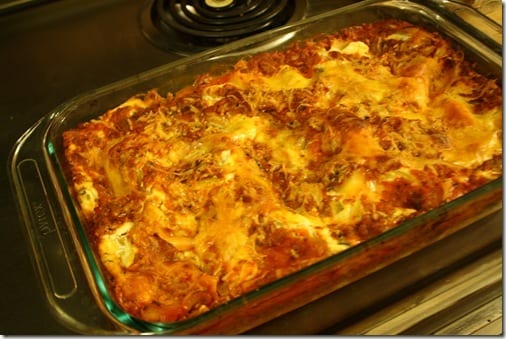 Serve with a salad because you were going to add layers of veggies to the lasagna but got too lazy.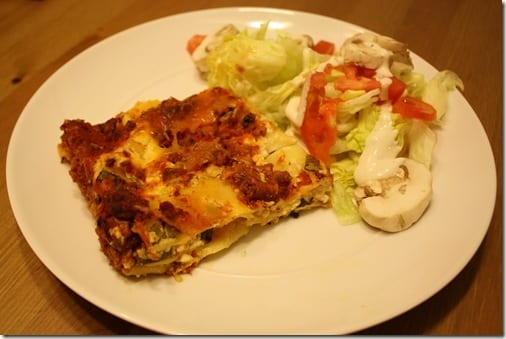 Enjoy another Meatless Monday meal! This one might even fool Ben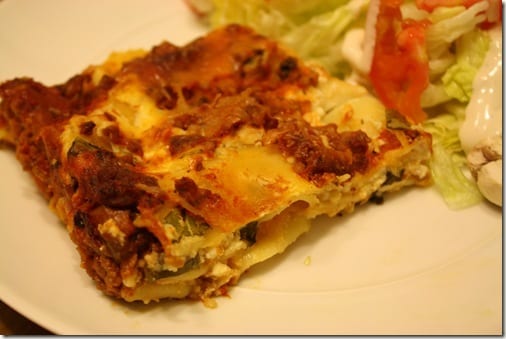 I promised myself I would get a few more things crossed off my To Do list before tomorrow, so I'll see you in the morning!
Luckily, one of the things on my list is "Eat Dessert". Okay not really, but it'll still happen