After yesterday's run I was hungry, but nothing sounded good. I ended up eating half a bag of pistachios while trying to figure out what to eat for lunch. Oops.
I ended up making a big smoothie with granola to round out the meal. It may not be the most balanced, but it was delicious.
Then, I made an iced coffee at home before heading to my mom's. Added bonus: I recently stole "acquired" a couple of those creamer cups from a restaurant. I added a French Vanilla creamer and it made the coffee Heavenly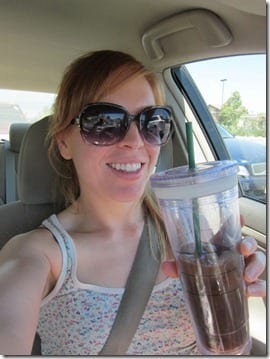 My best friend Cindy lives in Palm Springs, but was visiting family in Pico too. We coordinated dinner at a hole-in-the-wall-but-amazing Thai place
Jim (her boyfriend) and Cindy (my BFF since 1st grade)
Monica (from Run Eat Repeat) and Ben (from Florida)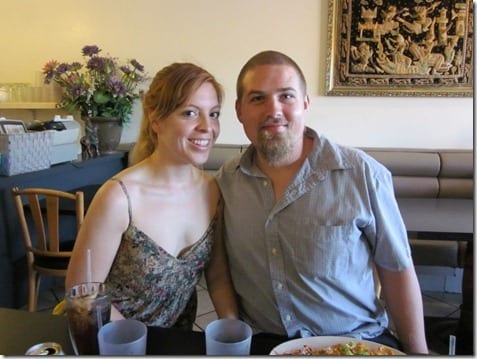 Their baby Jimmy is one year old and super cute! He was so good during dinner too – acted better than me actually.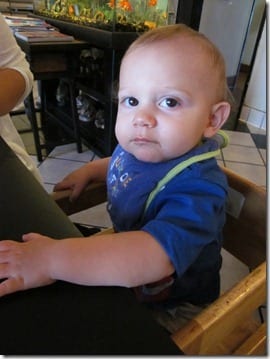 I got the tofu eggplant. It was perfectly spicy and had tons of onions and bell peppers too. Just like I like it.
I also stole plenty of Ben's Pad Thai. That dish is always a winner, am I right?
My mom told me Yogurtland finally made it to Pico Rivera (where I grew up)!!! As the self appointed and completely unofficial President of the Yogurtland fan club I had to make a visit.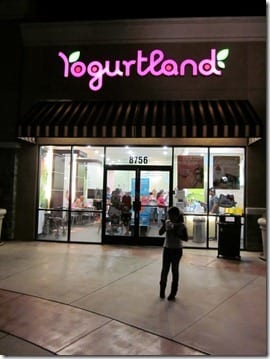 Right now they have a Hello Kitty theme going on so all the spoons are designed accordingly.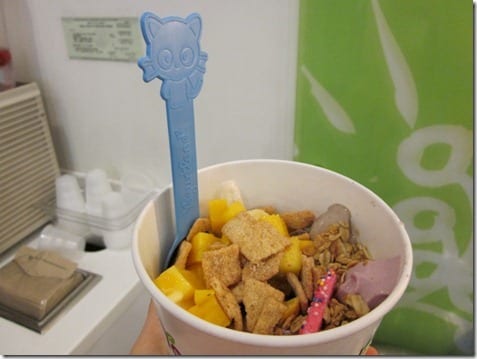 Seeing my best friend, Thai food and Yogurtland = the best day ever!!!