Podcast: Play in new window | Download
Subscribe: Apple Podcasts | Android | Google Podcasts | Stitcher | RSS
Hello! Welcome to the March highlights episode of the Run Eat Repeat podcast! I'm talking about my favorite run, eat and post I'd like to repeat from the month! And we're talking about April goals on Instagram today – so check that out and chime in with your goals too!
Warm Up:
Let's talk about Easter!!
Minimalism finally bit me in the ass.
1. I made my signature bunny cake! It's so easy and people get impressed with it every year. This year I posted a pic with the steps on Instagram so you can pin this and save it for next year.
2. Minimalism.
3. Confetti eggs!!! Do you do them?
My SIL Heathie started us on this tradition a few years ago and it's so fun! I scored 18 confetti eggs at my fave store – the 99 cent store for $1.99.  And I saw confetti on the ground at a park near my run today so I think that means it's pretty common? Do you do confetti eggs??
How and When Should You Take Gels When Training for a Half Marathon or Full Marathon?
Runner Question:
Hello!
I've been following your blog for a few years & love it! I'm running my first half marathon in June and have no idea how/when I should incorporate gels into my training. Prior to this year I've never run longer than about 4 miles so it was never a concern of mine.
There are so many articles online but it just gets so confusing! I would appreciate any advice you might have 🙂
Thanks!
Lauren from San Diego
Run Eat Repeat Answer:
It's based on time not mileage. Our bodies usually have enough fuel to power us to go about 80 to 90 minutes. But I've also heard that you might want to incorporate fuel if you're running longer than an hour. It really depends on your body and your overall nutrition practices.
Since you're training for your first half (exciting!!) you're not used to eating while running so this is important to practice too. I'd suggest starting on the early side of that timeline to fuel. This will help you learn what your body likes, how it responds, gets your stomach / breathing used to eating while running and gets you used to grabbing a gel and eating it on a run.
When and How to eat a gel on a run: Fuel for runs over an hour but don't wait until that hour mark. Try the 10 – 30 – 45 approach and take a gel between 30 to 45 minutes into your run.
Check out podcast episode 72 with Coach Steve for more on his  10 – 30 – 45 method to fueling.
And I'd vote you buy a few different flavors of gels to try out – maybe some with caffeine and some without too.
If you want to try a few different flavors get a variety pack like one of these…
Clif Gels Variety Pack – 8 count
Clif Gels Variety Pack – 24 count
Best Run Eat and post I'd like to Repeat from March 2018
Best RUN…
I ran the Tustin Hangar Half Marathon and the PCRF Reaching for the Cure Half Marathon this month.
Tustin Hangar Half Marathon finish time: 1:48:47 – average pace 8:17 per mile
PCRF Half Marathon finish time: 01:46:37 – average pace 8:13 per mile
The Tustin race didn't go great for me – I just didn't feel strong or fit while running it due to fueling errors.
So I'm going to say my fave run of March is the PCRF Half Marathon because I saw a few friends, met a few new people and felt a little better while running.
I didn't feel as great as I did at Surf City Half Marathon – which I think furthers my theory that I kinda just need to have a good day and have all the stars align… then, I push myself to run as best I can on that day.
Check out the post here: PCRF Half Marathon Recap
Best EAT…
Ah!! I had a lot of delicious food this month (um, per usual).
But I'm going to have to go with the stuffed crust pizza I had last week. I shared a picture of it in a long post about how I used to deny myself foods I wanted because I wanted to lose weight and it resulted in a lot of binge / restrict habits and was not kind.
Check out the post here:  Eat Pizza When It's Hot …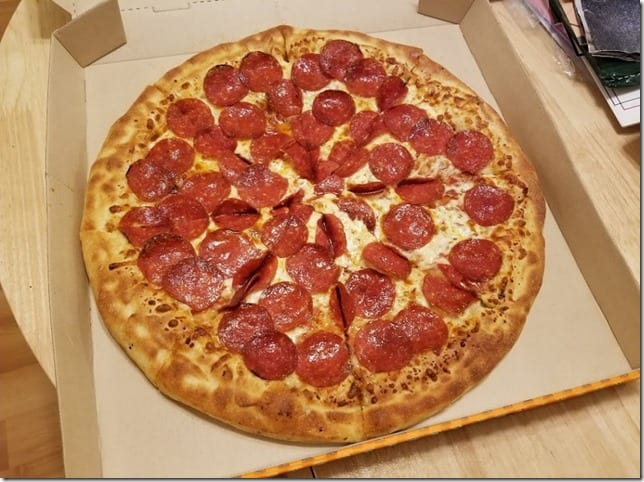 Post I'd like to Repeat…
It's hard to just pick one! I think the Fueling for Runners was a really great series and so many people chimed in that it's helping them run stronger.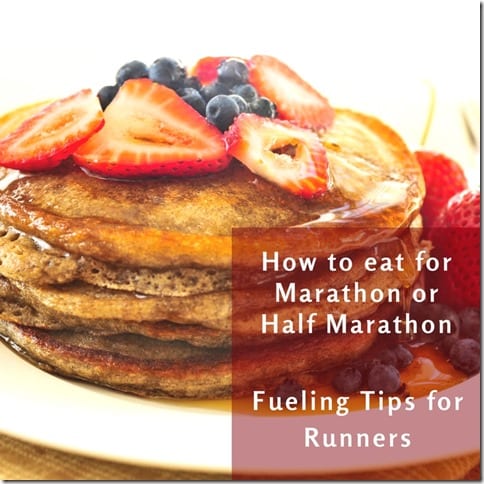 Fuel for Runners Podcast Series
How I fueled (incorrectly) for the Tustin Half Marathon  podcast #71
What to eat and when for a marathon with Coach Steve podcast #72
What to eat to fuel your running podcast #73
String cheese.
Got a running, eating or random question? Send it over!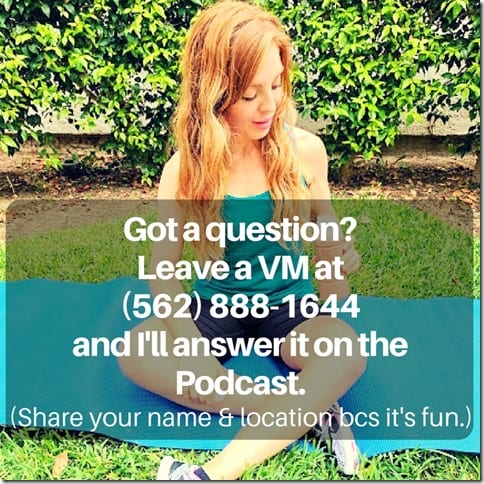 If you have a question for me – leave a voicemail on the RER vm line 562 888 1644 or email me [email protected] with Podcast Question in the subject line.
Thank you for listening! Please subscribe to the show so you never miss an episode and if you have a minute leave a 1 million star review in iTunes, Stitcher or just tell your friends that I'm kinda okay and they should listen to the show!
Question: What's your FAVORITE run or eat from March?
Discounts & Deals Alerts
Subscribe to get updates on new discounts, coupon codes and deals from Run Eat Repeat.com