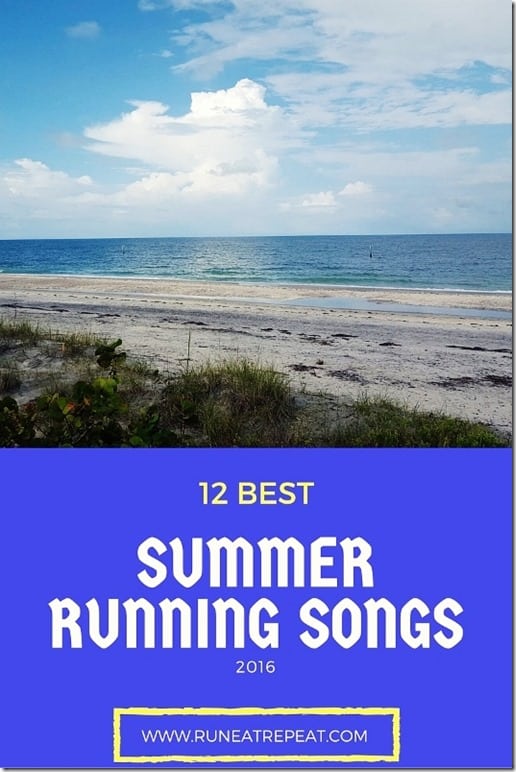 Hi! I've been listening to podcasts and books while running lately (okay for a while now). But I always have music on my phone for hard runs when I need an extra push or for tempo runs. Podcasts make the time go by super fast (but don't help my legs go fast for speedwork.)
I'm still into the Adnan Syed case from Serial Season 1 and listen to podcasts about that. I'm also obsessed with TED Talks right now! Love it.
But when I want to zone out or in the last few miles of a run I switch to music and that helps me keep going when it's hard. Fast, fun music help me keep going when I'm just ready to be done with my long run too. So here is a list of the best new running songs for the summer! Chime in with your favorite so I can add it to my list!
Summer Running Songs
1. Panda by Desiigner
2. Don't Let Me Down by The Chainsmokers
3. This Is What You Came For by Calvin Harris ft Rihanna
(video for This is What You Came For)
4. Cheap Thrills by Sia
5. Me Too by Meghan Trainor
6. My House by Flo Rida
7. Sorry by Beyonce
Love this video because of Beyonce and Serena Williams. Amazing.
8. For Free by DJ Khaled ft Drake
9. All the Way Up by Fat Joe, Remy Ma & Jay Z
10. Me, Myself & I by G Eazy
11. Hype by Drake
12. Try Everything by Shakira
Honorable Mention: Can't Stop the Feeling by Justin Timberlake
I mentioned the other day that I messed up my music somehow – I think I might have deleted some songs or playlists from my phone while I was trying to clear up memory. Boo. At least I have these new songs to run to and I'll just put my favorite on repeat – does anyone else do that?
Run
This morning I did 6 miles and then 21 Day Fix Extreme Upper Fix.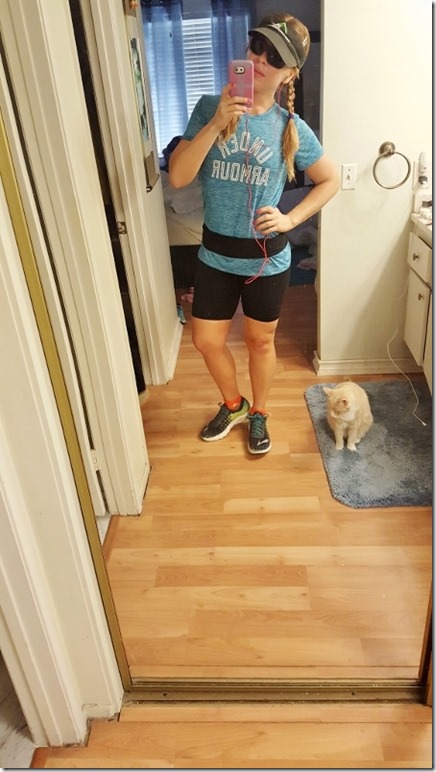 Vegas has been the funniest little talker lately – sometimes he just wants to chat, sometimes he's quiet for days.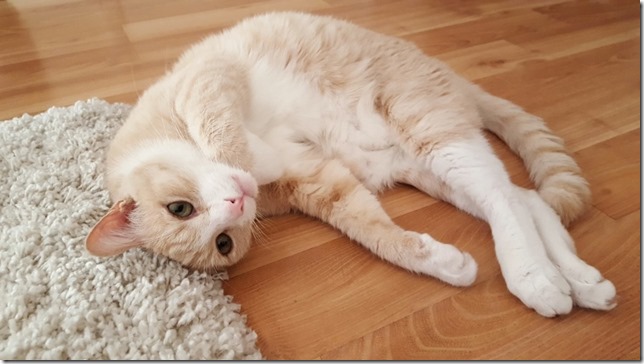 Eat
I've been having a green smoothie everyday lately! It's so hot after running I just want a cold smoothie and some fruit. A rep from BeachBody recently sent me a big pack of Shakeology and Performance Drinks to try out and I am obsessed with the protein powder. (Giveaway coming soon!)
It's just protein powder, ice, spinach, almond milk and blender whirling!
Question: What is your favorite workout song right now?
Not on the list I'd say Brave.