Hello! How was your weekend? Do anything super fun and festive for the 4th of July? I did a ton of stuff – including get a new laptop because my old one was starting to tell me "I am going to shut down any day now and you're going to lose all your blog pictures since the beginning of time" – so I caved and got a new one. I dragged my feet for a long time because I am lazy about learning new stuff. I'm lazy about a lot of things actually – except running.
So, I need to figure out all my regular features and set up my blog stuff and photos and settings. I'm just giving you a head's up that if something is weird today I'm working on it.
I'm also working on making a quick appointment to get my bands trimmed before I hack them off myself. Is it possible that my bangs grow 10x faster than my other hair?? I regret it every single time I cut them, but they are out of control.
Anyway. Here are some pictures of my 4th of July! I'll be back later with running and eating and repeating.
I started my day with a run and a cycling group flew by – each rider had two USA flags on their helmets. I saw them on Easter with bunny ears on their helmets too. How fun!! If I were to ever learn how to ride a bike without falling a ton of times I'd join their group!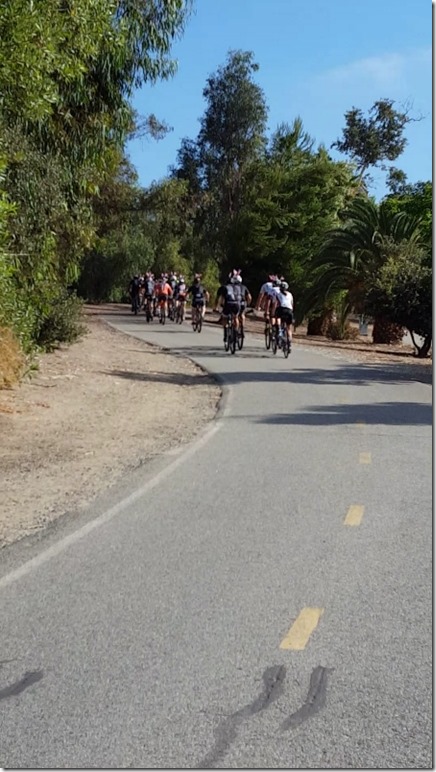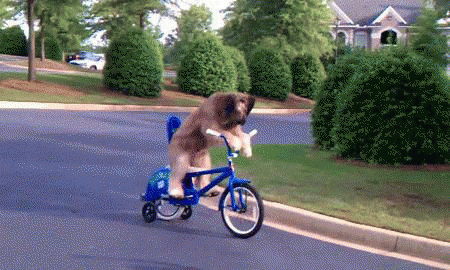 I made an ice box cake with cookies, whipped cream and strawberries. So easy!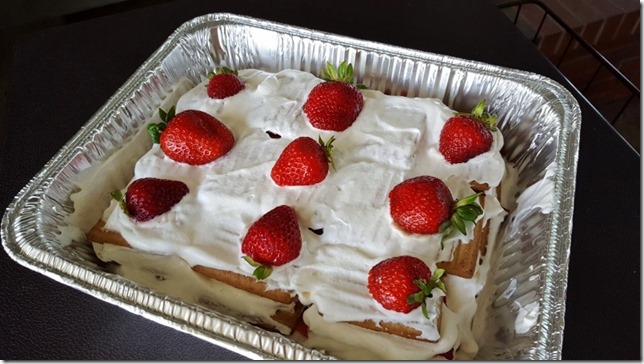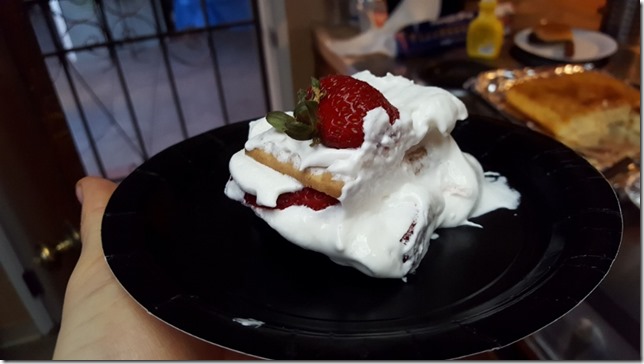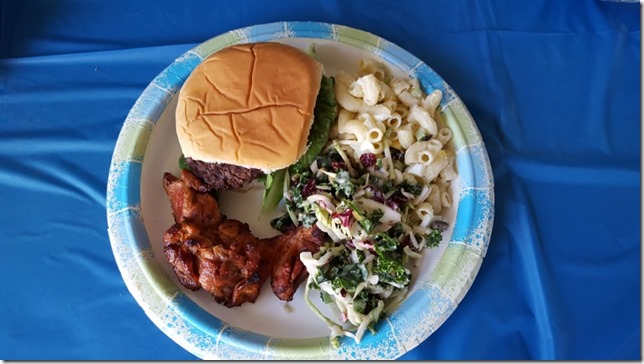 We had nachos! Oh, and check out the Run Eat Repeat bumper magnet my parents have on the water heater thing. They represent for RER.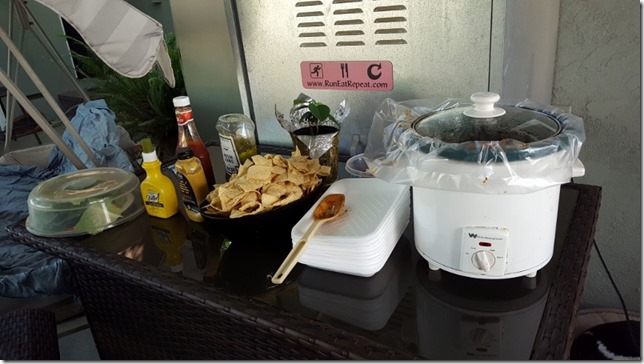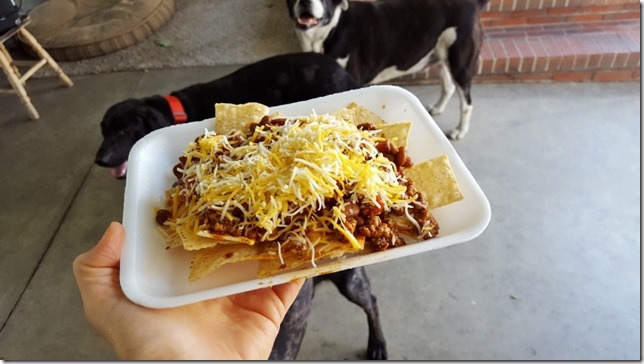 Ben, my lil brother and some of the millions of dogs we have…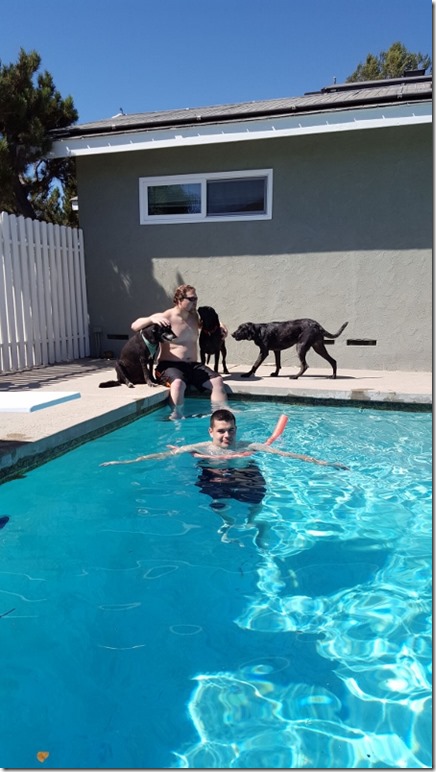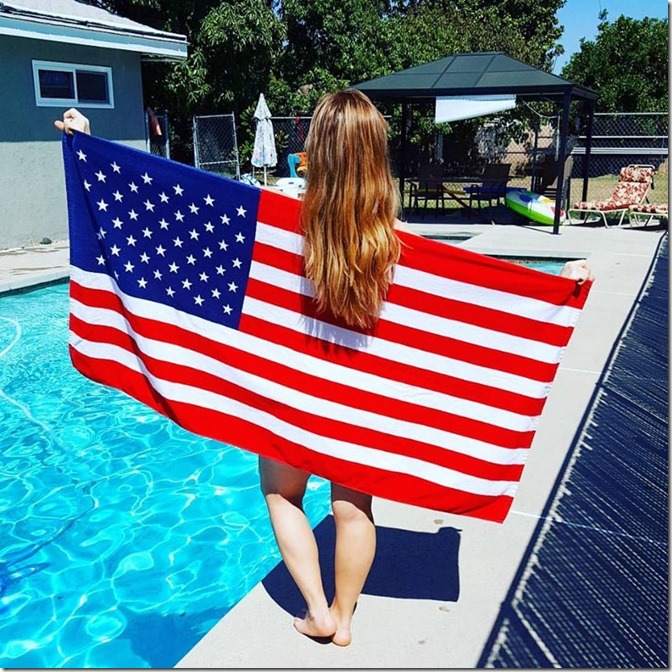 In other news… I am obsessed with the ESPN OJ documentary thing – anyone  else?
I'm on the 4th part – it's really upsetting and interesting at the same time. We should chat about that in a later post.
Question: What was the BEST thing you did or ate this weekend?
Me: I think watermelon and pineapple upside down cake <- I just realized I made that cake and didn't take one picture of it! Blogger fail.