We did it! We ran the Big Sur 10.6 Mile Race – here's the details!
Back in January driving up to Big Sur seemed like a good idea. But life's recent events made me a little reluctant to go out of town again. I know, my problems are bullshit. Well, I'm glad we made the drive because Ben accomplished his first double digit run ever and I had a good time
My Garmin didn't turn on for 2 miles. Plus I spent the first 2+ jogging with Ben so I'm not doing a race recap. Here's my Big Sur 10.6 miler race review.
The Expo: I don't know why I didn't realize this was a "big" race until the expo. It was very well organized – especially considering there were 5 different events on Sunday! There is a Full Marathon, 21 Miler, 10.6 Miler, 9 Miler and 5K!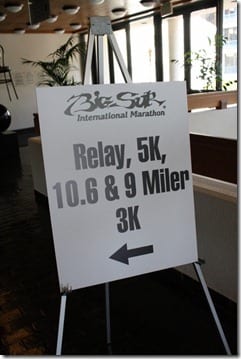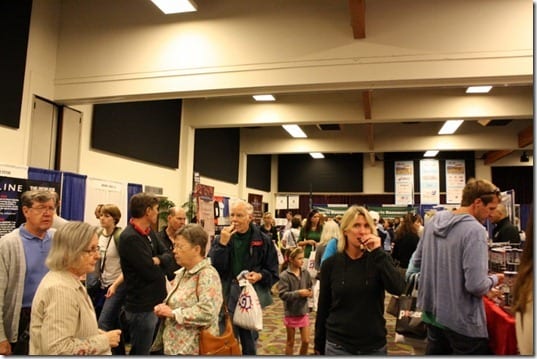 The expo was decent. Not great, but not bad. Plus I got free Ghirardelli chocolate so that's a plus.
The Start: Everyone was bused to the start. You could NOT drive or be dropped off because it was on a two lane road that basically shuts down for the race.
The buses were very efficient, on time and easy to find/use.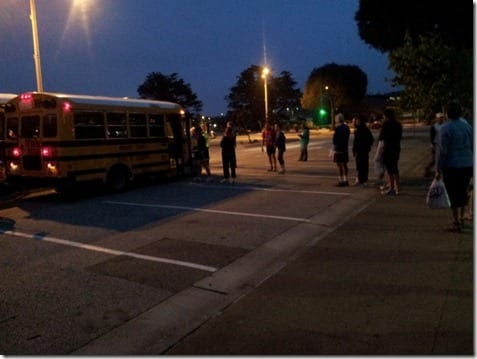 We had to catch the bus at 6am, but the start wasn't until 7:30am. This meant hanging around Rocky Point. We got in the long porta potty line.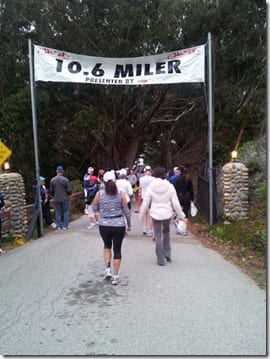 Then, we listened to the live band playing…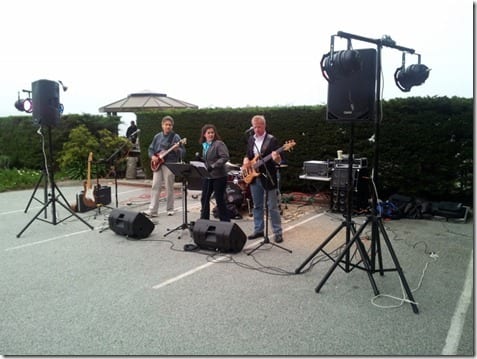 and enjoyed some hot coffee and pastries. Um, this is like 5 star service!!!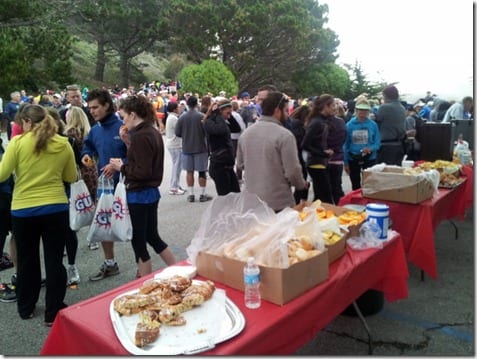 I made sure Ben knew this is NOT normal for races. This is fancy.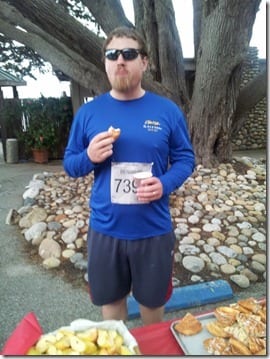 The race started a few minutes before 7:30am (which I kinda loved, but I know others might not). There were not official waves but they held people back so it wouldn't get too crowded.
It was very efficient. My only complaint was there were A LOT of walkers. I want to estimate half of the people were only walking, not running.
Ben asked me to stay with him the first mile and my Garmin refused to find a satellite so I ended up staying with him for 2 miles plus. The good thing about being surrounded by walkers was it kept us at a very very slow pace.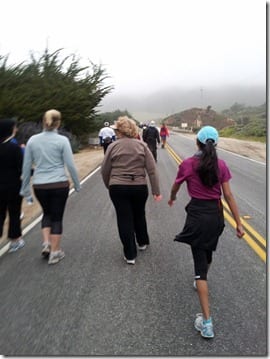 We heard this advice at the Endurance Live event and made it his mantra, "If you think you're going too slow, slow down."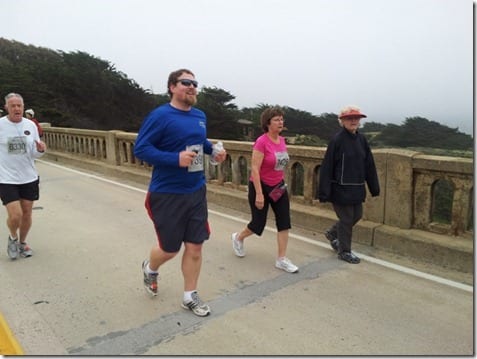 The Course: Gorgeous gorgeous gorgeous.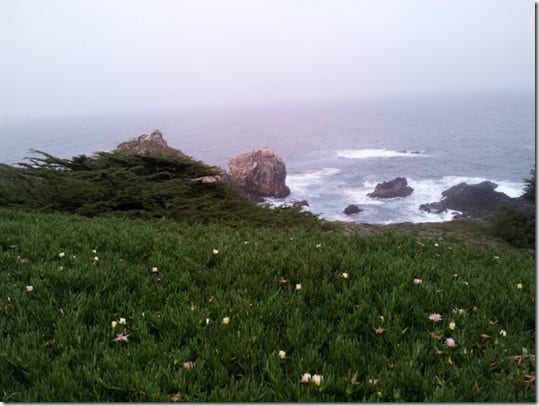 This race is called "the most beautiful marathon in the world" and it's true.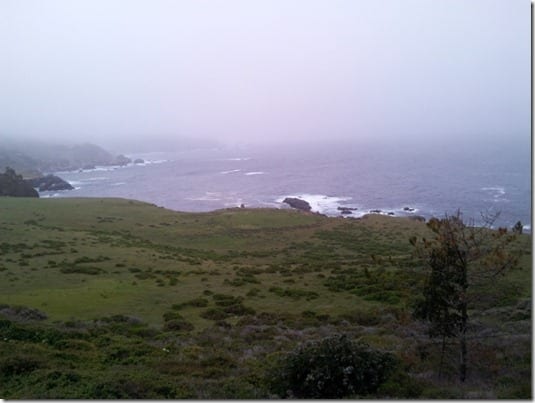 But it's also hilly. And the hill at mile 9 (mile 25 for the Full) was crazy steep and long.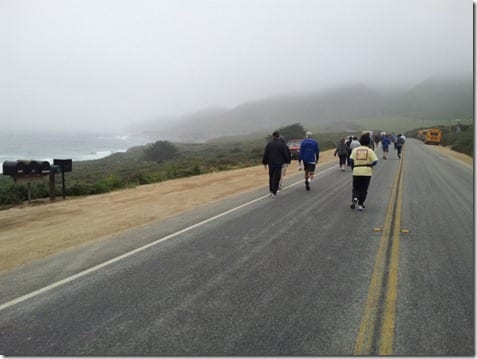 The volunteer support was awesome. There was water and gatorade o'plenty.
But because you can't really drive it, there is not a lot of crowd support. Since it was so gorgeous it felt like Heaven, I'd like to think God was the crowd support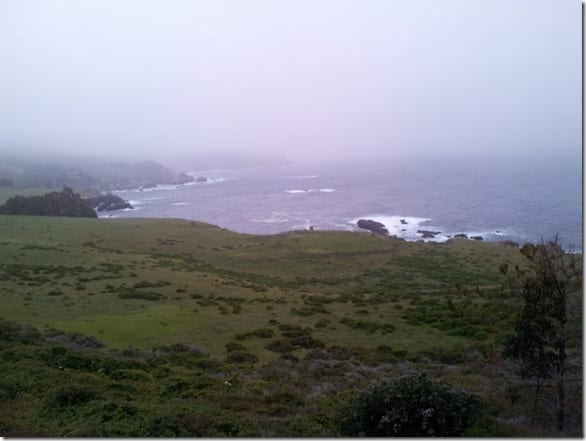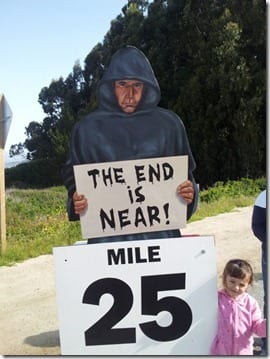 The Finish: Super organized. Food was bagged and you just grabbed one. Then you could choose a cookie, bagel or muffin. They had a banana, strawberries, raisins, grapes and a pineapple juice.
They also had beer and hot soup after the food tent.
The Medal: It's a ceramic medal on a cord. I love that it's different and has a little more personality than usual!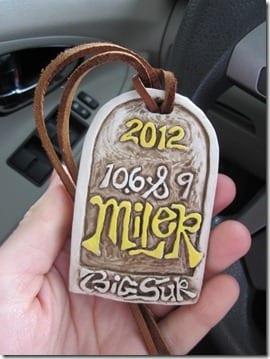 We didn't check gear, but it looked super organized. There were a lot of military volunteers and everything seemed to run smoothly.
Then, it was very easy to grab the bus and get back to where we parked.
Ben: Did great! He ran 10.6 miles in 2:33!!! Even though I gave him a training program he didn't stick to it because he recently joined an MMA gym and has been going 2-3x a week. It's definitely not enough cardio to prepare him so I was really worried.
He ran mile 5 before he started walking. And he stopped to pee 2x.
When I asked him his time he added, "Just make sure you emphasize the fact that I'm NOT dead. That's a pretty big accomplishment."
Overall: I think this is VERY expensive for a 10 mile race – it was over $100! But, I felt it was really well organized and a beautiful race. I would run it again as an "experience race" with my mom or something to show her the beauty, but I don't think I would drive up here to try and actually race such a hilly course.
The Victory Lap: Was at Black Bear Diner (just like after the IMS Half Marathon).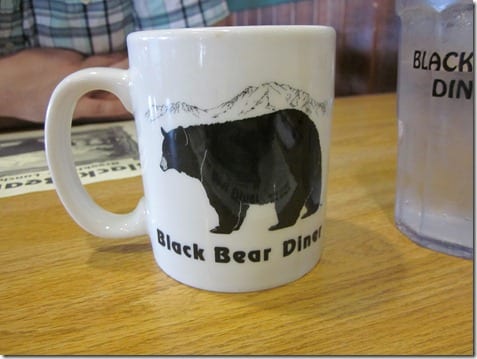 I had already had some muffin and Popcorners so I wasn't super hungry at this point. Another eh salad. Should have went with the 9-grain pancakes.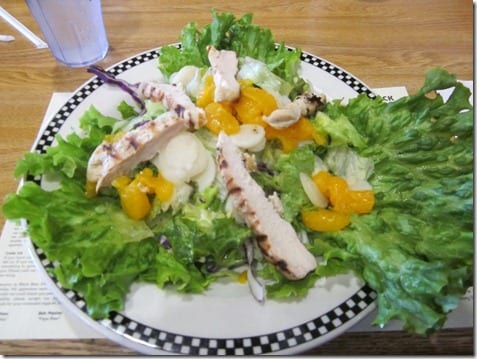 Luckily, Ben got crazy an omelet and biscuits and gravy so I stole half of those hash browns.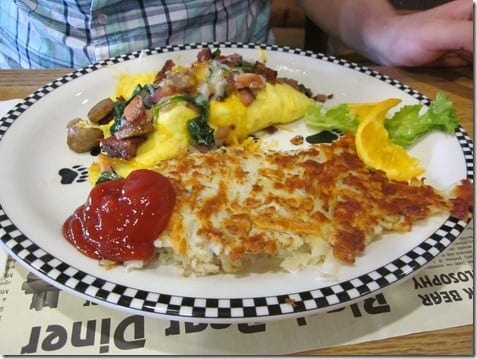 The Real Victory Lap: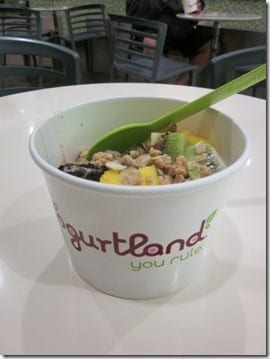 Question: What did you do this weekend? Fill me in!