You've probably already heard of Girls on the Run around the blog world. It's an organization the works with pre-teens to encourage self respect through running. I've wanted to get involved with them for over a year now, but there is no Orange County Chapter. I met with a few locals to start a chapter last year, but it fell through.
Well, the organization is still very much on my radar and I recently got invited to buddy up for the San Diego chapter's end of season run! Unfortunately, it's on Mother's Day and I already made a date with my mom so I had to decline.
I did want to pass on the information to you guys though!
Find out if there is a GOTR program near you here. Even if you don't have time to volunteer weekly you can buddy up for their end of season race or start a chapter in your areas!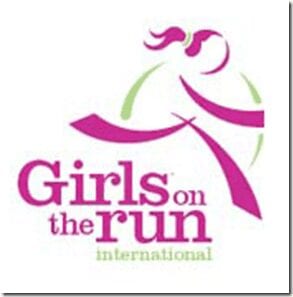 AVEENO® believes in the transformative power of ACTIVE NATURALS(R) and what it means to BE AN ACTIVE NATURAL™.  This year, AVEENO® is celebrating everyday ACTIVE NATURALS® by awarding eight grants in the amount of $10,000 to continue to make a beautiful difference. Apply now on the AVEENO® facebook page! Grant competition starts 4/5 on the AVEENO Facebook page
Disclosure: Compensation was provided by AVEENO® via Glam Media. The opinions expressed herein are those of the author and are not indicative of the opinions or positions of AVEENO®
This morning my ankles are super sore! I forgot to mention that there were a few parts of the course where the road was slanted. I think that and the hills killed my ankles.
I'm sure sitting in the car for 8 hours after running 10 miles didn't help the situation!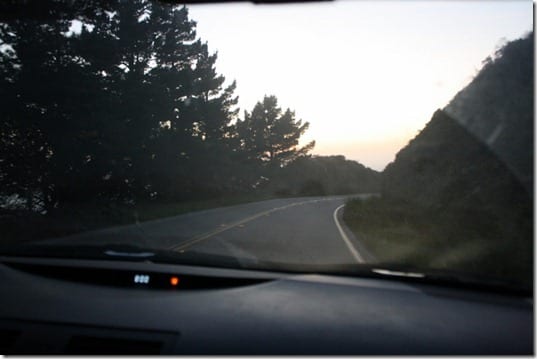 Luckily, my calves aren't sore because I wore compression socks Zensah sent me! They have a "R" and "L" so you know which foot to put them on. "R" for your Really Big calve and "L" for your Little One.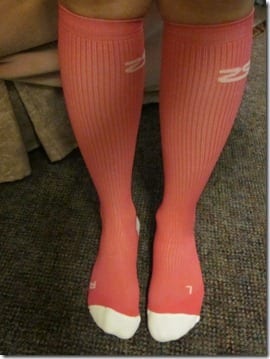 Last time I ran 10 miles and flew to Austin my calves were sore for 2 days! I really think it was because of the running –> sitting for so long made them tight.
At first I felt like they weren't as tight as my other compression socks and therefore weren't going to work as well, but they did the job!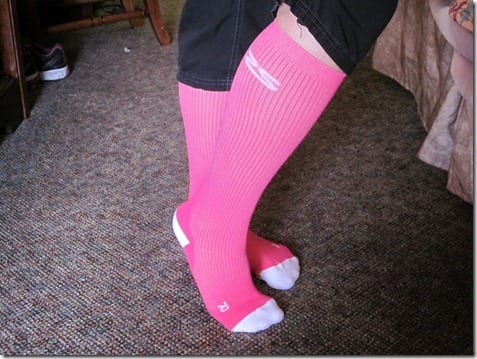 And I did the job of looking like a weirdo wearing tall pink socks under capris.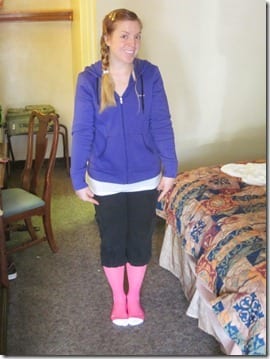 My calves aren't sore at all today (and considering the hilly course, that's a WIN). They are expensive at $49.99 a pop, but if you travel a lot for races OR run long and then go sit at your desk all day – they do help with recovery.
Question: Ever tried compression socks? Thoughts?