Hello! How are you doing? I am up so early with this time change! It's ridiculous. I woke up at 3am and made myself just lay there until about 3:30 when I knew I wasn't going to fall back asleep. C'mon body clock! Catch up. Oh well, at least I can get a jump start on blog work before I run.
Since I'm up and at 'em let's talk about all the fun food from this weekend. I bought a crème brule mix to make recently. It's not one of my favorite desserts (because it doesn't include chocolate) but my mom and Ben both love it so I wanted to see if I could make it at home.
We had no idea what we were doing, but we did it (this could be the title of my life story).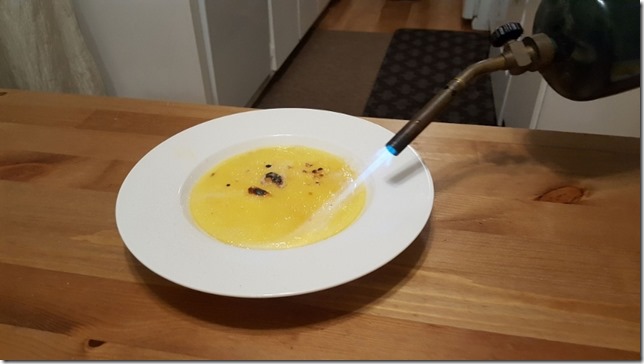 It was good, but still not my favorite thing. Luckily I had dark chocolate – that's my jam.
I also made a few chicken breasts so I'd have some quick and healthy meals ready to go this week. I never cook for one – it's all about leftovers.
In non-running or eating news…
While I was at the mall buying those new Quest Bars I went to a new eyebrow threading place. When I go to my usual place I just see any girl that's available. I'm not super picky. I just tell them to clean them up because I need them thick since my brows are blonde. They're hard to see anyway so I can't afford to have them sparse or thin.
Well, I feel like she made them thinner and there is a weird piece missing from one side. It was like a bald patch, but in a straight line. Boo.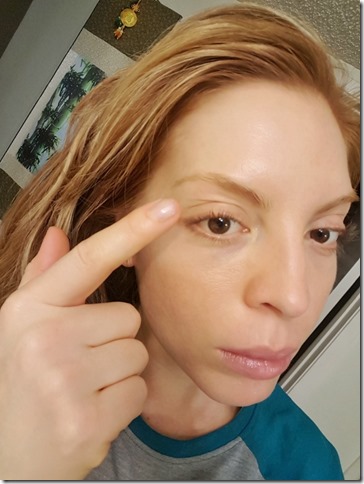 New Quest Bars Review:
The two newest Quest Bar flavors are Rocky Road and Blueberry Muffin. Not too long ago Quest also came out with Smores and Oatmeal Chocolate Chip.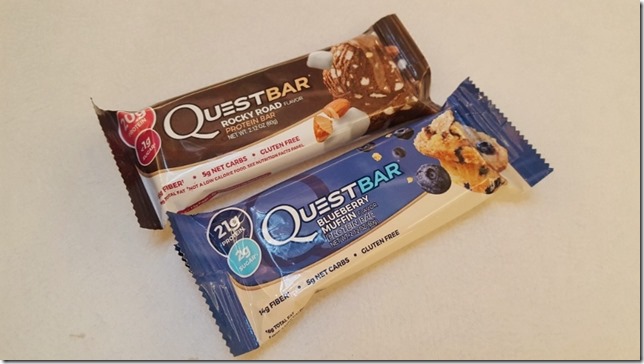 Here is the Blueberry Muffin flavor – it is a vanilla-y base with pieces of blueberry and some kind of graham or streusel.
Thoughts: Good, but tastes a little artificial. It's sweet (which I like). Sometimes the fruit pieces in Quest Bars are a little too chewy and artificial tasting (it's weird because I don't always feel like this, so it might also be my taste buds).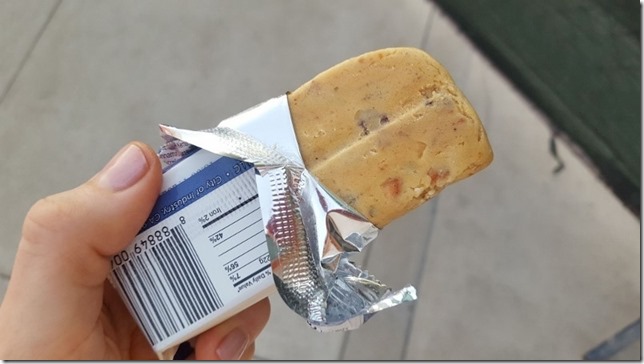 Rocky Road Quest Bar: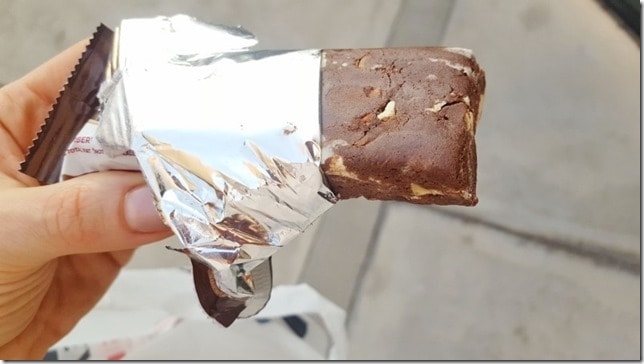 Thoughts: Chocolate base is kind of mild, not super sweet or chocolate-y. There are a lot of nut pieces in it, but I didn't notice tasting or chewing the marshmallow (I saw white pieces though). I prefer the bars with a vanilla base and chocolate pieces in it.
Overall: I still think Quest Nutrition makes the best tasting protein bars ever. I've tried so many different types and brands and it's not even close. Yes, they're expensive, but they really do taste like a dessert – especially if you bake them.
My favorite Quest Bars in order:
S'mores  –
Banana Nut  –
Pile on the Miles Day 7
It's the first Monday of Pile on the Miles! Are you ready to rock it?
This week's running challenge is sponsored by Nathan. They are giving away a Speedraw Plus Waterbottle and Neutron Fire Runner's Headlamp everyday this week! Check in each day with your POTM update to be entered to win.
It's perfect timing for the headlamp because November is Runner Safety Month. The days are darker and it's hard to see and be seen on early morning or late evening runs. Even if you aren't running in complete darkness visibility is very important. Bikers and drivers may be distracted or unable to see you – BE SEEN and BE SAFE.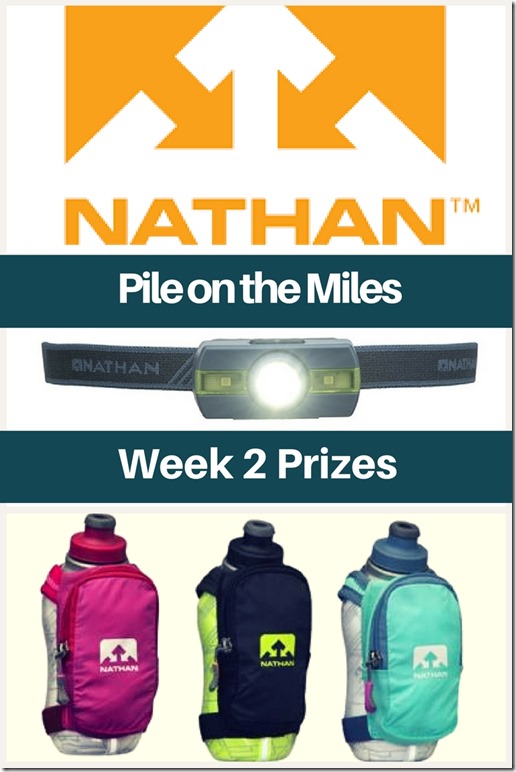 Follow them on twitter at @nathansportsinc for more information on Runner Safety Month and their line of running products.
Leave a comment on this post and you'll be entered to WIN a Nathan Headlamp and Handheld Waterbottle! Closes tomorrow at 9pm PST.
*Use #RERMiles on social media to share your progress!!
Check out this post for week 1 winners!
Question: What are you doing today for Pile on the Miles??
Me: I'm headed out to run in a bit – I'll check in later!
Disclaimer: Nathan is providing the prizes for this week's POTM challenge. All opinions are my own.