Hello! I majorly failed at yoga today – but not in class because I never made it
I was super proud of myself for getting there early – that never happens! But it turns out I was extremely early because I got the time of the class wrong. Fail. I didn't want to sit and wait an hour, so I opted to run an errand and go home for a long walk and stretching. Now I have to get to class Friday for sure!
By the time I got home I was Starvin' Marvin! The entire walk I was thinking about lunch. Tomato soup sounded amazing.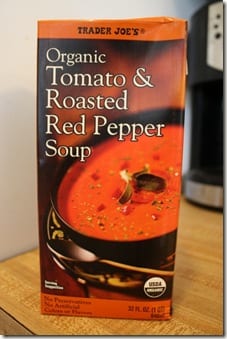 Maybe it's because it's "soup weather", but I have been dreaming about tomato soup! What? 63 degrees is definitely soup weather around here!
I topped it with a few handfuls of cheddar soy chips…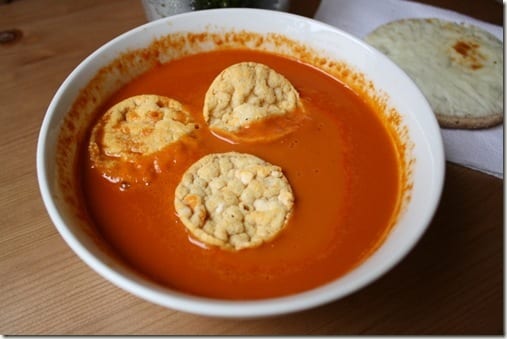 and served it up with leftover roasted broccoli and very cheesy bread!
Lunch dessert is back in full force! I tried this new-to-me find – carob chips today.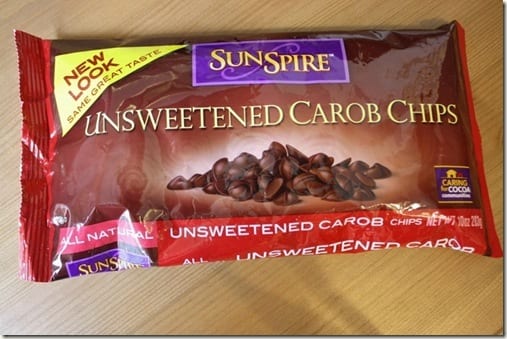 Melted on top of Cinnamon Raisin PB. It was just okay. It's not chocolate chips.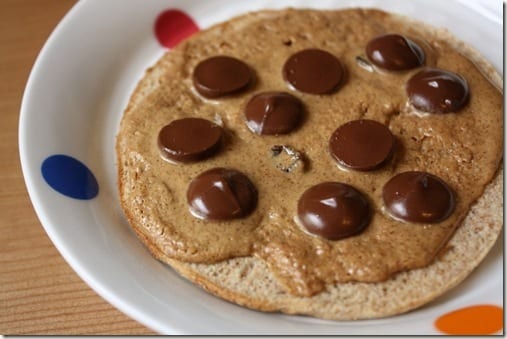 Question: What is soup weather to you?
I am big on salads in warm weather and soup when it's cold like today