I sprung out of bed this morning, but it looks like the rest of the gang felt like sleeping in…
I don't think Vegas was happy that I woke him up earlier than noon. He reminded me that a growing cat needs 22 hours of sleep a day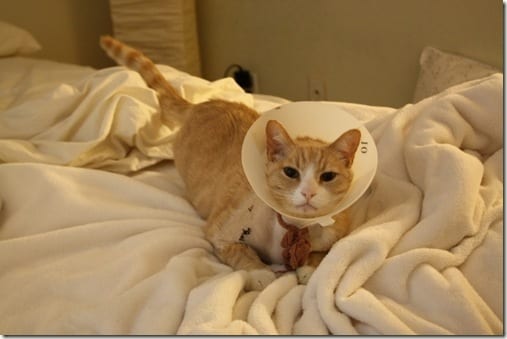 No run for me this morning because I am going to hit up yoga. I bought a package of classes in January and the studio called and emailed me to tell me they are about to expire!
Guess I've been avoiding it. Oops.
Truthfully, I avoid yoga because I'm not really good at it and it makes me frustrated. But, I really need to work on stretching so I'll give another Level 1 class a shot and just try to enjoy it.
No run meant time to sit and enjoy breakfast at a leisurely pace. I had time to cook, but all I wanted was cereal.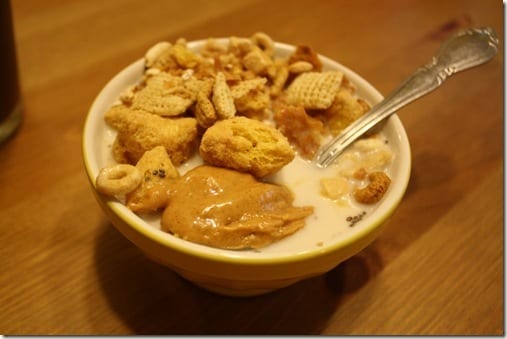 And iced coffee of course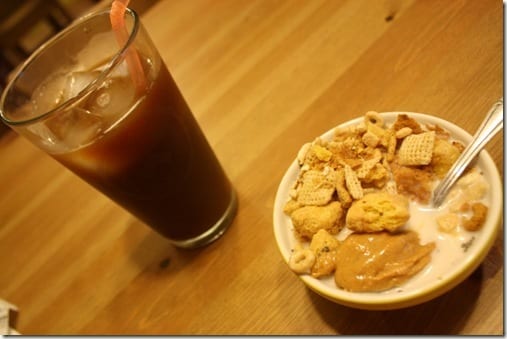 Cereal doesn't keep me as full as toast with nut butter or eggs, so I served it up with a big scoop of PB. Hope it keeps me full through yoga!
See ya later!