Chocolate for breakfast is totally acceptable when you mix it with oats and strawberries. Try this chocolate covered strawberry oatmeal for a satisfying and delicious breakfast or snack. 
I have a very strict 'fruit is not dessert' rule. I don't even consider chocolate covered strawberries dessert. Nope. As soon as you incorporate fruit into a dish it's in the 'snack category' for me. But, I am open to considering chocolate for breakfast (so open minded, right?). Throw in some oats and strawberries and suddenly it can work as a delicious and healthy breakfast.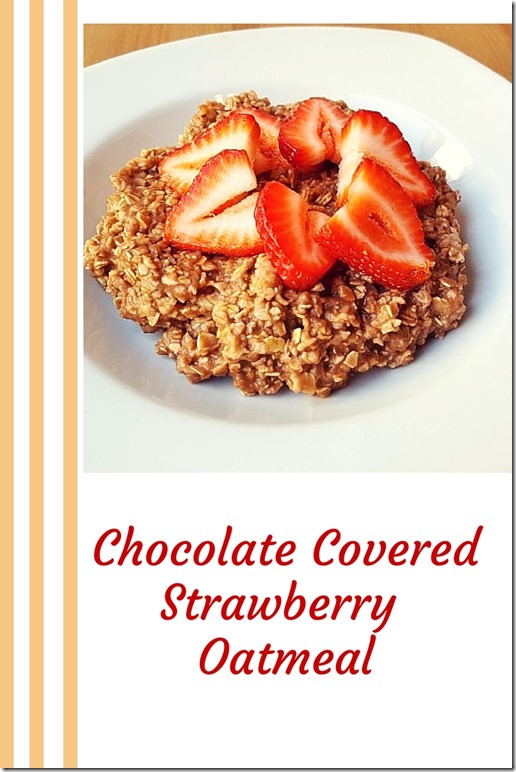 Vegas doesn't really like fruit or chocolate or really anything except deli turkey so I think he's protesting my breakfast. I'm not sure because I don't speak cat, but either way it's fine by me – I don't want to share.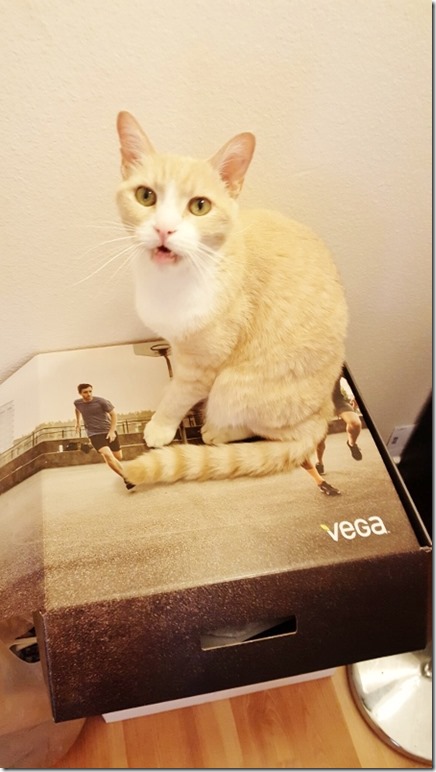 Chocolate Covered Strawberry Oatmeal
Ingredients:
1/2 cup oats
1 cup milk
1 scoop chocolate protein powder or 1 Tb. cocoa powder
1/2 cup chopped strawberries (frozen is okay)
add-ins:  sugar/sweetener, nuts, PB, chocolate chips…
Directions: Cook oats in milk according to package directions. (It doesn't matter if it's quick cook oats or stove top.) When they are almost done add in chocolate powder, stir and sweeten to taste. Top with strawberries.
Between the fiber in the oats, healthy fat from nut butter and the protein from the milk it's a powerhouse breakfast this bowl of oatmeal should last you a few good hours.
It's almost too pretty to eat, okay not really – I attacked this right after the picture.
By the time I was eating Vegas already found another location to sleep. I guess being awake for 6 minutes really tired him out. Poor thing.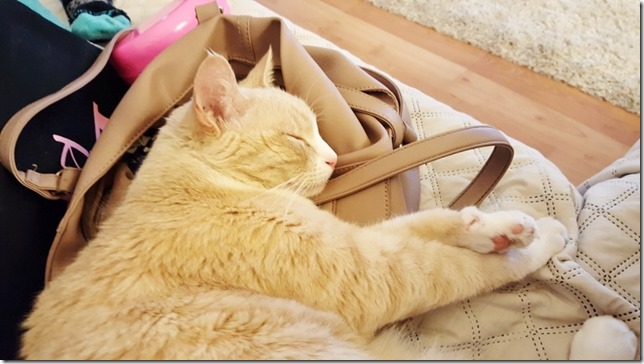 Which treat would you choose:
Chocolate Covered Strawberries OR Caramel Apple?
P.S. The Chocolate Protein Powder I use comes in packets, not with a scoop. I used 2 Tb.