I sported my new very fancy Target Christmas shirt for today's festivities. I believe in Santa!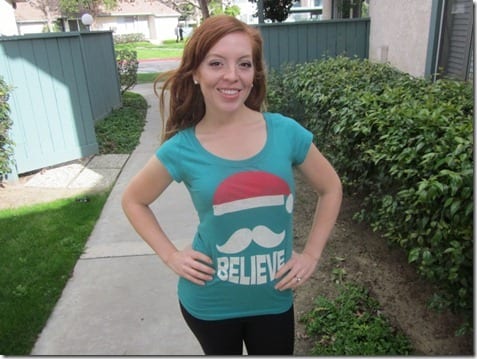 In addition to packing tons of running clothes I packed up Vegas to stay with my mom and dad. He hates car rides, but I don't feel bad. I think it's weird when people feel bad for their pet crying about something like this – you gotta do it kids.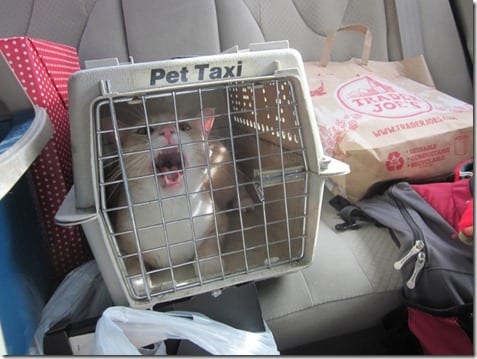 I don't know.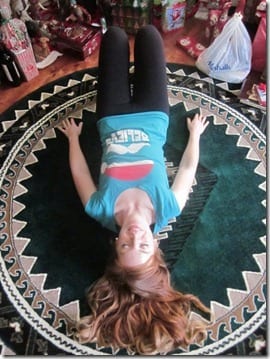 The stockings were hung by the chimney with care…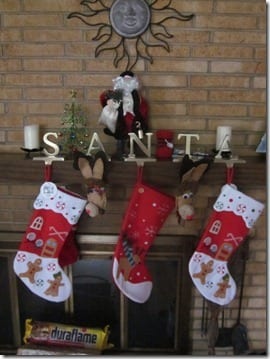 and I hoped that tamales would be everywhere.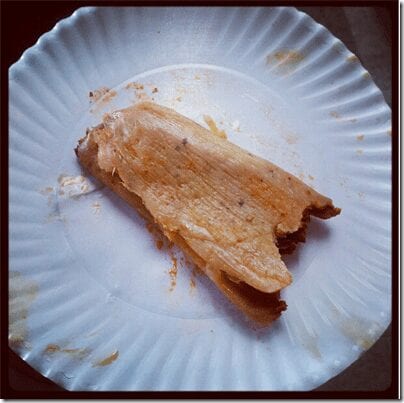 I walked the perros with my mom. This is always my favorite.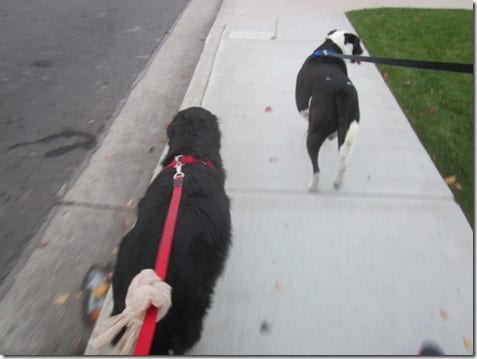 Then, I made Monkey Bread. I knew the recipe in my brain since I asked SR, but it was also on the package.
Cinnamon Pull Apart Bread Recipe 
Ingredients: 1/2c brown sugar, 1/2c regular sugar, 1 Tb. cinnamon
3 containers of buttermilk biscuits
1/2c butter melted
Directions: Shake up 1/2c brown sugar, 1/2c regular sugar and 1 TB cinnamon in a gallon sized plastic bag.
Cut up 1 tube of biscuits – each into quarters. Place in bag with cinnamon sugar and shake it up. Place biscuit pieces in sprayed Bundt pan. Pour 1/3 of butter over layer. Repeat 2 more times.
Bake at 350 degrees for 40-45 minutes. Flip onto plate.
Eat while warm. Optional: Share.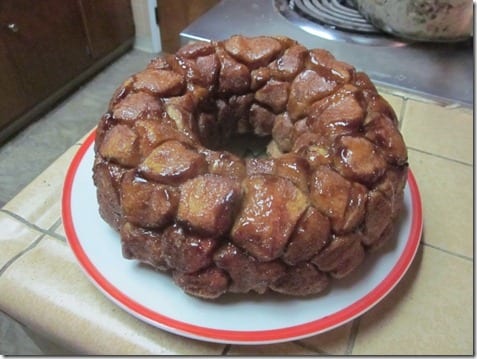 Dinner time!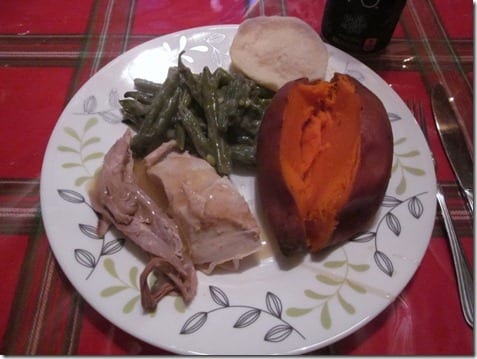 Mi Familia.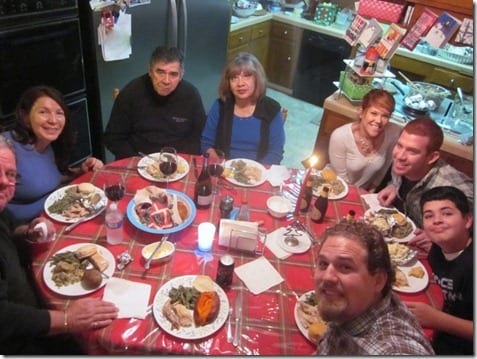 Celebration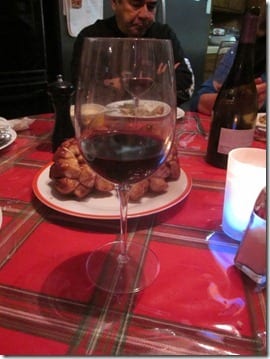 Dessert!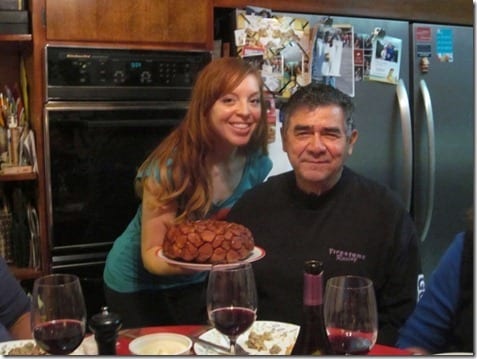 Red Velvet Pie from Marie Callendar's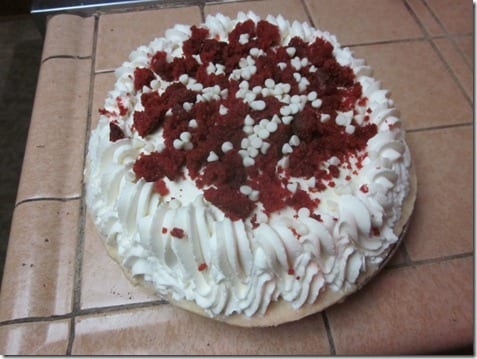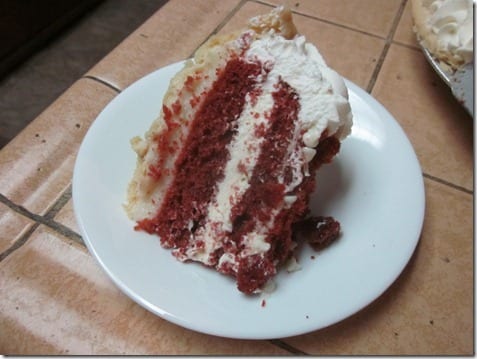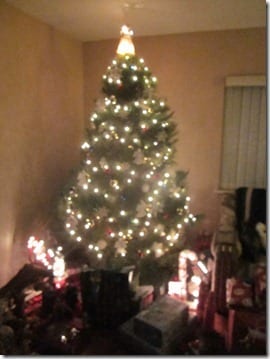 The reason for the season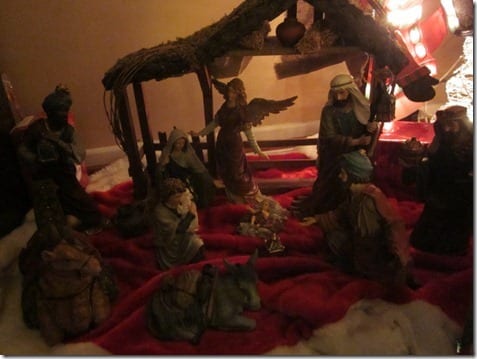 I'm bummed I don't get to spend the actual holiday with my fam, but this was a great night!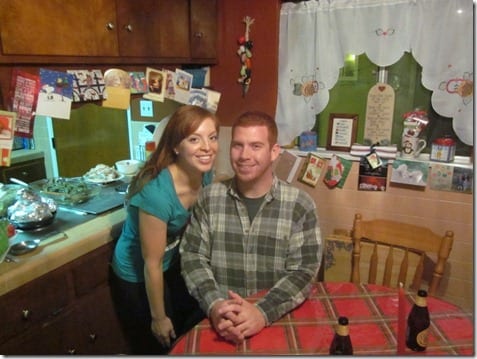 Now I'm headed to LAX… When I wake up it's going to be Christmas Eve and I'll be in Florida!
Question: Do you have a Holiday dinner tradition?
We always have tamales and drinks
In the last few years we're tried to start a pre-Christmas dinner since I head out of town.