Yesterday morning I woke up before the sun to get in a run.
I wanted to do back to back long runs this weekend so I did 13 Saturday and had the half marathon on the calendar for Sunday.  Round one done.
Hot but gorgeous. Thank you SoCal.
Then, Ben and I hit the road north for our mini-road trip.
First stop – the Pasadena Half Marathon expo to grab my bib.
I met reader Jillian – it was her first half!! She blogs at The Broccoli Blog.
Then, we continued north. With snacks. Boom chicka wowow
We went straight to Oxnard Harbor for a lil booze cruise.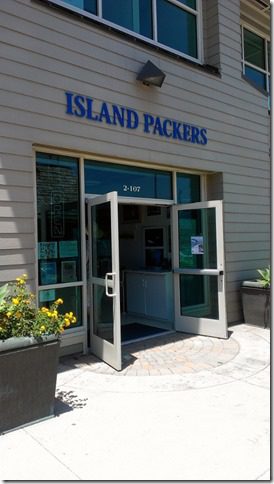 The Vanguard took us to Anacapa Island, the smallest of the Channel Islands for a nature tour. You don't get off the boat, just cruise around.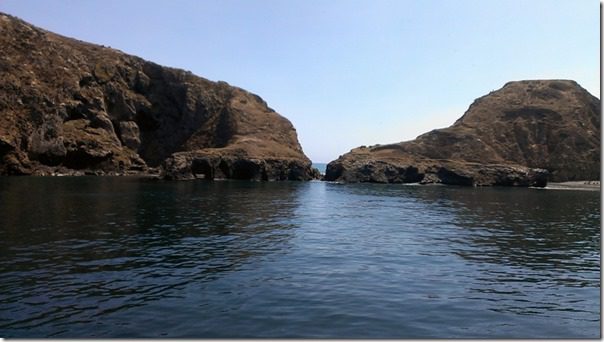 Then, we went to explore Ventura harbor. There were a lot of advertisements for Pirate Day coming in July!
Did you catch my pirate joke on my last post?
Wine time. This makes it feel like vacation.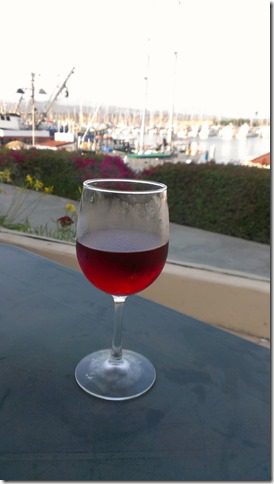 We ordered a two rolls from Harbor Sushi. But the service was super slow so we ended up leaving before really getting full.
For some reason I was on a mission to try oysters this trip. I've never had them before. As we were driving along I spotted this place and peeked in to see if they had any.
Success! They had oysters and the owner of the place raved about them and said we should definitely try them!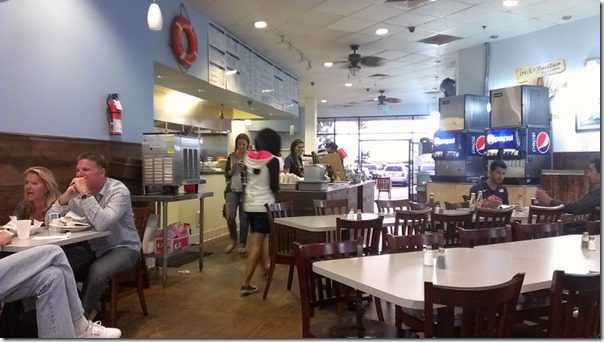 Ben and I shared this order of oysters and chips. Delicious! I don't know if it's 'cheating' to have them fried, but I don't care. I love it.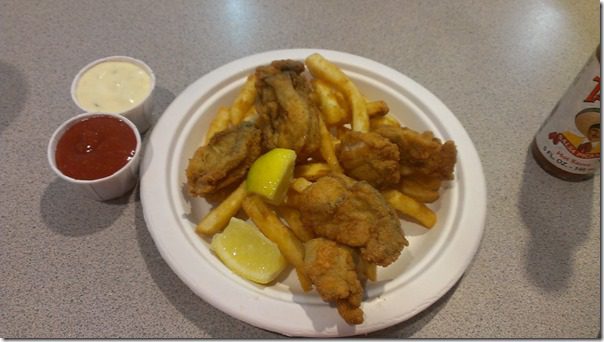 Dessert.
Then, we went to the hotel to get 5 hours of sleep before the race.
Pasadena Half Marathon Recap
This morning I woke up and got ready for a hot half marathon. I tested out my New Skin anti-chafing spray. Glad I had it – by the end I was drowning in sweat and it would have made for an uncomfortable day!!
Ready to run!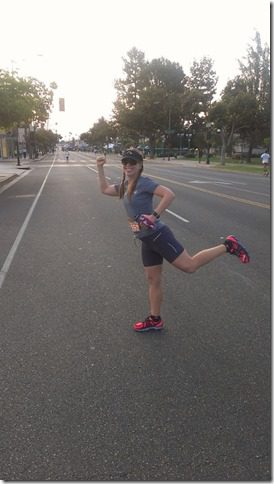 I met a lot of new friends at the start too!
Jam was running her first half today with her husband – Happy Birthday Jam's husband!!
Rebecca did her first half marathon today too! How'd it go?
I saw Emily at the finish – hola!
Jillian from Chasing Raspberries ran the 10k.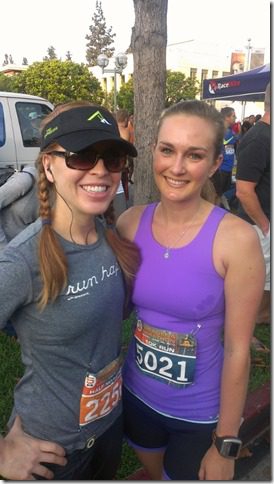 Thoughts on the Pasadena Half Marathon race: It was hard!
That is kinda as in depth as a recap as I do, but I will elaborate since I'm enjoying the AC at my mom's…
I wanted to try and stay at around 8:15 ish the whole race. Yeah. No.
I was running on tired legs from yesterday's 13 so I knew that might be a stretch. Plus I was 100% willing to stop all together if my IT band pulled. <- Luckily, that didn't happen!
But, it was HOT. There was a hill from mile 9 to 10 that made me wanna die. And I just felt 'out of shape' actually. I can't decide if that was because of the heat/dehydration/tired legs or all. Probably all.
Unofficial:
Yesterday versus today.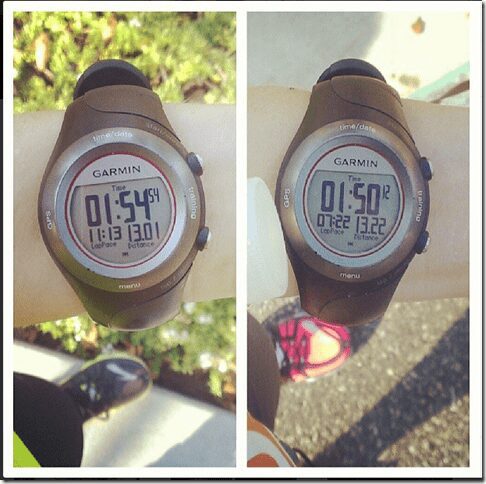 I showed up and put in the miles. I'm happy.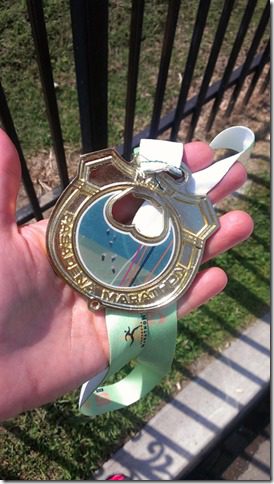 Then, we grabbed Tierra Mia Cubano con leche coffees and it as all okay.
And I took an ice bath at my mom's because it's the right thing to do.
Such a good weekend! Let the eating commence!!
Question: How was your weekend?