Happy Tuesday! I was wishing and praying and hoping that my Garmin would bounce back this morning. It stopped working Saturday, but I've been able to reset it before.
Unfortunately, Garmin's 9 lives are up and she passed away this morning at 6:52am PST. She is survived by her best friend, Monica.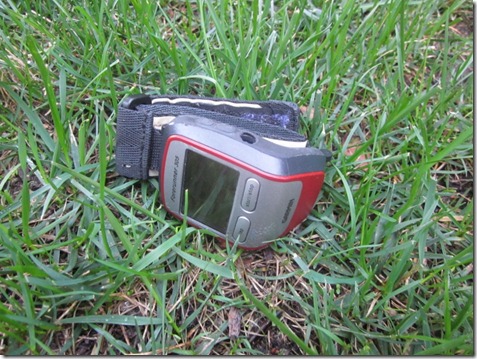 Vegas has no sympathy for my tears and told me to suck it up and go for my run.
I was supposed to do a speed run today, but without a watch it's difficult. I did 6 x800s but it was probably at the same pace that I do long runs.
I ordered a lap desk from Groupon a week ago and it arrived yesterday. It's meant to be used when you're laying or sitting on the bed, but I knew it would be perfect for a standing desk. I usually use my pub height table, but this is even better! (Ignore the mess, I'm just a Messican.)
I've been a fan of standing desks since Ben brought me one from his office back in 2010. Good times.
PSA from KeepHerInTheGame.Org
I saw this commercial this morning and it really got to me.
Run, jump, skip, dance – find something that makes you feel good. Happiness doesn't come from a reflection in the mirror, it comes from inside. Pass it on to the girls in your life