After my sad attempt at a healthy pumpkin pudding recipe, I heard you ask for a delicious pumpkin creation. Luckily, this recipe is still fairly healthy (if you just eat the cookies straight up). And it is the easiest cookie recipe ever!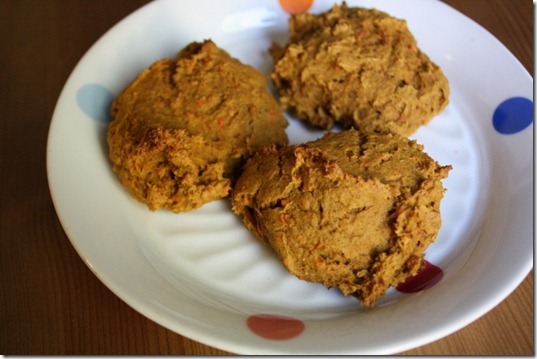 All you need are 2 ingredients – 3 if you want to make pumpkin whoopie pies.
Ingredients:
one box of cake mix – if you're making pumpkin cookies use carrot cake OR spice cake
one 15oz. can of pumpkin
optional: big dash of pumpkin pie seasoning
Directions: Heat oven to 350 degrees. Mix ingredients. Drop into greased cookie sheet. Make sure to grease cookie sheet since these cookies do not contain oil. Bake for 10 – 15 minutes depending on how big you made them.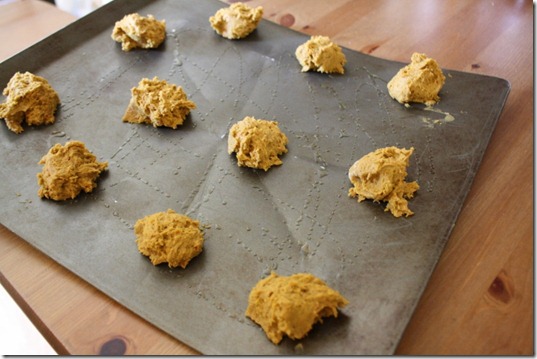 You can eat them as is (preferably warm!)…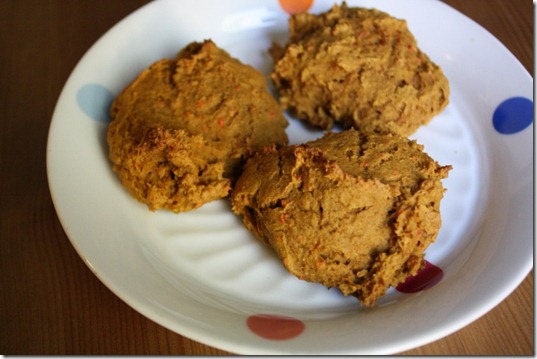 Or spread some icing on the bottom of one cookie and top with another…
Luckily, I had icing in the fridge from Ben's birthday cake at the beginning of the month. I don't think frosting is supposed to keep that long, but it was still delicious.