I know you're not supposed to take candy from strangers, but can you take lemonade? Does it depend on the circumstances?
For example – don't take a drink from a stranger unless it's super hot and you're in the middle of a run? Yes. Let's make that the rule.
This morning I woke up and sipped Blue Raspberry Spark while getting ready to run (aka checking Instagram and putting on sublock). I got this flavor in the variety pack and like it. I don't know why they don't sell variety packs all the time – it was just a special thing for the holidays. Next time I'll get more.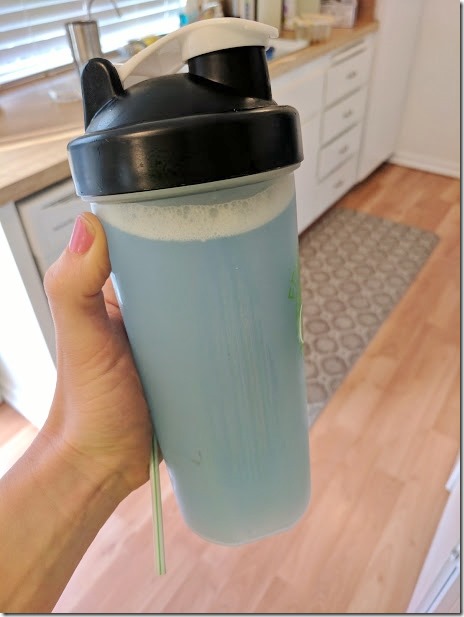 Anyway.
I was running along and hit my turnaround point when I spotted a sign – Mormonade! What is Mormonade?
I had no idea but I was going to find out.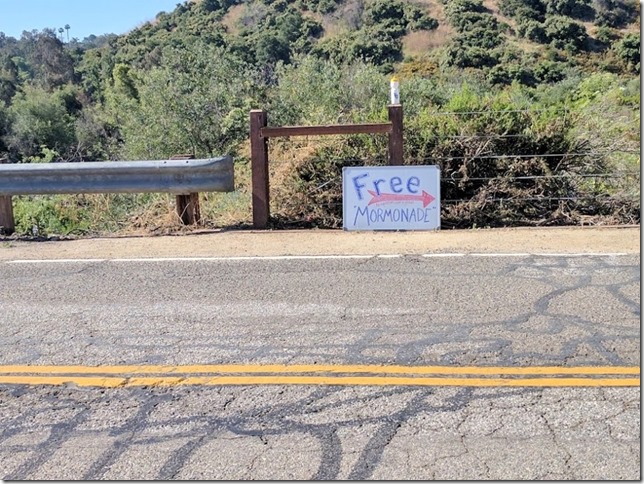 Just around the corner there was a table covered with cups of lemonade and some pamphlets. Behind the table two guys were sitting there and said 'hello' right away. These were Mormon missionaries and I guess their mission is to hand out lemonade to runners. I dig it!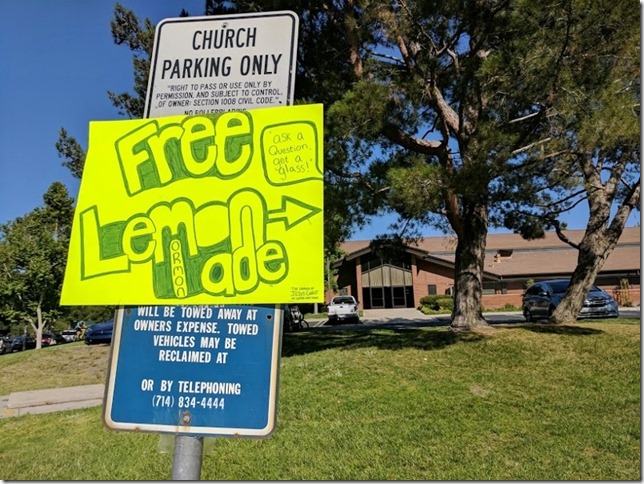 So I stopped, sipped and chatted. One of my top favorite people / running bloggers / friends / donut lovers – Hungry Runner Girl, is Mormon. So naturally I asked them if they knew her.
AND THEY DID!!
Just kidding. But that would have been epic, right?
I asked where they are from and since one of the guys is from Utah I mentioned her though. Ha!
We had a lil talk and I had some water. They really are the nicest people.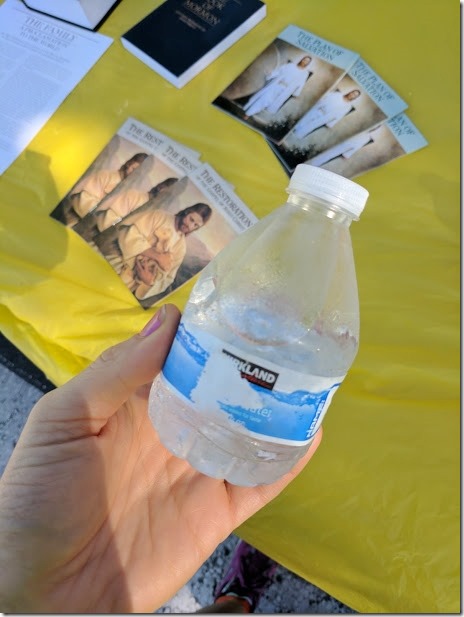 It was the perfect timing for some hydration and a break. But I had to get back to running since it was getting hotter and hotter by the second.
Post-run I finished up the watermelon while making a smoothie. Eating while making something or cooking is basically  multi-tasking, which helps you accomplish more (or eat more) – multi-eating.
My painter was finishing up last night and I made one of the Hello Fresh dinners I got to share. I didn't realize it was coming and didn't have the chance to update my meal preferences. This wouldn't have been something I would have chosen but thought it was good.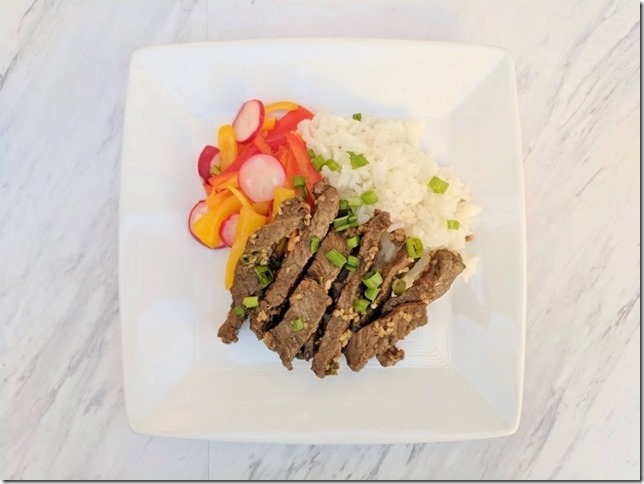 And in the most perfect timing of America – I got a delivery from Enlightened of a bunch of their pints of ice cream yesterday!! It's so HOT and ice cream helps.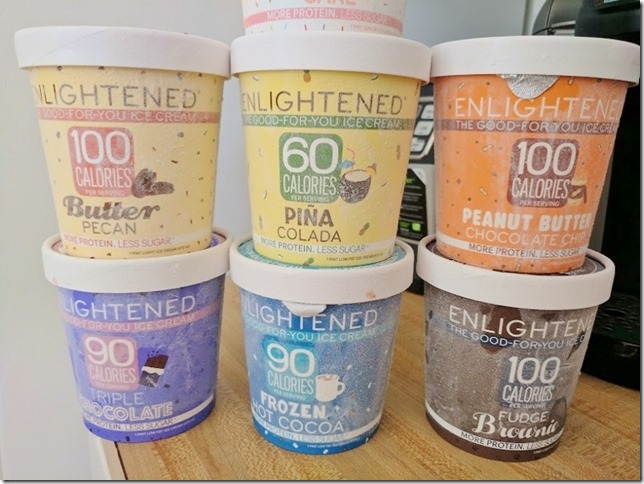 I tried the fudge brownie and triple chocolate last night. Oh. Oh yeah!! This is so good stuff.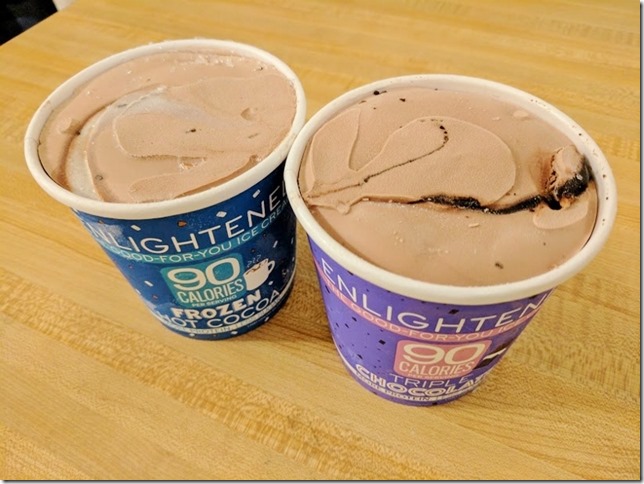 I also got a new invisalign liner. I need to do an update on video to let ya know my thoughts. I'm still not used to it. My liners are kinda big. I told the dentist guy and he just kinda agreed. Ha! I know they can't do anything about it. It's not my dentist's fault at all – it's just how they're designed. And it's different for everyone. But still, I just wanted to share my thoughts when them.
I spent the rest of the day trying to get organized. I had to take EVERYTHING out of the closets. EVERYTHING.
And for some reason everything expanded when I pulled stuff out of the closets. Weird how that happens. I'm still in the process of putting things back, setting aside things I don't need, considering storing Vegas until the winter…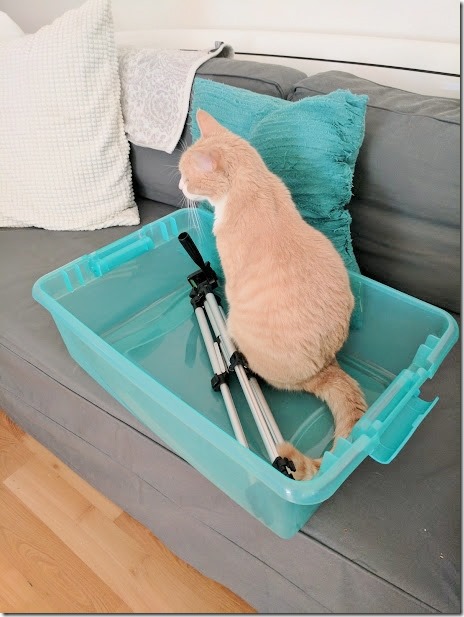 When I was buying storage supplies I got a lil turn-table thing for my vitamins and supplements. This is my favorite new thing! They would always fall over every time I grabbed one.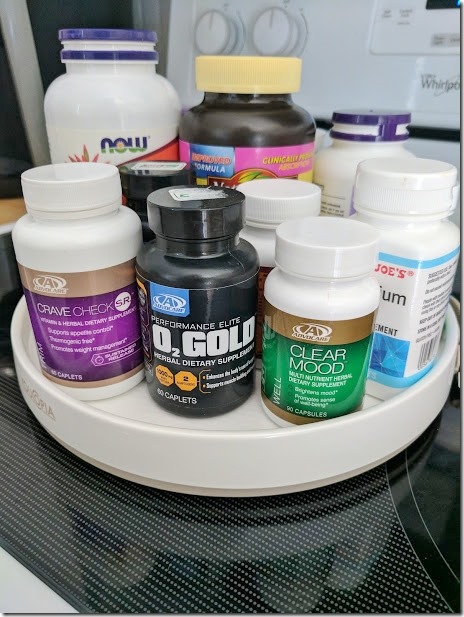 Question: Would you take lemonade from a stranger?
What was the BEST thing you did or ate this weekend?