Hello! How's it going ? Are you planning on going for a run in your sports bra to celebrate the first National Sports Bra Day? Are you ready to chime in on all the hot sauces??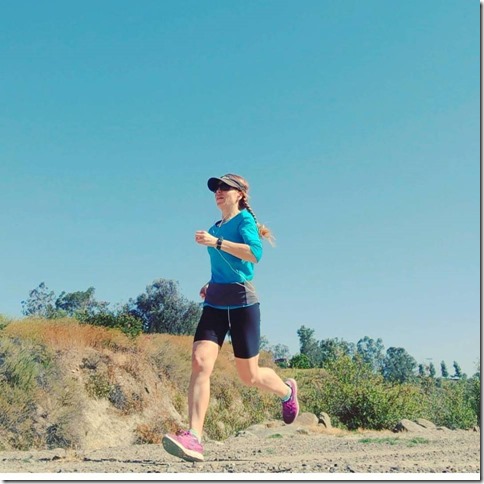 1. Sports Bra Squad
Have you heard about the #SportsBraSquad movement?! I'm excited about the concept and wanted to share. I spotted Kelly Roberts on the cover of Women's Running this month with the Sports Bra Squad hashtag to help spread the word!
The first National Sports Bra Squad Day is June 24th!
It's a day that encourages everyone to ditch their sports bras shirts and more importantly – ditch their insecurities, wear a sports bra and go run! Studies show that about 70% of women are not happy with their bodies. As runners we can focus on what our body does, how strong it is, how many miles it carries us… instead of how it looks.
National Sports Bra Squad Day is a day to ditch any negative thoughts on your body. See yourself as strong, beautiful, happy, fast, runner-y, athletic, etc – and celebrate you. There are group runs all around the country. You can also run in a sports bra for your usual run and update social media to connect with others.
Check out the National Sports Bra Squad Day page here for more information. You can join a group run to celebrate this girl powered day. You don't have to run in 'only a sports bra' to participate or support the movement. Do what is comfortable for YOU.
Use #SportsBraSquad to update Instagram / Twitter and Facebook to connect with fellow sports bra squad members.
2. Taco ice cream.
Yes. Tacos that are sweet and happy are coming to a A local ice cream shop, Sweet Cup,  makes sweet waffle taco shells filled with ice cream on Tuesdays.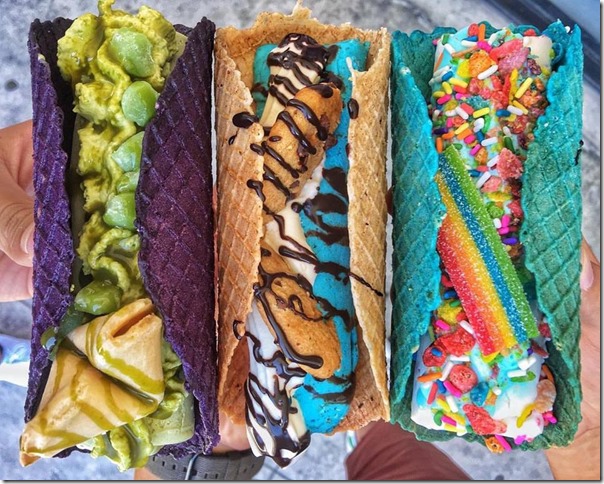 (from the Sweet Cup FB page)
I posted this on RER's Instagram and so many of you loved it!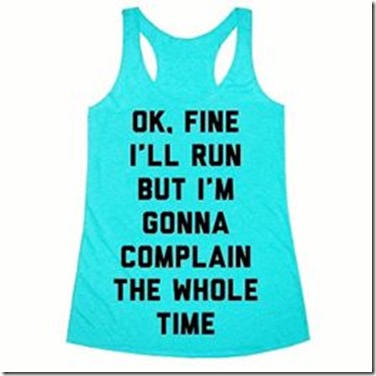 (You can get one version of the tank here.)
4. All the hot sauce options!!
I love the comments on Insta when I asked with you would pick:
ketchup (not a hot sauce but one of my options) / Tapatio / Sriracha / Cholula
5. Chopped veggies (that don't cost a ton)
Pre-chopped veggies – especially onions are the best! I found a fajita mix with fresh onions and bell peppers at the 99 cent store. Boom!
6. Meal delivery services.
Since working with Blue Apron and recently trying Hello Fresh I've come to realize it's so easy and you're guaranteed a great meal. I dig it. I've been cooking these up for friends and family and always get great feedback.
7. Watermelon.
Watermelon. Watermelon. Watermelon. I love it. Always and forever.
8. These stainless steel tumblers from Costco.
They are super big and keep drinks cold. I love it.
But…  I used one this morning to drink iced coffee. Then, I used the other one to drink Spark this afternoon while making dinner.
Well, somehow I grabbed the iced coffee one from earlier and took a huge drink of room temperature watered down coffee. Gross! That was a surprise when I was expecting super cold Fruit Punch Park.
Also – Advo just came out with two new protein powder flavors – chocolate chip cookie dough and salted caramel. I haven't tried these yet so I have to check them out for myself asap.
Question: Have you ever run in 'just' a sports bra? Would you?
What hot sauce is your favorite?
Would you prefer a savory taco or an ice cream taco?