Hello! This morning I hit the sidewalk for a 10 mile run. It is surprisingly cold here!! I'm outside Sarasota on the Gulf side of Florida and it's usually warmer than home (in SoCal). But today I was super freezing for the first mile and a half. And yeah, I realize cold for me is not cold for everyone. I can't handle 'real' cold!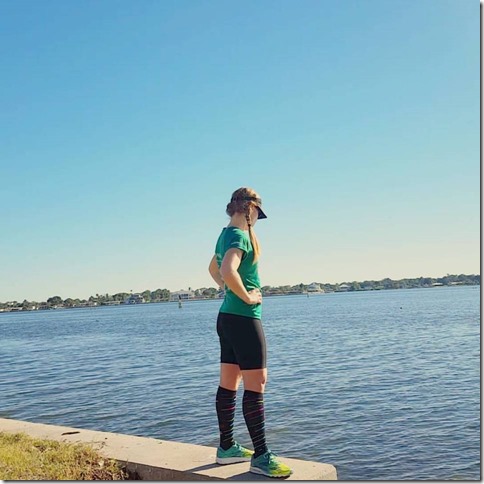 Luckily, as long as I'm running I warm up fast. It was a really good run and I listened to the In the Dark podcast which made the miles fly by.
A friend of the family brought over two boxes of pastries from the Gasparilla Inn Bakery. I tried the Morning Glory Muffin plus this amazing pecan tart.
Sunday I did some deadlifts and squats with a weight per CJ's instruction. Since I'm away from home and don't have a gym membership right now I used this 40 pound weight that was in the garage. Work with what you got!
Bear stood by to keep me company. He is funny because  he barks at me like he doesn't know who I am at least once a day! It's not just because of his shaggy bangs that he barks, he does that after they've cut them too. He might not be super bright, but he's cute.
Last night we visited Ben's sister and fam. She got a fancy dehydrator last Christmas and is an expert at dehydrating everything from herbs to fruit now.
I saw this on the counter and wasn't sure what it was…
Turns out it is dried star fruit! It was really good and I kept snacking on it the whole time. It's so pretty too!
I've seen star fruit in the grocery store and several side-of-the-road stands here in Florida, but only once in SoCal. I think that's for the best because I would become obsessed with it.
It's the last week of Pile on the Miles! You have time to hit your goal. Get it done.
This week's POTM is sponsored by Timex. They are giving away different sports watches all week!
Check-in with your POTM update and you'll be entered to WIN this Timex IRONMAN Sleek 50.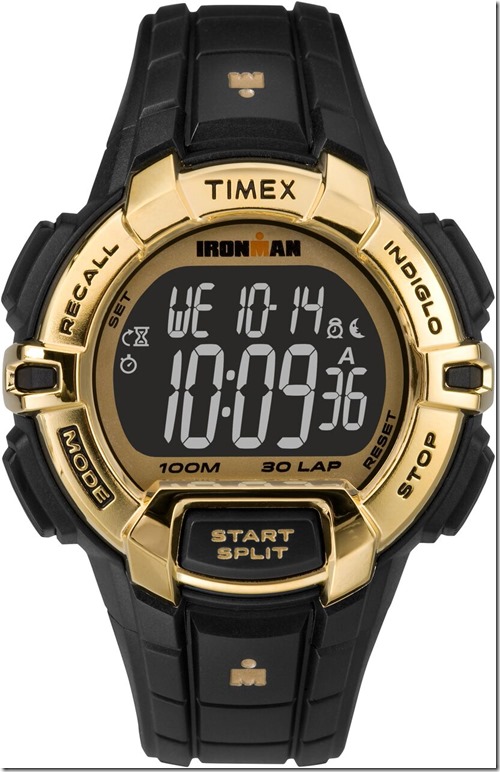 Enter to win this Timex IRONMAN watch by: Leaving a comment on this post with your POTM check-in for day 22! Open to all. Closes 9pm EST tomorrow.
Follow @TimexSports on social media here:
Instagram / Twitter / Facebook
And don't forget to update social media with #RERMiles
Question: What is your Pile on the Miles Check-in for today?
Disclaimer: Timex is providing the prizes for POTM this week. All opinions are my own.
Run SMART Goals
Fill out this form to get the SMART Running Goals worksheet to your inbox!