I know protein pancakes are all the rage around the blog world. I've been making them for years too.
But, before I went the protein pancake route I used to make these super simple oatmeal pancakes before rushing off to class or work.
These aren't fluffy diner pancakes (which I love). They're not meant to replace Denny's. These are pancakes you can make on any given Tuesday morning before work because they only take 2 ingredients and 5 minutes to cook. Yes, you can add cinnamon and chia seeds and magical unicorn dust to make these "better" – but that's not the point. The point is to keep it simple.
Two Ingredient Pancake Recipe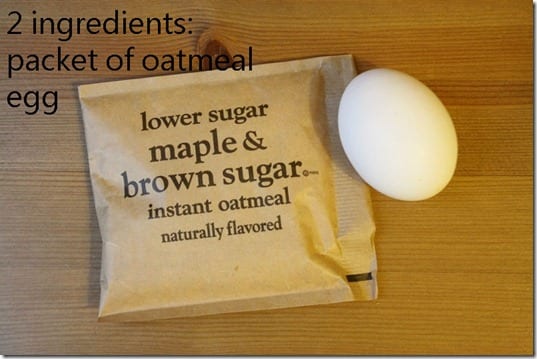 Whip up the egg and then add the packet of oatmeal.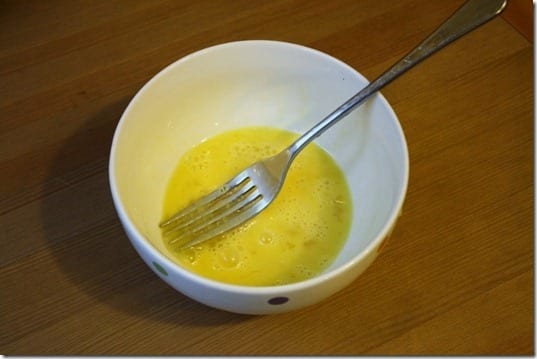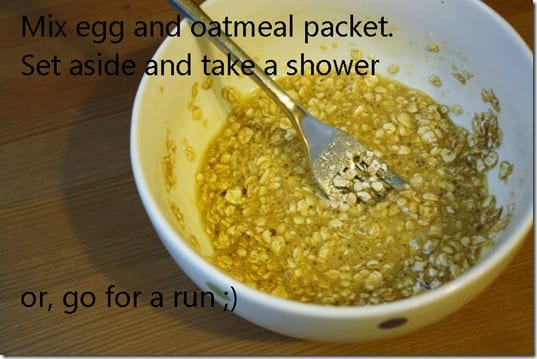 Then, I set this aside and let it sit for 30 minutes while I get ready. You can also mix it the night before, refrigerate and cook it in the morning  – but you'll have to add a splash of milk/ milk sub because it will be very thick.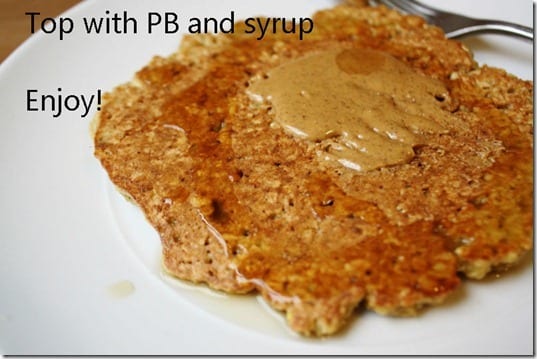 Question: What's your pancake topping of choice?
I know some people put greek yogurt on top, but I don't like when my hot food gets cold.