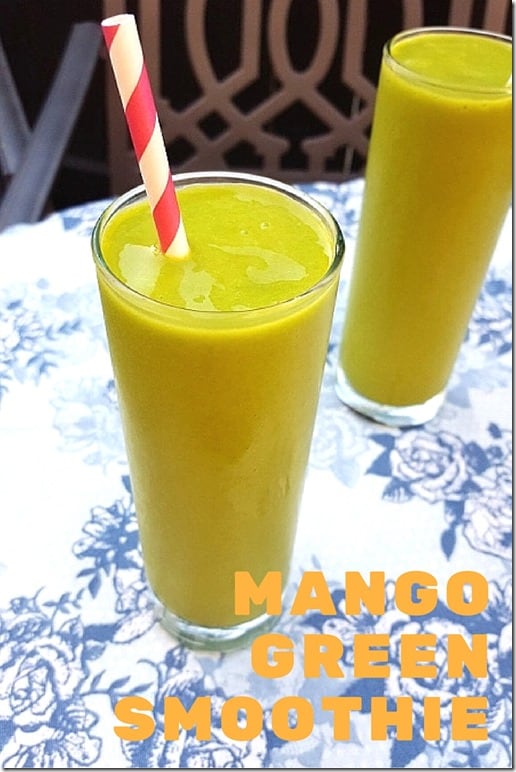 Hello! Have you eaten a mango this week? You should. I found a few at the store that were perfectly ripe and tasted like magic and happiness and fairy dust all rolled into one. Seriously they were the BEST mangoes I've ever had. Plus, they were super cheap. Boom.
So after I ate devoured a few mangoes while standing at the counter cutting them, I went back to the store for more and created a super easy Mango Green Smoothie Recipe. This smoothie is so sweet from the mangoes you don't need anything extra (like sugar, protein powder, yogurt, etc). Just throw a few ingredients in the blender and enjoy!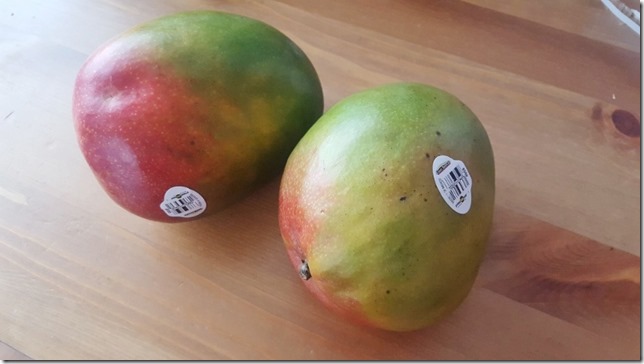 Easy Mango Green Smoothie Recipe
Ingredients: 1 heaping cup frozen mango, handful of spinach, 1 cup almond milk, few ice cubes.
Directions: Blend. Sip. Repeat.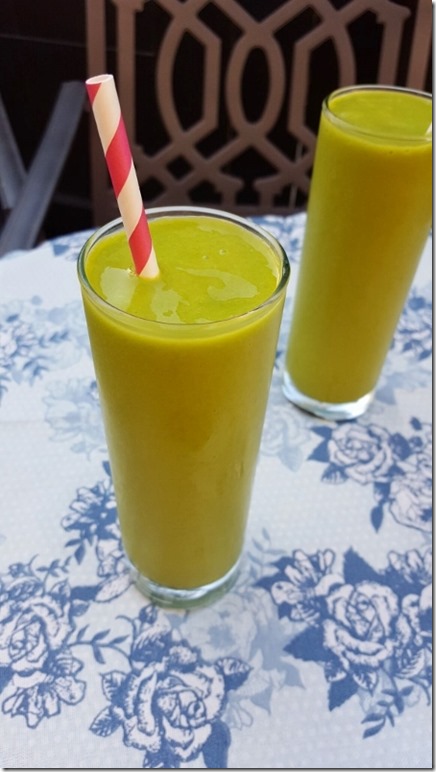 Tip: I cut up a few mangoes and froze some in baggies overnight, but you can use frozen mango from the store if they're not in season near you. When I frozen the fresh mango I portioned it out in individual baggies so it would be easy to throw in a blender for a smoothie.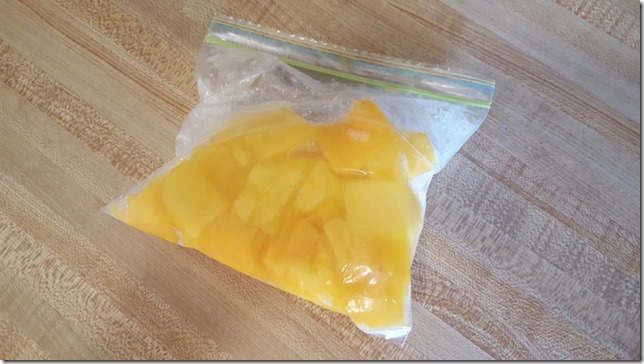 Speaking of mango enjoyment… I actually interrupted my long run yesterday morning to have a lil snack.
Here's the deal – it's hot and I needed to bust out a long run Sunday morning. So, I planned to make it a little more pleasant by running out and back 10 miles, stopping at home to change my shirt /  reapply sunblock / hydrate  and then head back out for another 8 miles or so.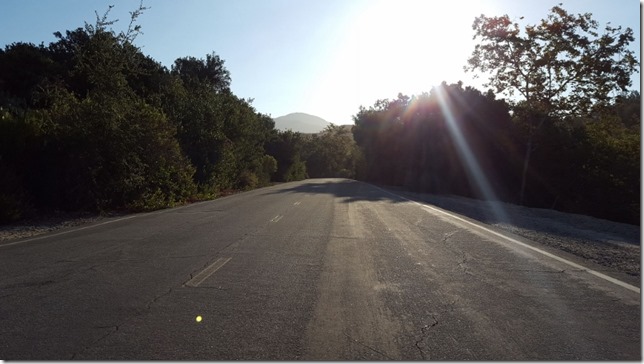 The first half of my run flew by as I listened to a new-to-me podcast about a random mystery about a couple who went missing on a boat in Michigan. I don't know the name offhand but I'll look it up if you are curious.
The weather was nice and mild compared to Palm Springs! It's all relative I guess!
Halfway through the run I stopped at home and did a quick change-a-roo and ate some mango because it's amazing and refreshing. That powered me through for another 8 miles for 18 miles total.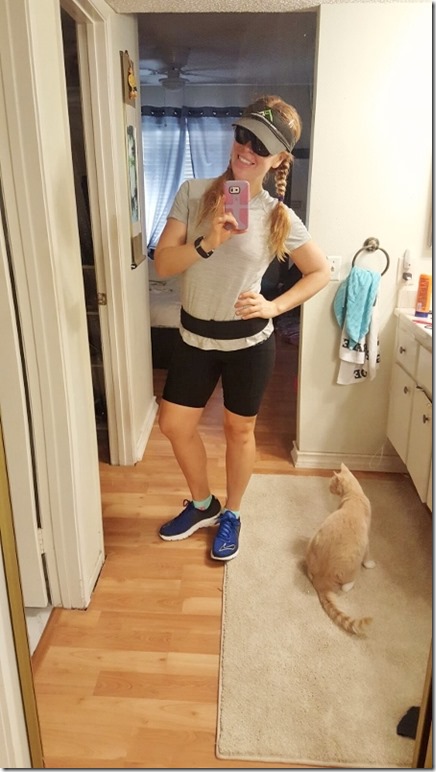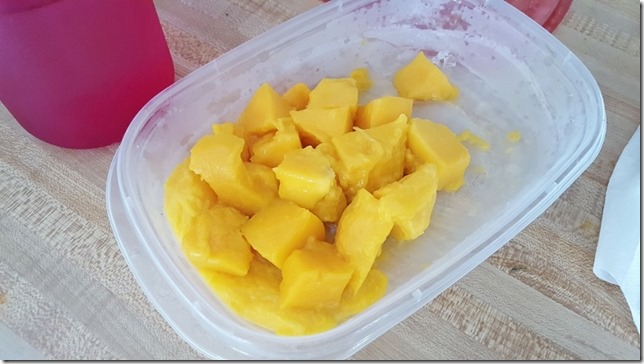 18 mile run done and done.
Overall it was a good run but a little slow. I definitely need a lot more training and conditioning before I'm in great shape to really do well in a full marathon. I can go the distance, but I want to feel strong while doing it. The tight area in my leg didn't really bug me until after the run. I need a good stretch session today.
Bonus: This lil sign looked like it was from SkinnyRunner – I spotted it on the path! I'm convinced she flew down from Alaska just to leave me this note that implies I should run 2 extra miles today.
After my run I stretched and had a green smoothie with a ton of toppings.
Then, headed to church. But my church plan was a tweaked a little when I passed by the food pantry and saw they were super busy and needed help. So, I ended up staying there for a few hours. That time flew by too! And before I knew it we were done and I was ready for some FOOD. Ben and I went to Mimi's Café and got a little excited ordering muffins and cinnamon rolls. It's kind of a last supper since I need to get back on track with eating clean for my thyroid again, I can feel myself dragging when I slip.
Their seasonal muffin is a pineapple upside down muffin, it's good but the cinnamon roll was amazing.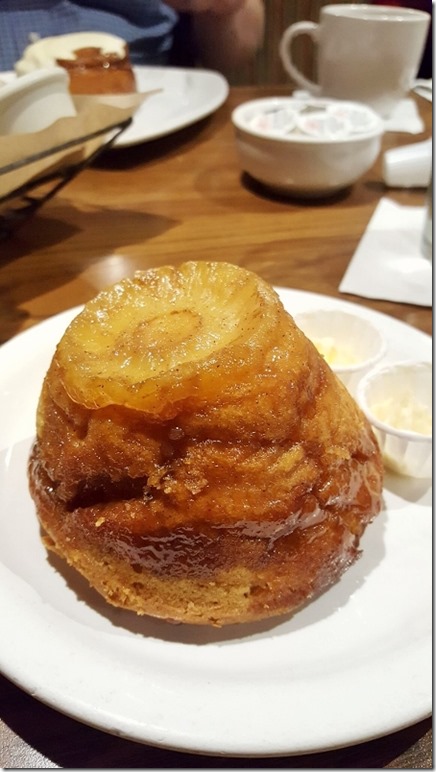 Question: Have you had a mango recently? Did it change your life?