I love soup so the cold rainy day inspired me to make my Easy Tortilla Soup Recipe!
You only need a handful of ingredients – broth, corn, jar of salsa, chicken (canned or hand shredded), shredded cheese and tortilla chips.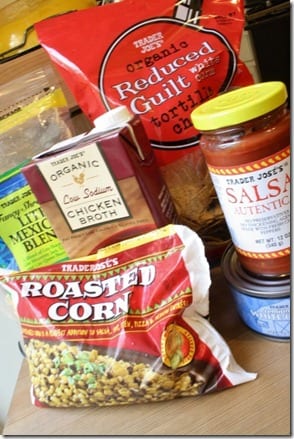 Throw it all in a pot. Heat.
Fill a bowl up with chips…
Pour the hot soup over it. Top with cheese and sour cream (or greek yogurt if you never buy sour cream like me). I also added some chopped zucchini for extra veggies. Enjoy!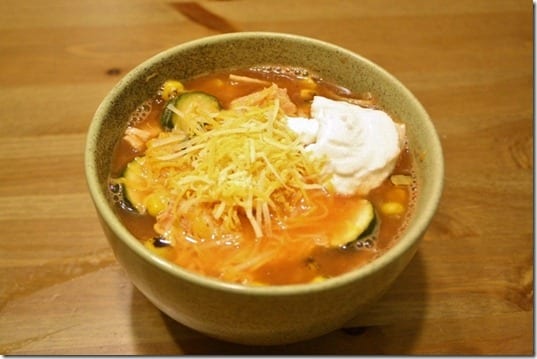 Now for a little story…
Once upon a time there was a girl who liked to drink. Specifically, she liked to drink bubbly drinks! A LOT.
She drank so much she often ran out of bubbly drinks
and she spent way too much money on sodas and seltzers.
But, Soda Stream sent her a soda happiness making machine and now she will have soda forever!!!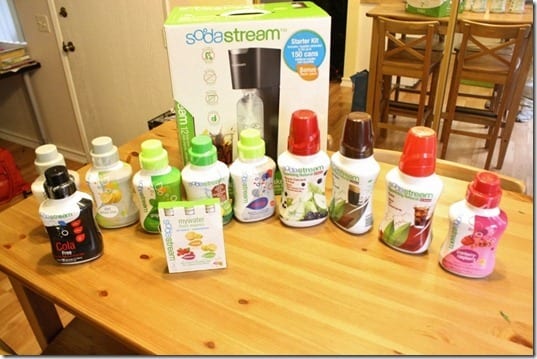 Yes! I am the very proud and excited owner of a Soda Stream! The company sent it to me because I am the BIGGEST fan of seltzer (plus I begged).
I was a little afraid of this space aged contraption, but it's really easy to set up and use. Plus it doesn't take up a lot of room!
The Soda Stream kit came with a ton of flavor bottles, plus a sample pack.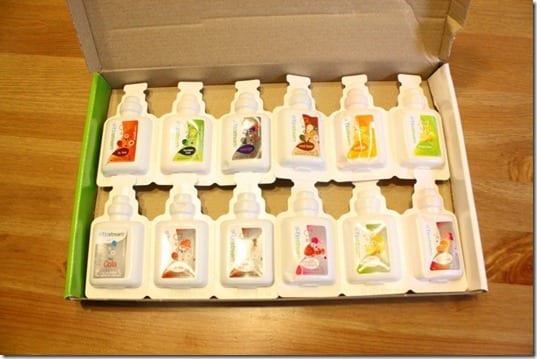 After you carbonate the water you can choose to add a flavor. Pour and gently shake.
I tried the diet Cranberry Raspberry one first and loved it! Ben really enjoyed this flavor too.
They offer every flavor of soda I'd ever want! Even diet cola.
Which we also tried. Yep, spot on.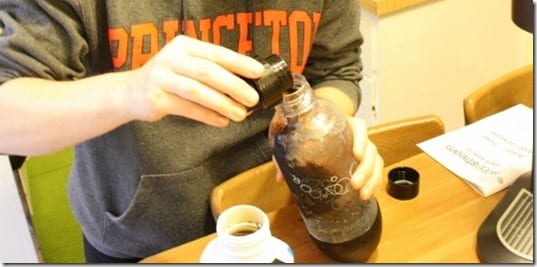 Disclaimer: Soda Stream sent me this kit for free. The opinions on RER are my own. They are especially mine and mine only when I embarrass Ben (which is often).
But, if you read about the time I tried to track my drinks for a day you're aware that I LOVE seltzer and soda. I run out of seltzer at least 3 times a week. Now I am super excited to have access to unlimited bubbles!
BURP!