Hello from California!
Yesterday I was on my 8th cross country flight in four weeks. I'm driving to Vegas this weekend so I get a lil break from the airport this weekend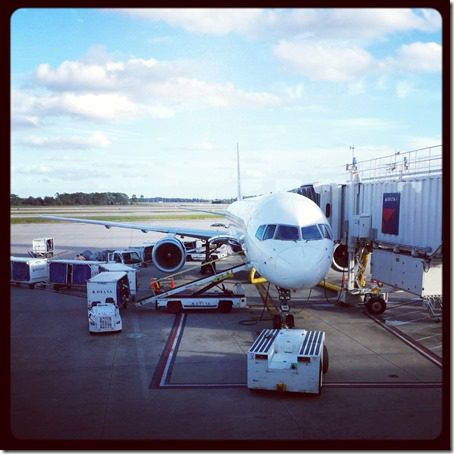 After the Wine and Dine Half Marathon and food festival I got back to my hotel room after 4am and didn't get into bed until after 4:30am. So, I was a little upset with my body for waking up before 8am. Hello.
But, I was up so SR and I hit the road for a nice little walk around the resort.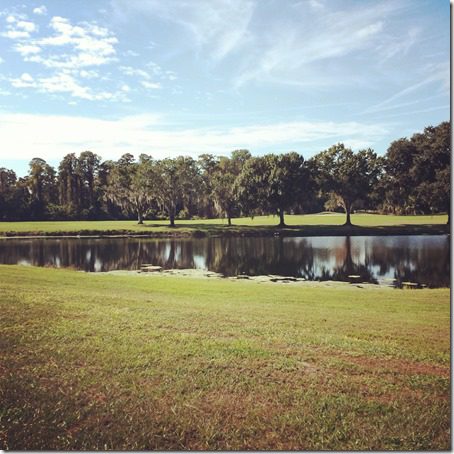 We saw a snake on our walk and SR thought it was one of the Disney characters and insisted I take her picture with him. (He's right in front of her feet a bit.)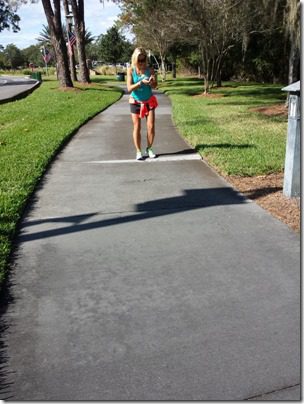 We stayed at the Grand Floridian – which I will blog about soon. It was amazing!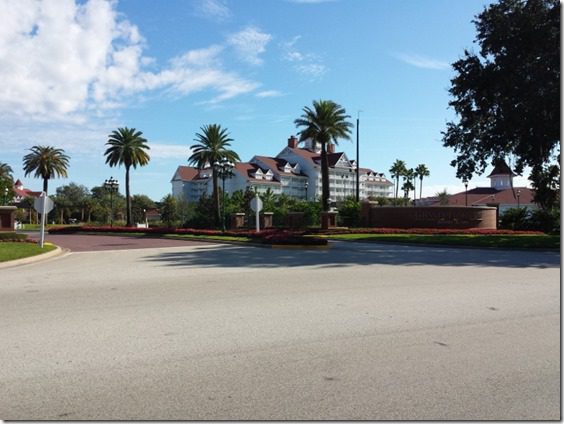 When I got back I made some oatmeal using hot water from the coffee maker, banana from the race and PB from the condiments bar at the grill. (I packed oatmeal packets.) Better than the $7.00 stuff they were selling at the grab and go place!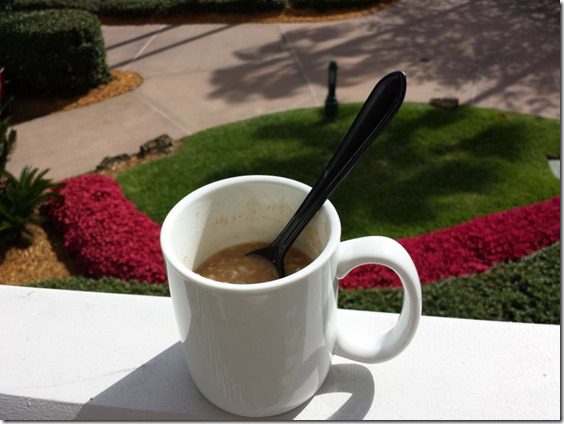 Since I've been traveling so so much I have made an effort not to think "Hey I'm on vacation, I can eat all the things!!" And I kept it fairly healthy in PA and DC. I did okay in New York.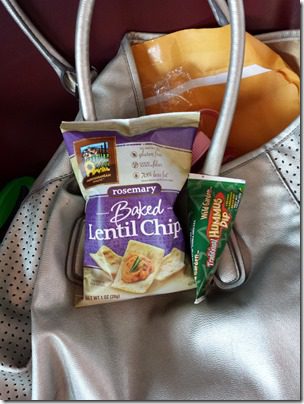 But by the time I got to DisneyWorld all bets were off and I was a little too indulgent this weekend. (Read: Eat all the things was in full effect.)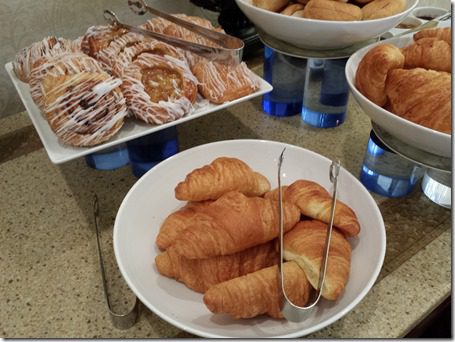 Plus, my plane landed at 9:30pm and I stopped by Carl's Jr on the way home. Busted!
This week is all about getting back to a healthy balance.
I started my morning with an easy run.
Then, I fell.
Guess my balance isn't doing too great today
My foot got caught on something a half a mile away from home and I hit the ground pretty hard on my right side. I have a little road rash on my leg – so glad I was wearing capris today!
I put Neosporin on my leg and then leaned on the couch to grab something and rubbed a big oil stain on the side. Help? How do you get a Neosporin stain out?
Anyway. I always joke that I fall about 2-3 times a year and 2014 is almost here, so I guess I need to meet my quota. I'm just hoping I don't wake up super jacked up tomorrow!
I have a lot to catch up on today. I'll see ya in a bit.
Question: When was the last time you fell?
Isn't it funny that kids fall all the time and it's no big deal? As adults we fall and it's this huge drama because our bodies don't just bounce right back.