Podcast: Play in new window | Download
Subscribe: Apple Podcasts | Google Podcasts | Stitcher | RSS
It's Fast Friday on the Run Eat Repeat podcast! Want to run faster? Want a quick tip on eating healthy? Well, you came to the right place!
The Run Eat Repeat Marathon Team won FIRST PLACE at Revel Rockies and the Run Eat Repeat Half Marathon Team got Third Place!! So awesome!!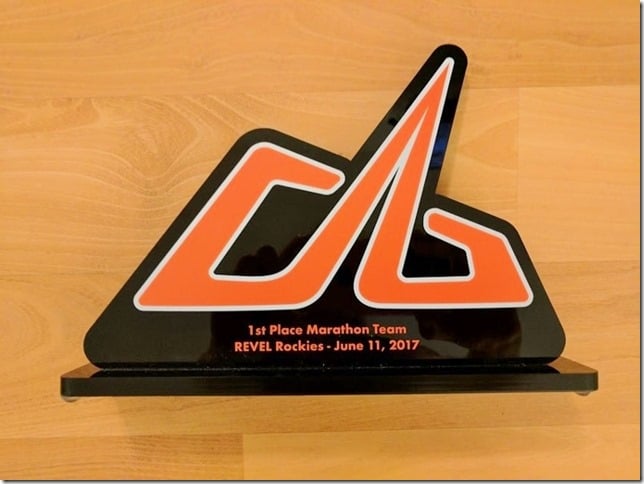 The Revel Race Director sent me an email asking for my address so they could send me this trophy…
But I don't feel right keeping it – so I had the top team RER marathon finishers pick a number and the closest will get it. Well, Luke was the closest and I'm sending it to him. Congratulations!!
Since I had their attention I also asked them to share a tip on how they got faster.
Tips from the Revel Rockies Marathon Team Division Winners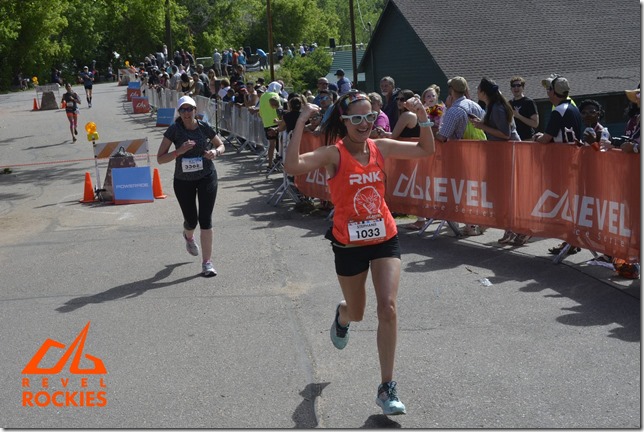 >>>Stephanie Armstrong is @purposefulrunner on Instagram.
She shared that she doesn't do speed work, but runs for a reason.
>>> Luke Snoddy said he ran less mileage, but more at marathon goal pace.
He used this Runner's World Marathon Plan Less is More.
>>> And Phil Kilpatrick did downhill mile repeats to get ready for the Revel course.
Boom! Those are great marathon tips to get faster –  speed work and course simulation. Go get 'em!
Don't Miss It!
Get the latest sales, podcasts, recipes and more straight to your email!